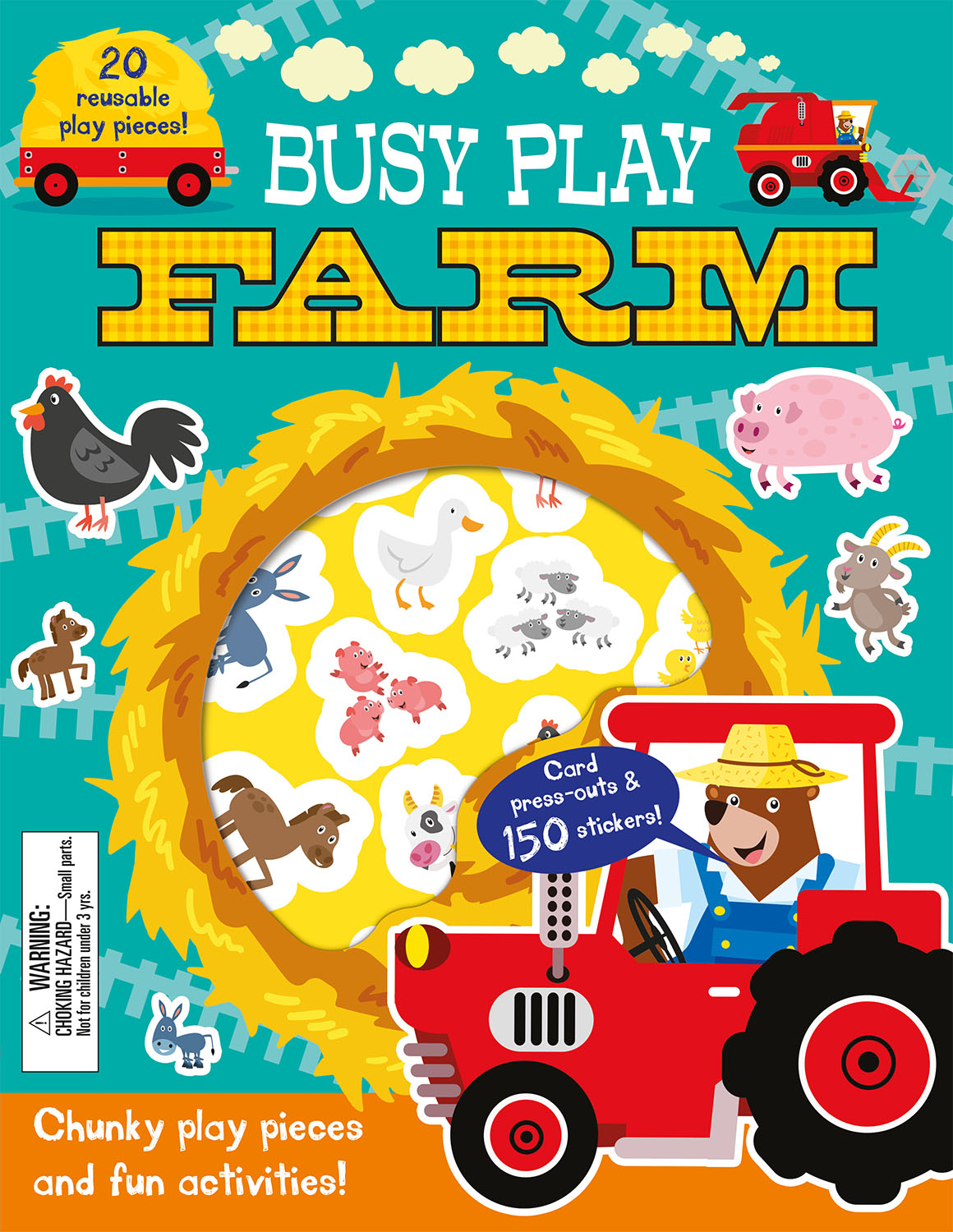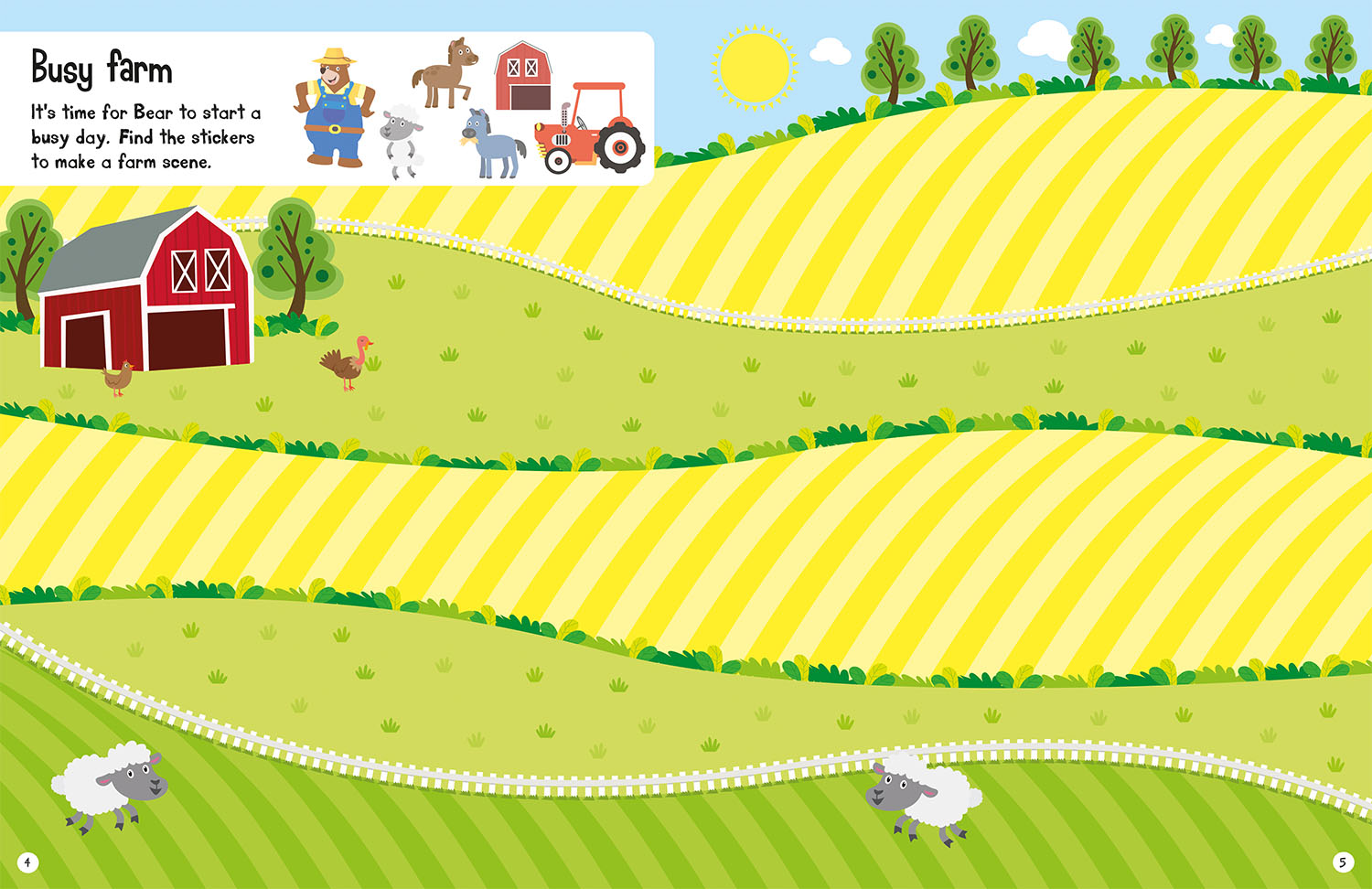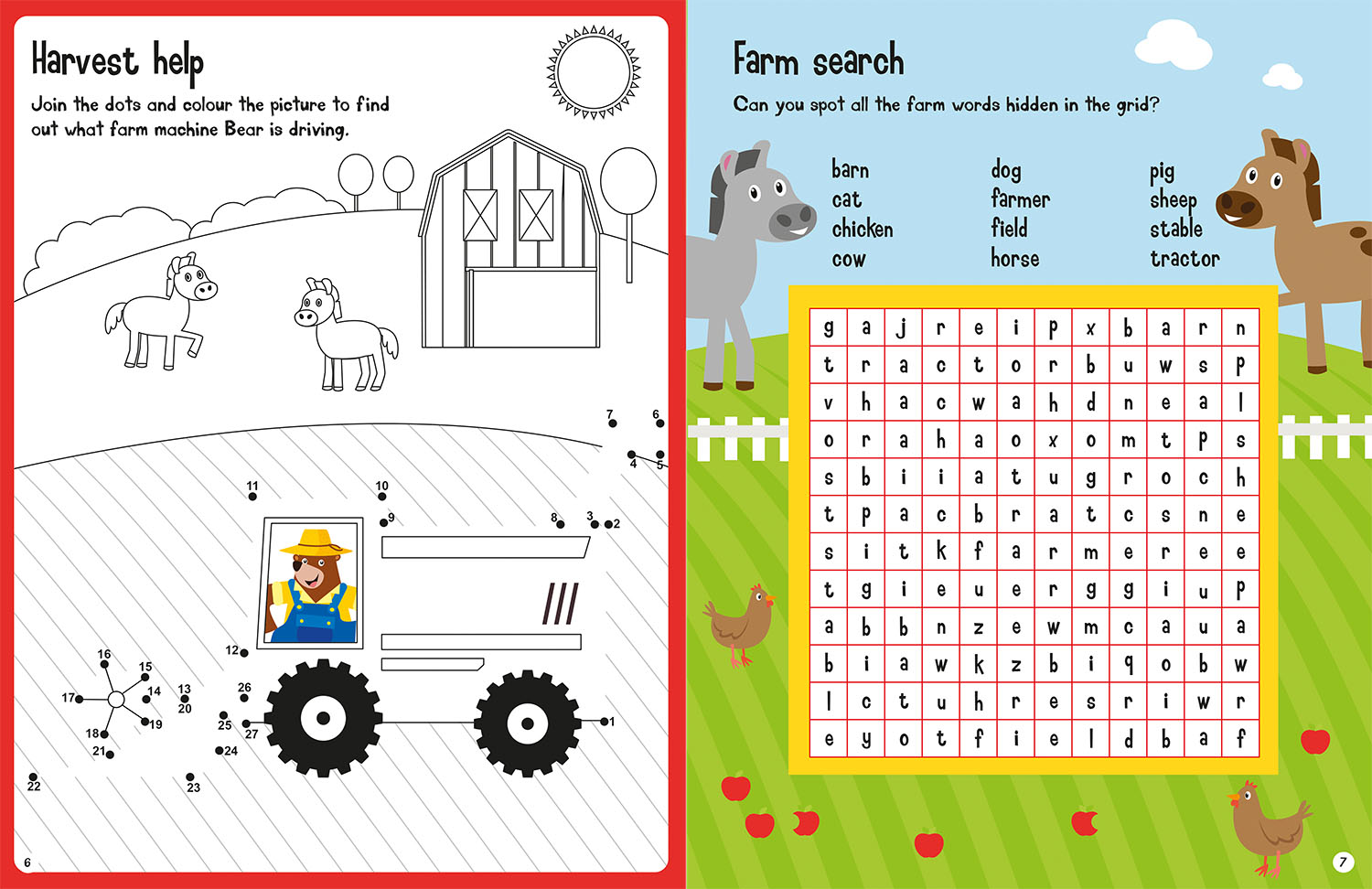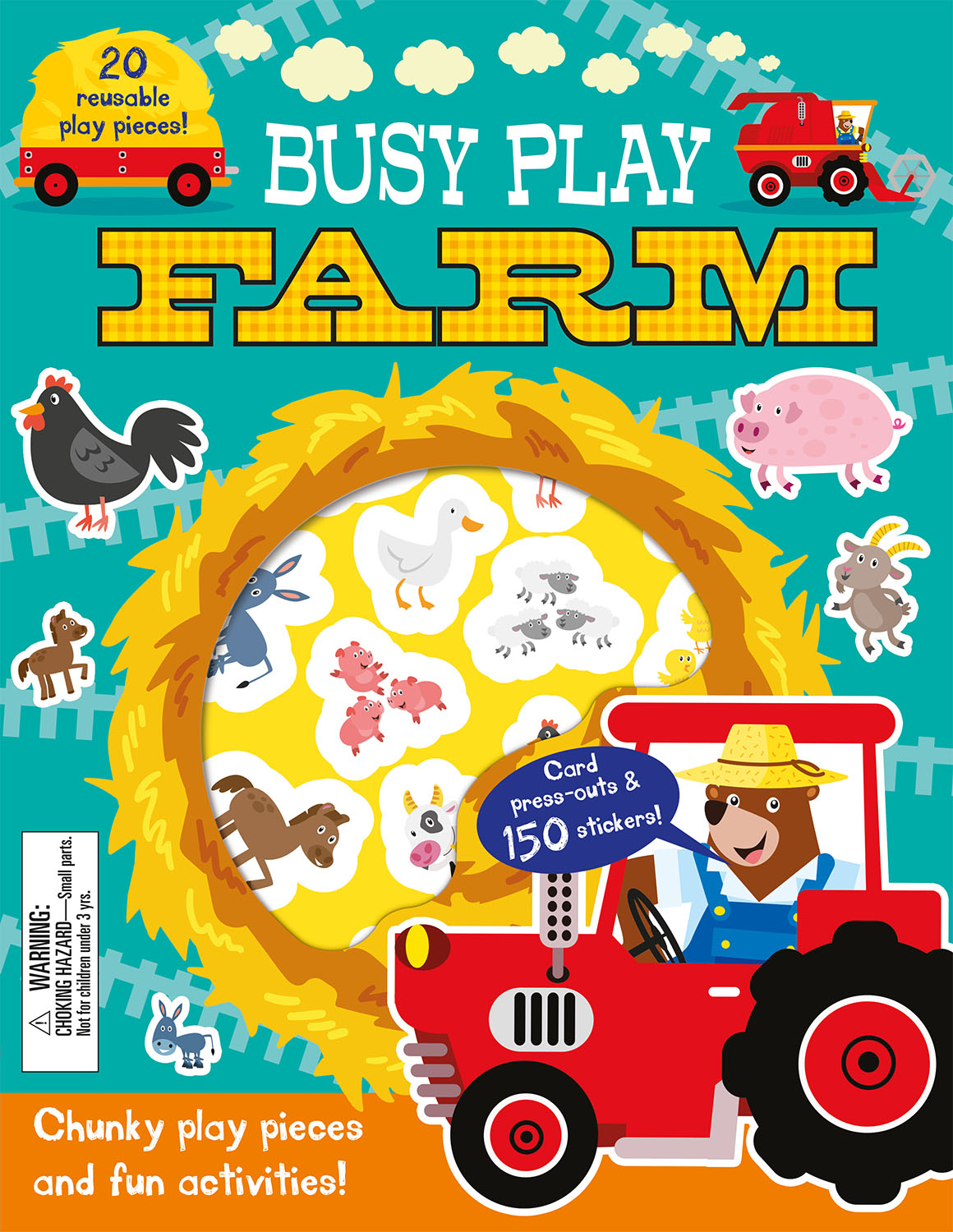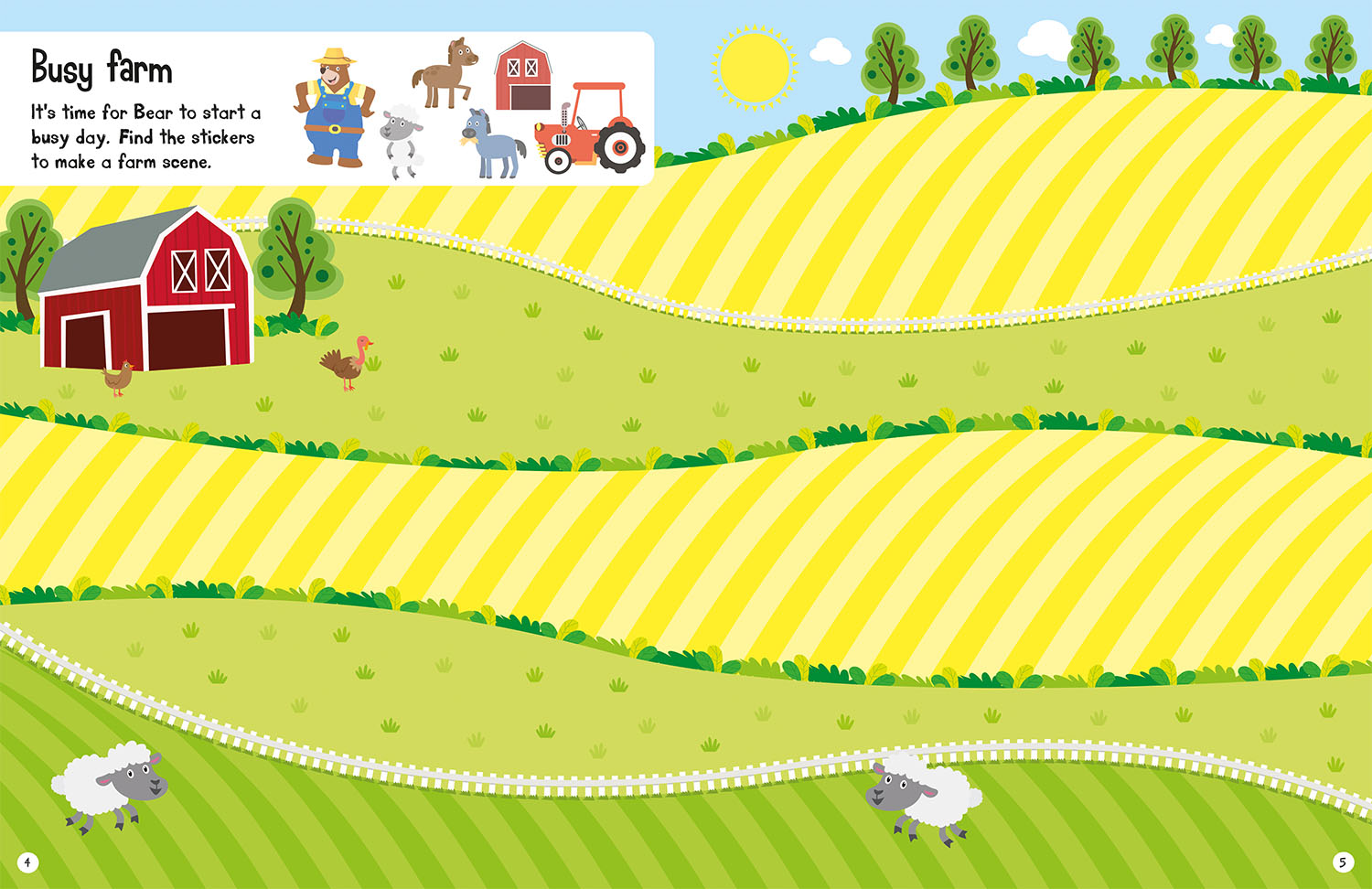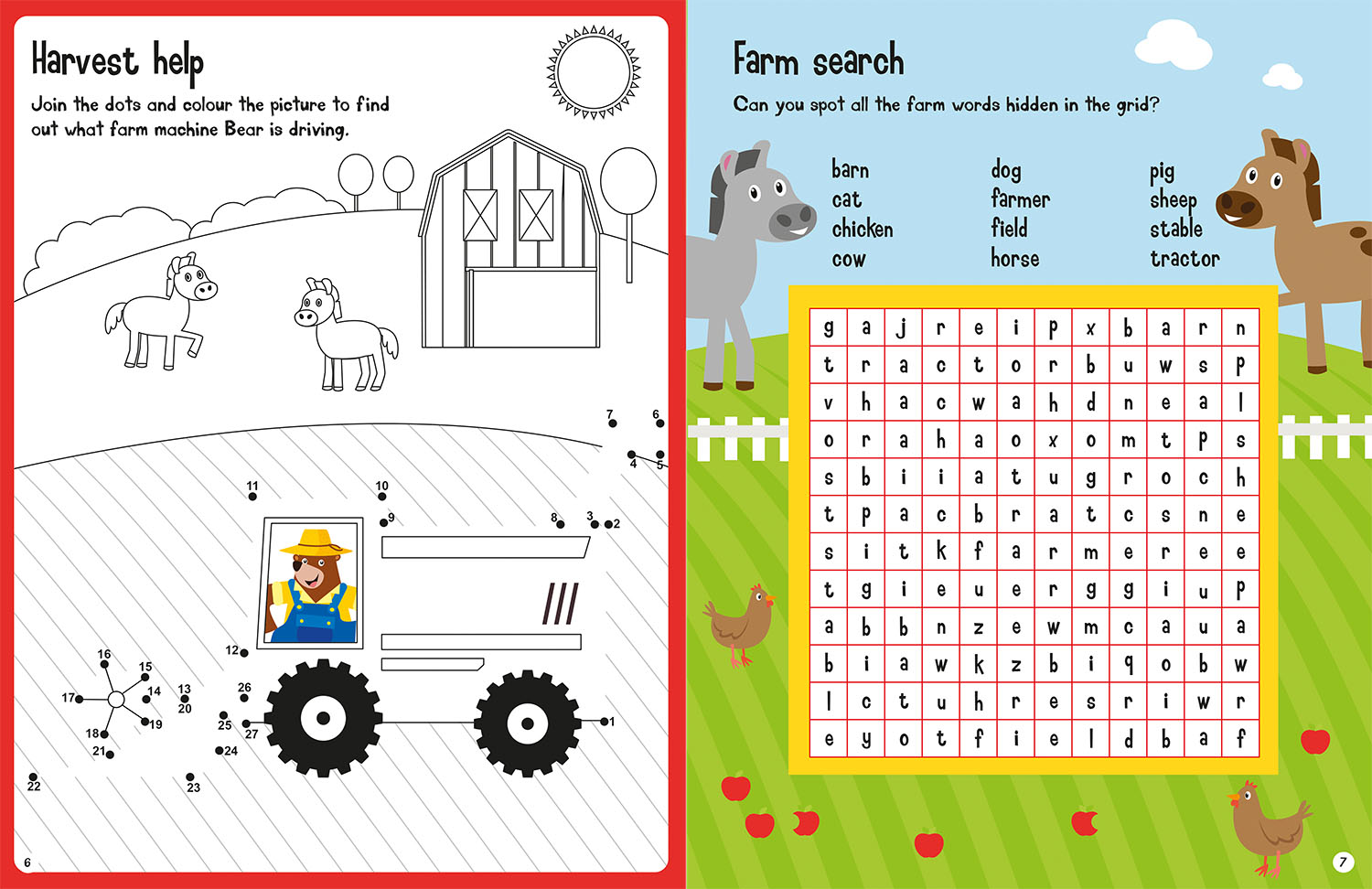 Busy Play Farm
Illustrator:

Tokokoo

Author:

Connie Isaacs
ISBN:

978-1-80105-048-7

Published:

01-Nov-2021
A sticker activity book bursting with farmyard activities, stickers, press-outs, play scenes, and 20 child-friendly reusable window stickers!
Have fun on the farm with this activity book that's packed with activities, 150 stickers, fun press-out models to make and four busy farm-themed play scenes to complete with stickers.
The 20 chunky farm animal and vehicle stickers are 100% reusable and can be positioned again and again. Use them for fun on your windows to decorate your room!
Buy online
Unique Selling Points
Includes themed window stickers, activities, stickers, play scenes to complete, and press-outs to make and do.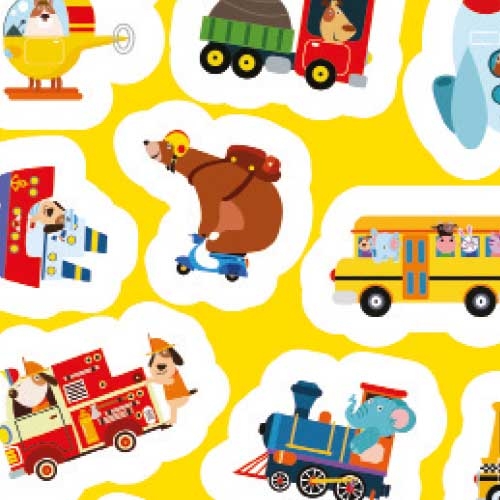 The 20 chunky reusable stickers can be used as window stickers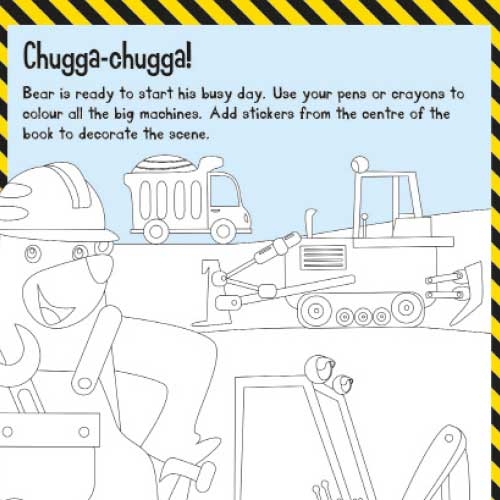 Author: Connie Isaacs
Connie loved books from as early as she can remember. Focusing on creative subjects both through formal education and many, many hours spent on her own creative hobbies, she now does what she loves for a living! Connie is the author of a wide range of children's titles, with the emphasis on fun always to the fore.

Illustrator: Tokokoo
A children's illustrator and graphic designer based in Indonesia, specialising in cartoons, comic books and bright and bold illustrations of quirky animals.