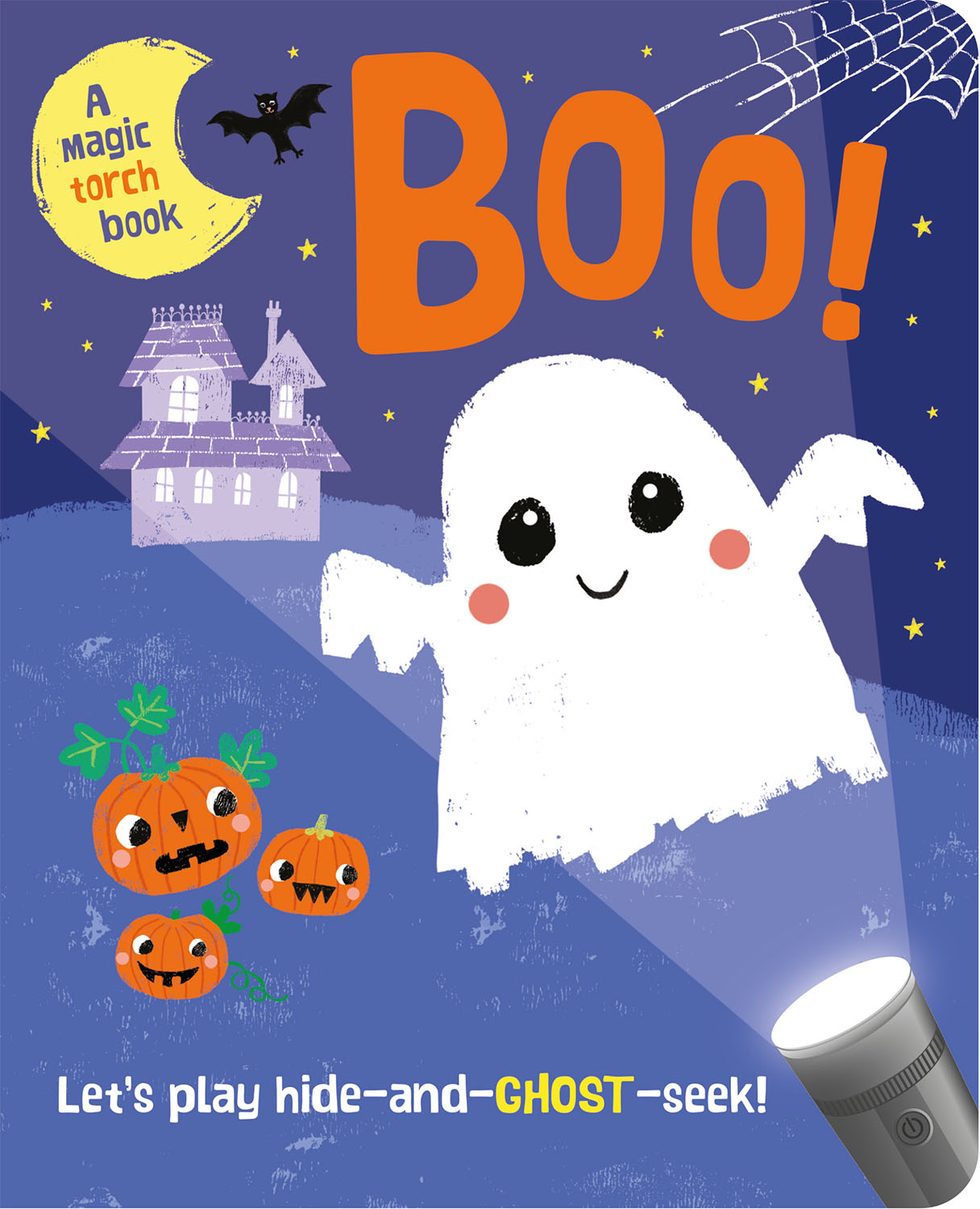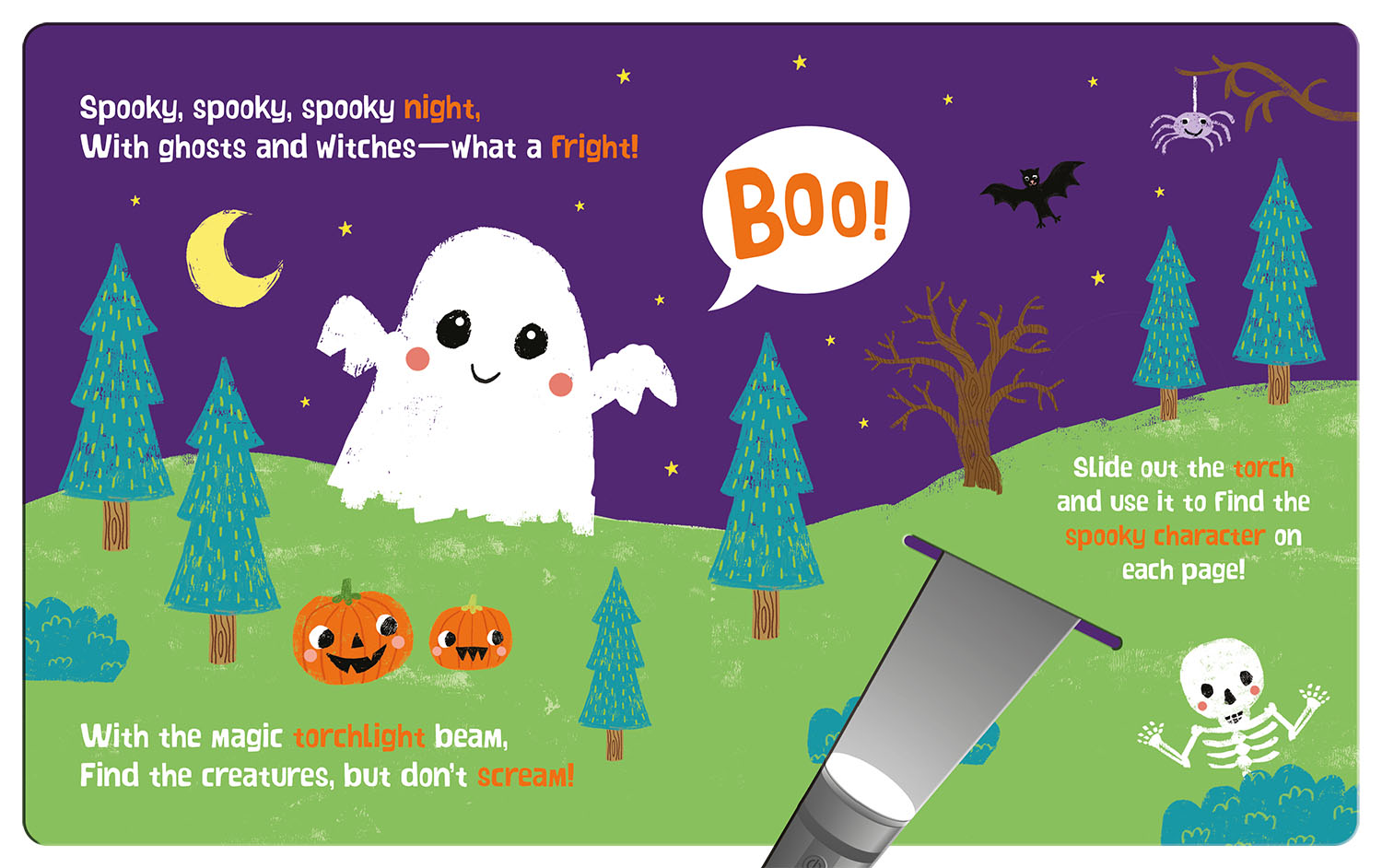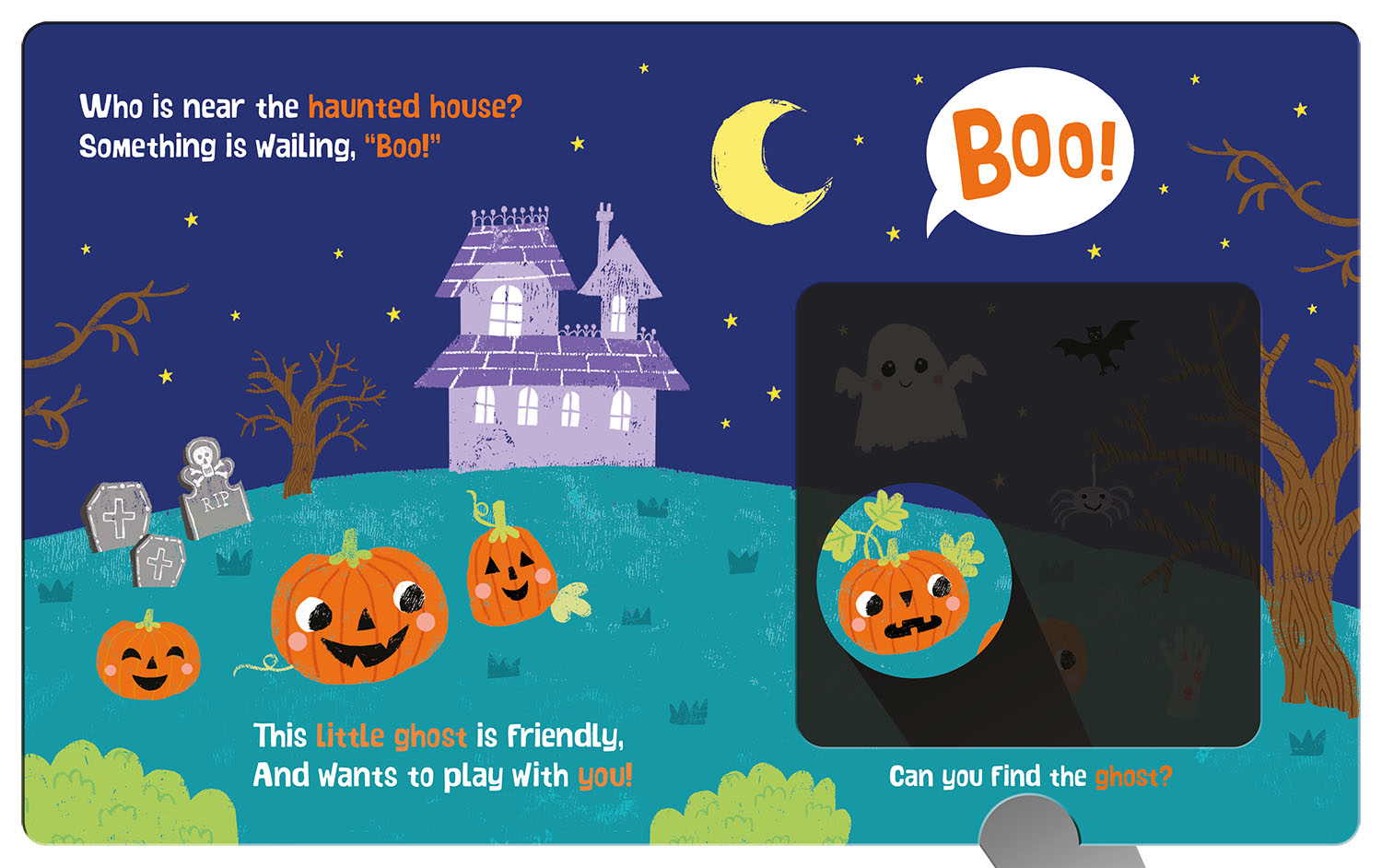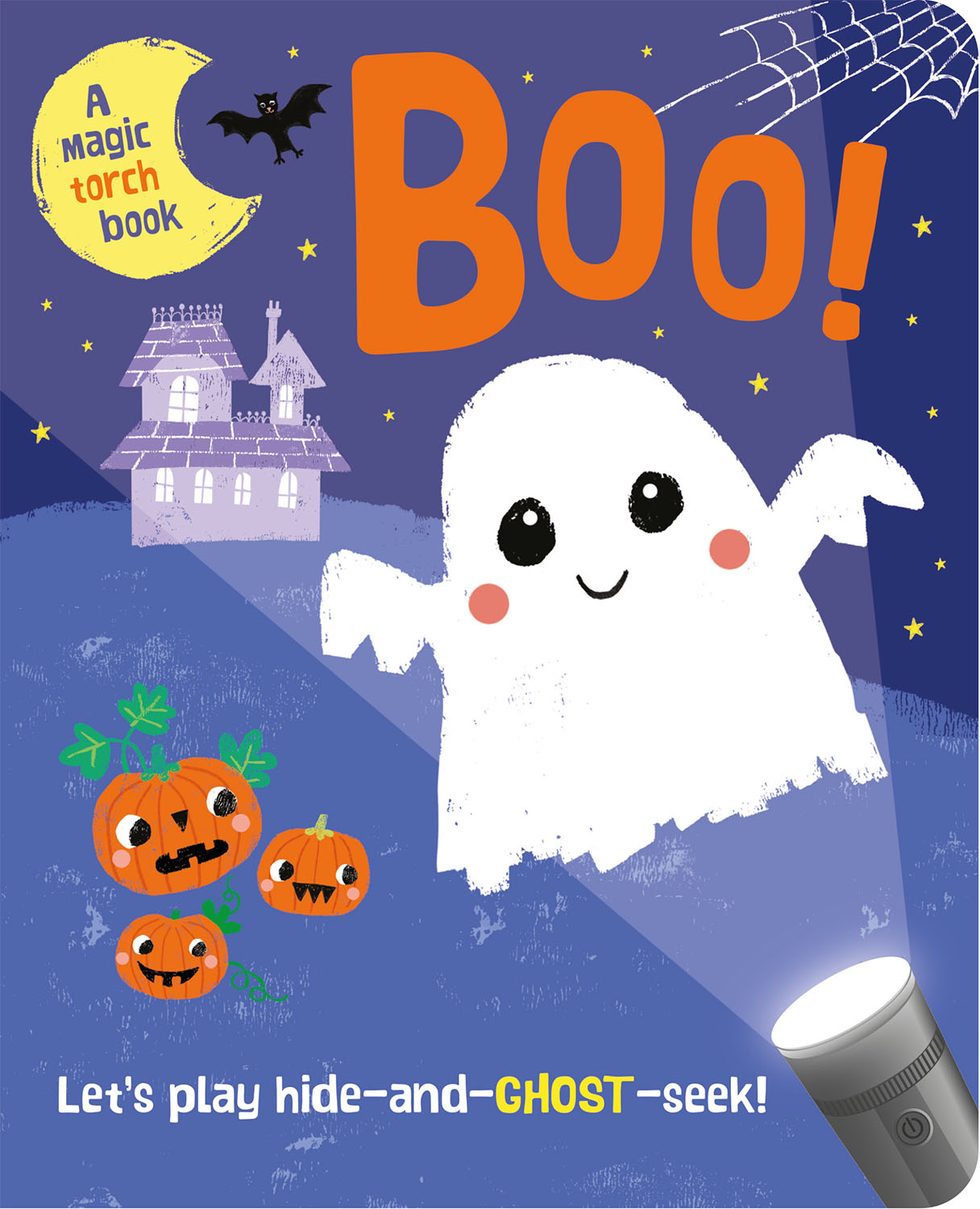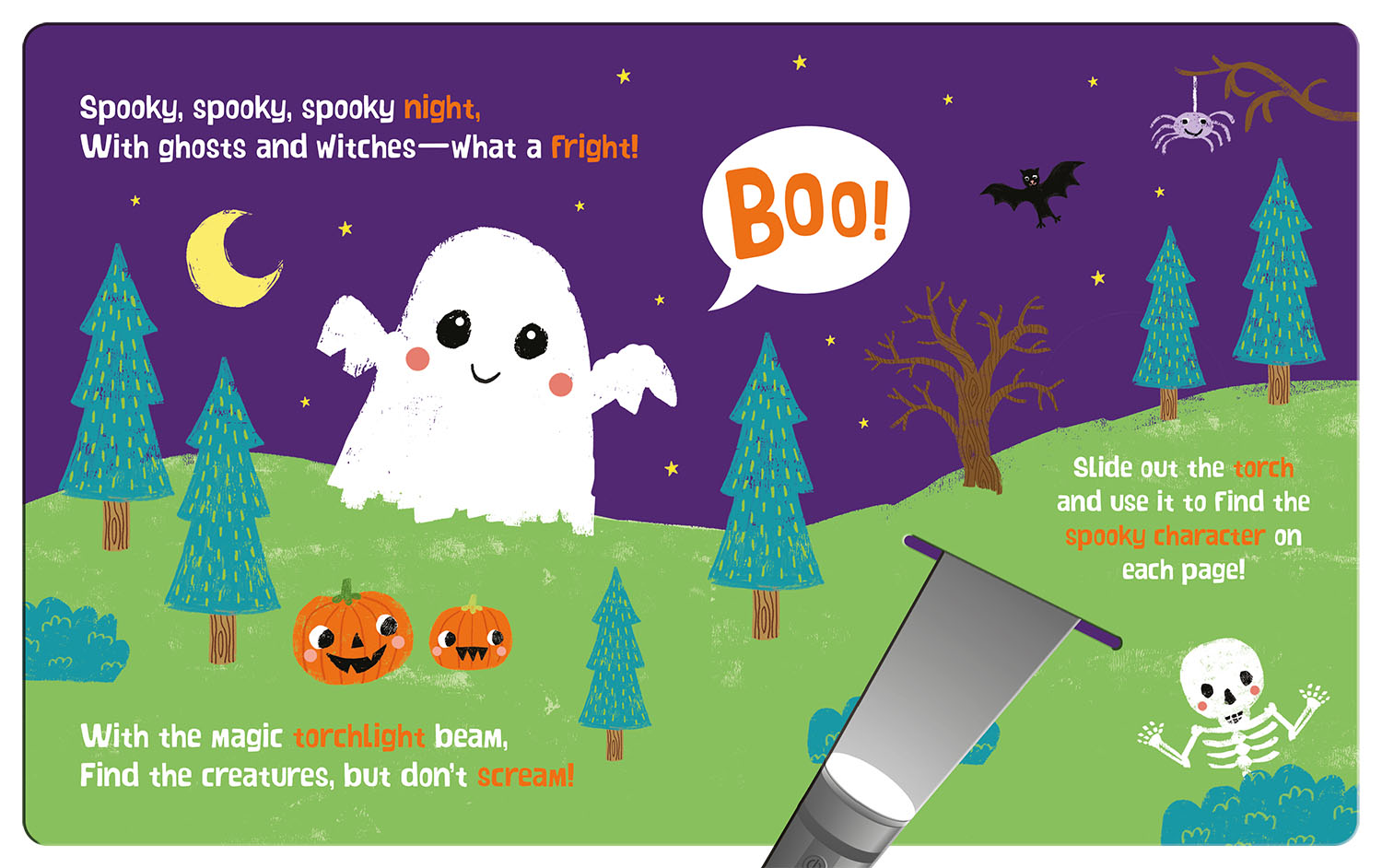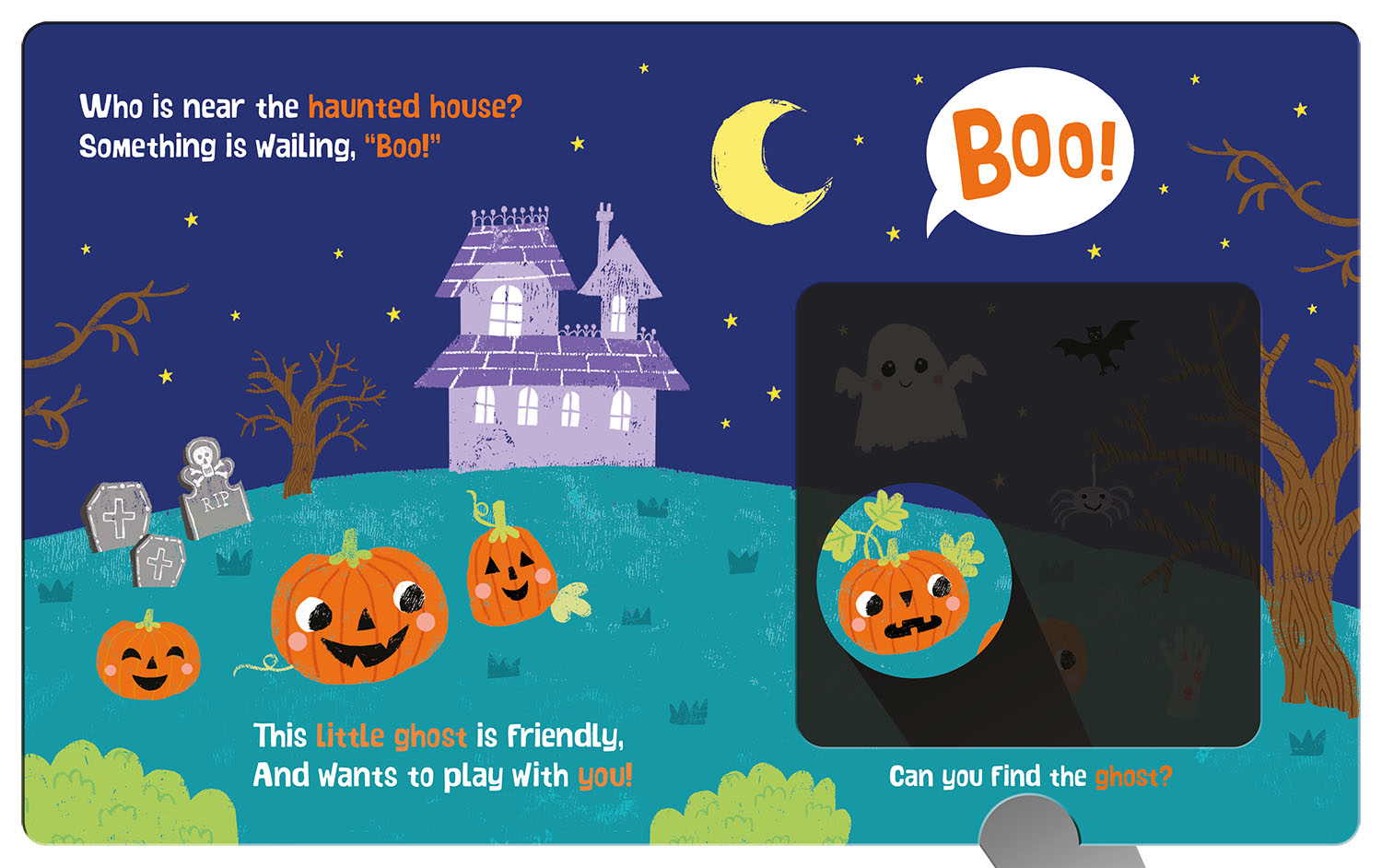 Boo!
Illustrator:

Louise Anglicas

Author:

Bobbie Brooks
ISBN:

978-1-80105-145-3

Published:

01-Aug-2021
Play hide-and-ghost-seek with this magic torch book where hidden spooky characters are revealed on the 'clever window' on each right-hand page!
There are five spooky scenes to 'go-seek' and find the hidden characters. Just insert the included magic card 'torch' between the page under each clever window and be amazed as the hidden pictures are revealed.
The card torch is secured to the book with a handy ribbon, and can be safely tucked back into a die-cut pocket on the first page when the book is not being used.
With fun, rhyming text and colourful illustrations, there are pumpkins, witches, ghosts, bats and more fun Halloween characters waiting to be discovered inside this interactive novelty book.
Buy online
Unique Selling Points
Smiley spectres for children age 1+ to find using the included card torch on every page.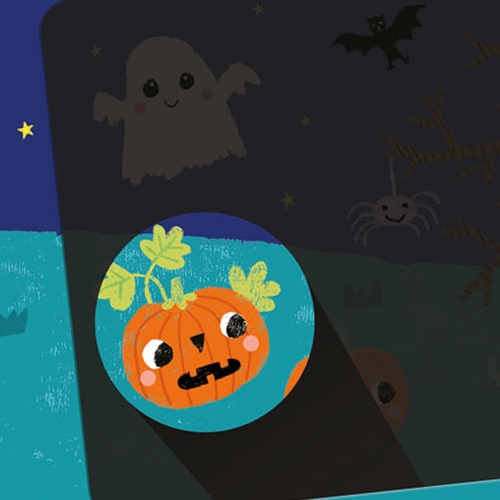 New portrait format featuring 'ingenious' novelty. (BookTrust)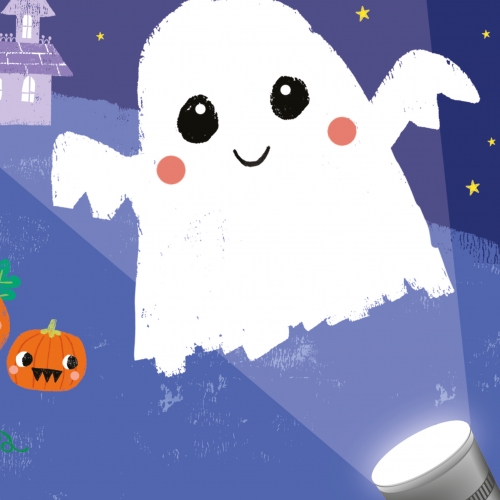 Author: Bobbie Brooks
Bobbie is a children's book author and editor from London, who writes fun and interactive books for children of all ages. Bobbie loves writing books that explain how things work or books that are packed full of interesting facts.
Illustrator: Louise Anglicas
Louise Anglicas is an illustrator and surface pattern designer living in the Potteries, Staffordshire. After gaining a Ba(Hons) in ceramic design, she started her career as an in-house designer for a ceramic manufacturer. Since becoming a freelance designer, Louise has ventured into different areas of design, from greeting cards, to wall art, to stationery and children books.