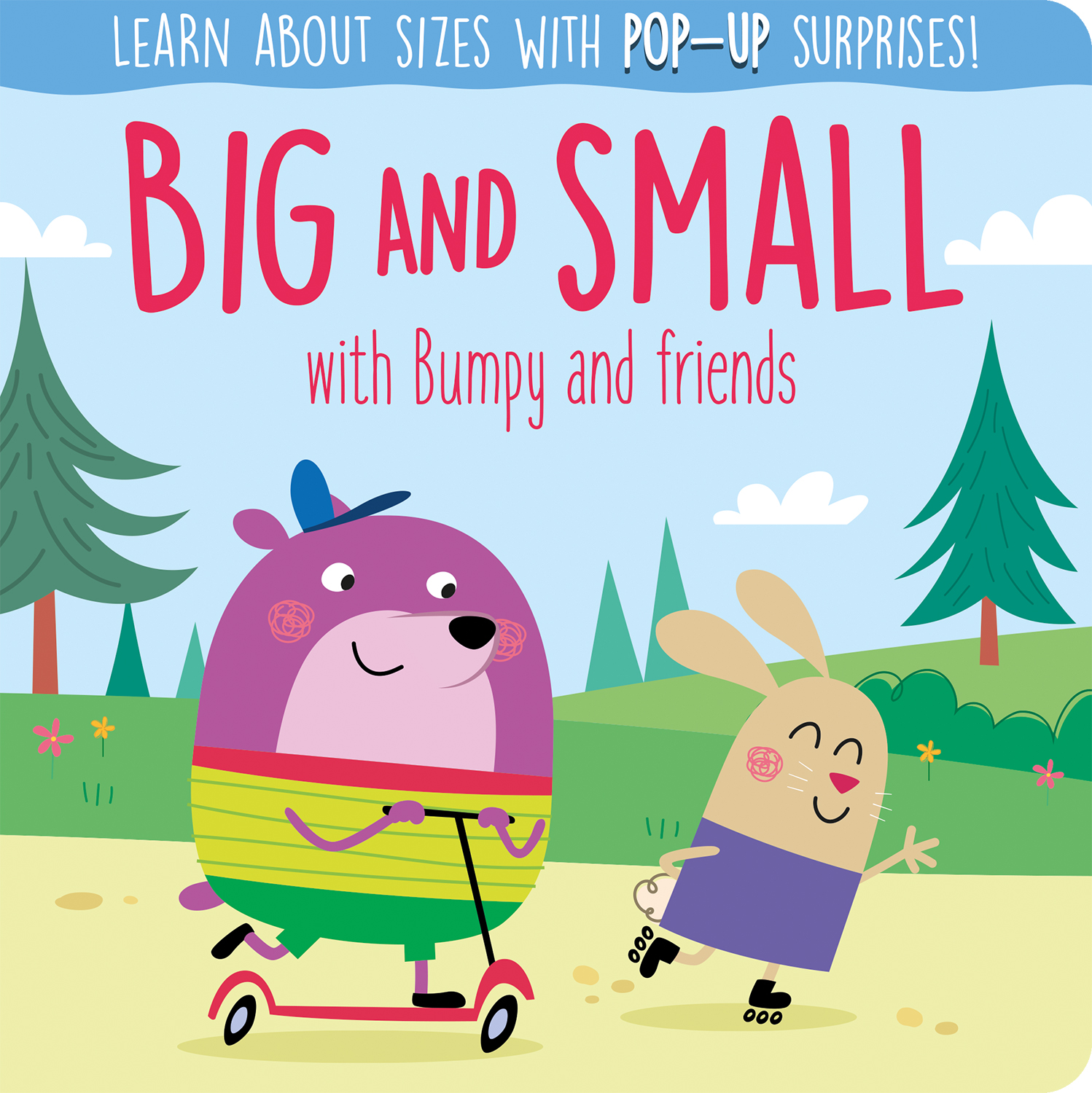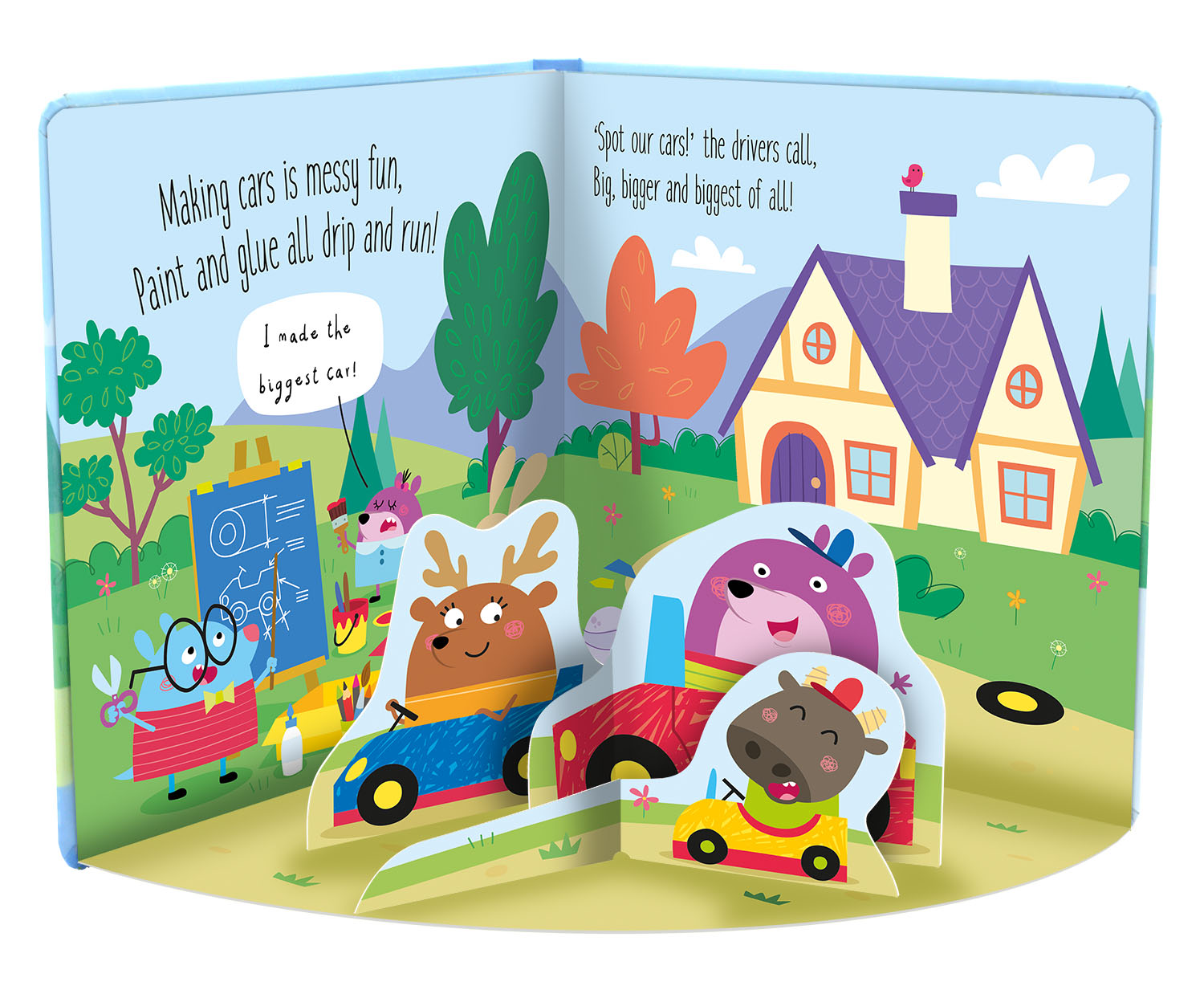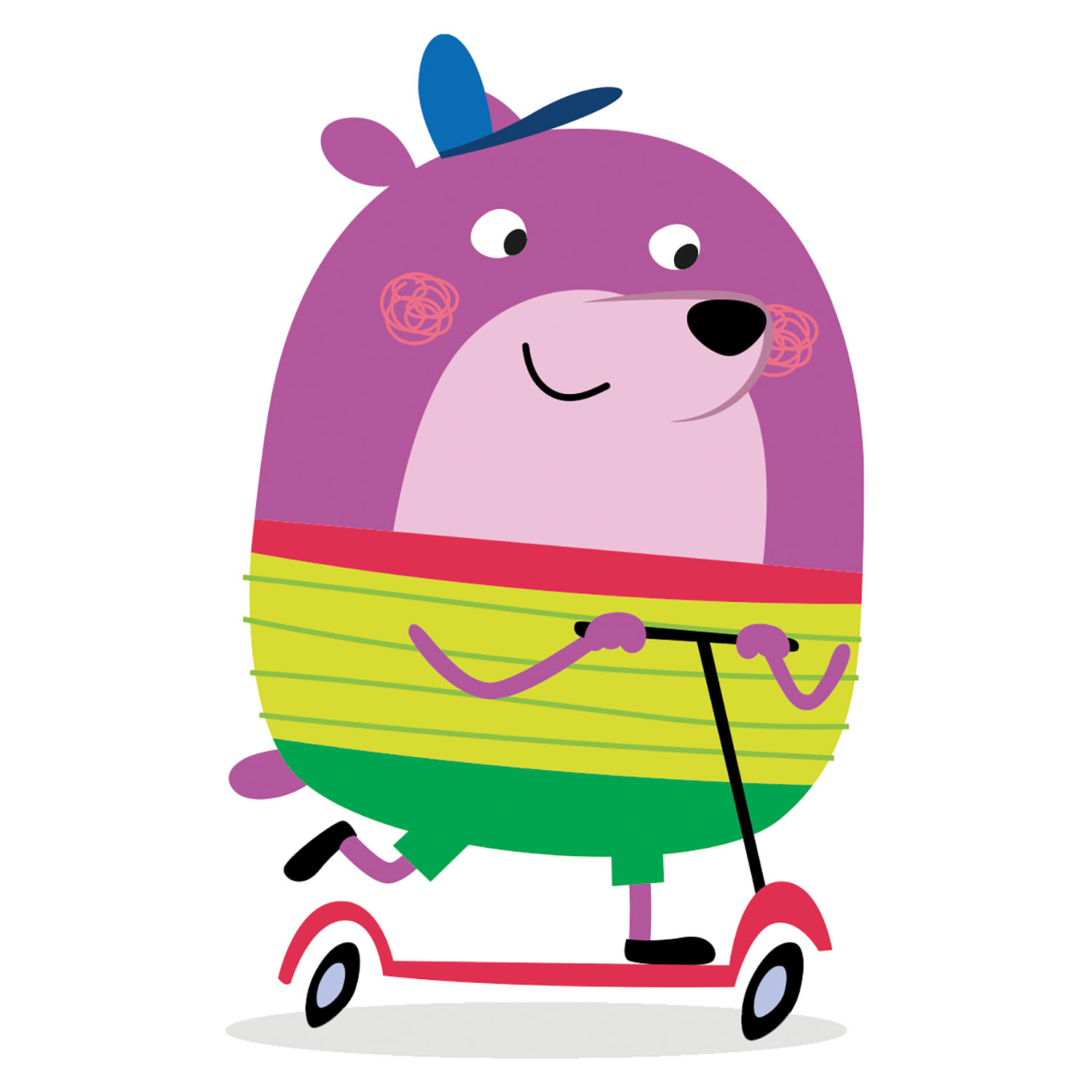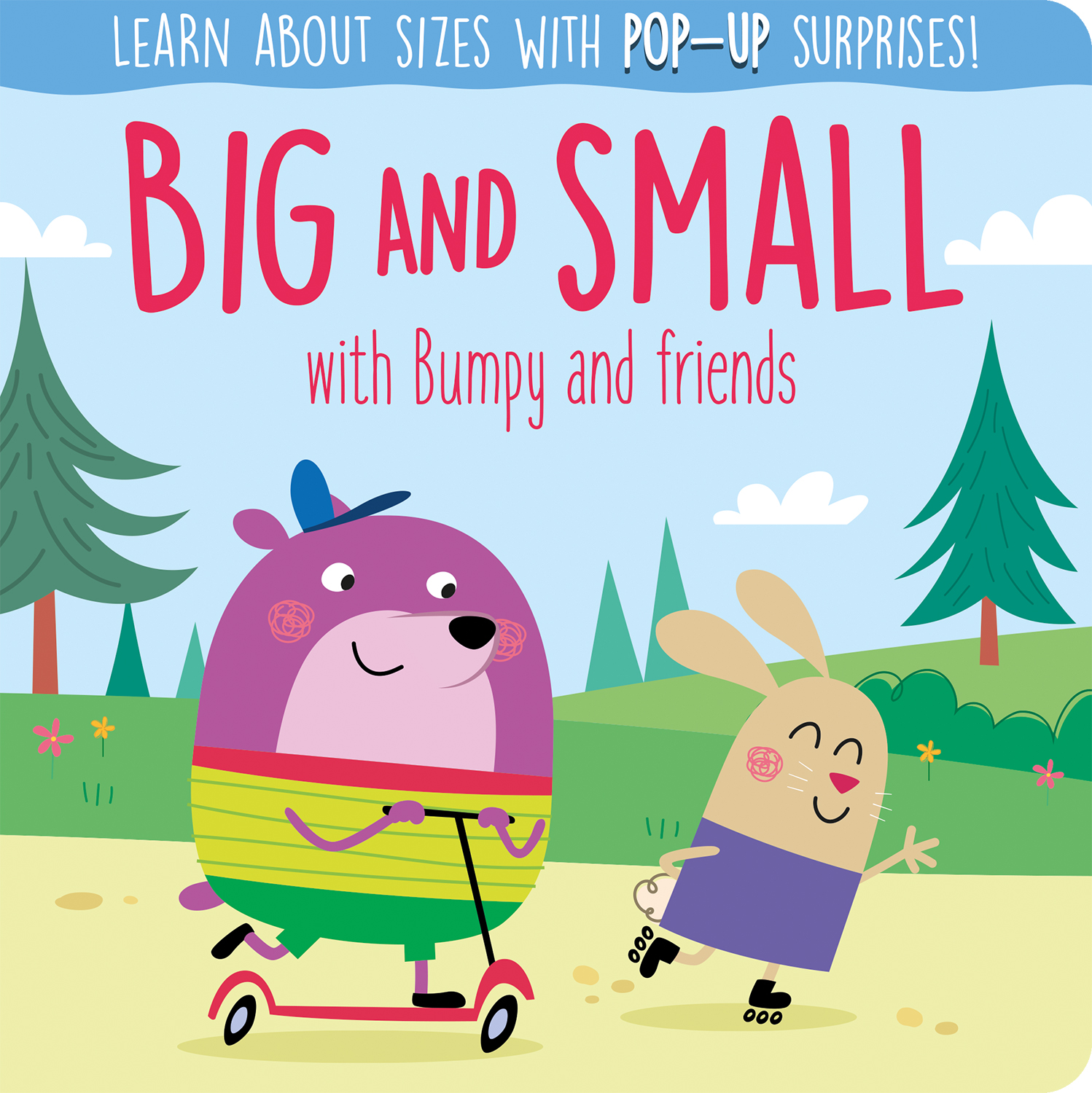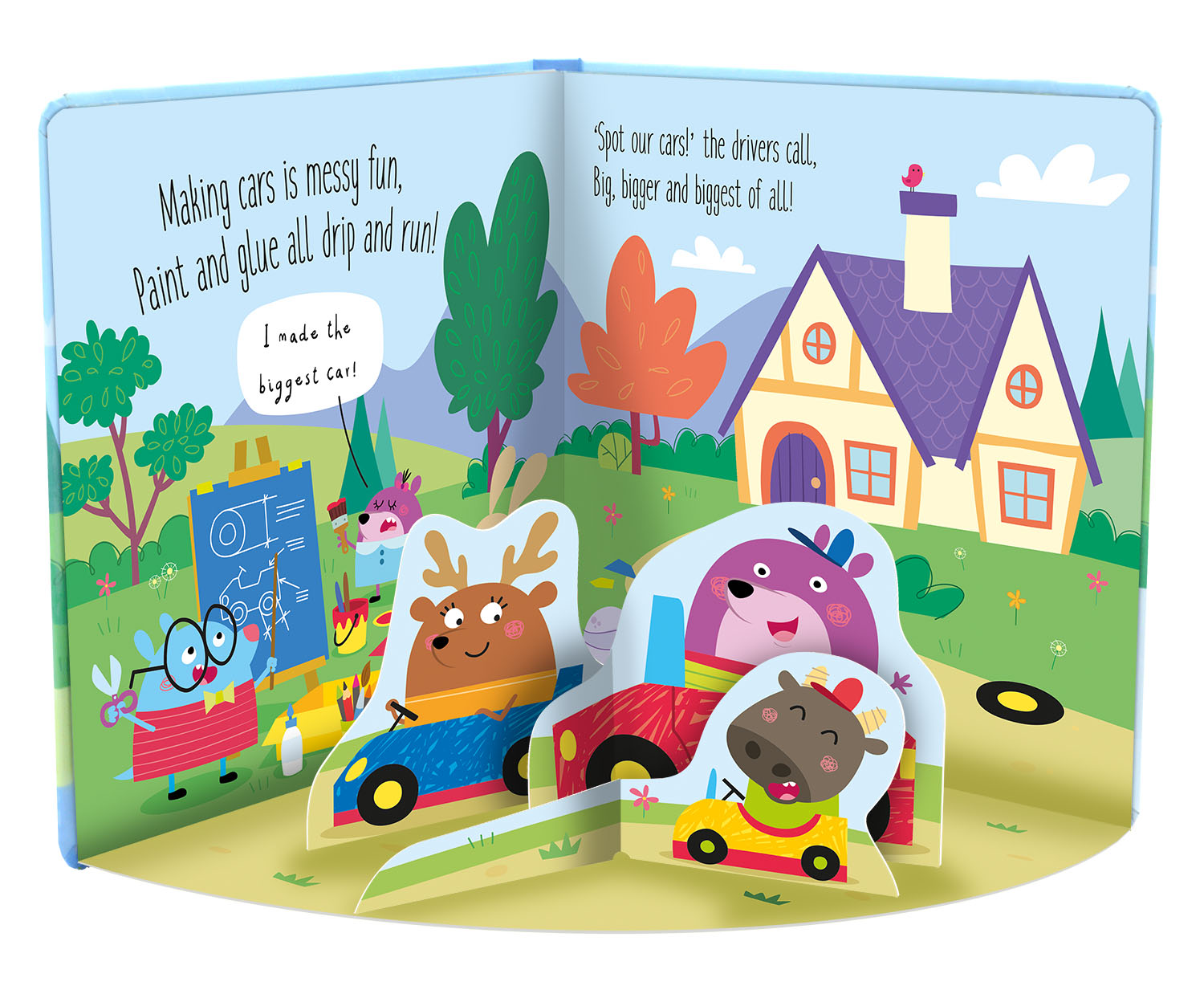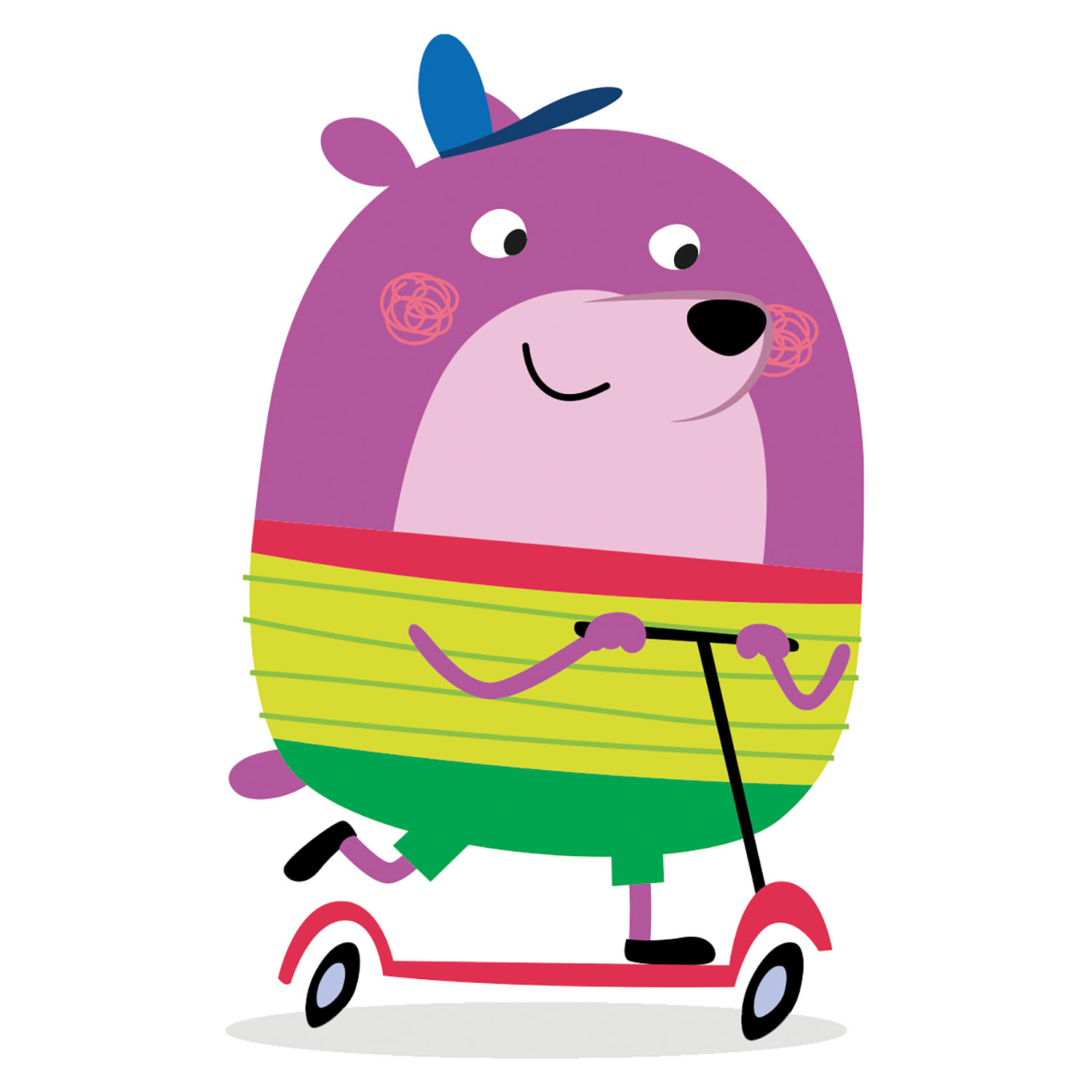 Big and Small with Bumpy and Friends
Illustrator:

Emi Ordas

Author:

Robyn Gale
ISBN:

978-1-78958-201-7

Published:

01-Feb-2020
Learn about sizes with Bumpy the Bear and friends in this captivating board book, complete with amazing fold-out scene surprises and flip-up flaps.
Bumpy and his friends are always creating, doing and playing. They make the perfect early learning partners, capturing the imaginations of children age 3 and up as they fold out the scenes and flip up the flaps to create three amazing 3D scenes. Simple rhyming text encourages children to see what they can spot from big to small, and learn size-related words along the way.
Buy online
Unique Selling Points
New, contemporary, colourful art style with positive role model characters and child-appeal.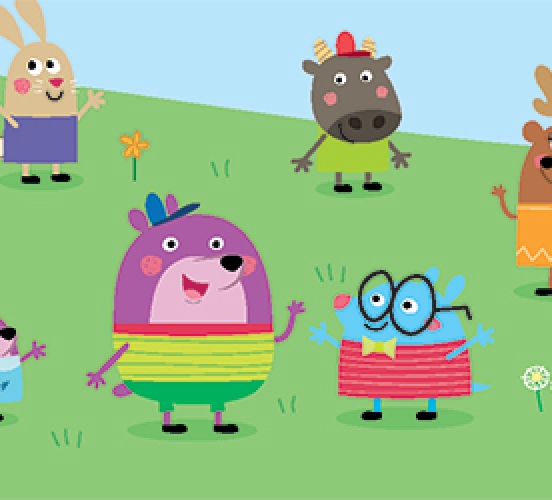 Fold-out scene surprises with flip-up flaps create captivating 3-D vistas.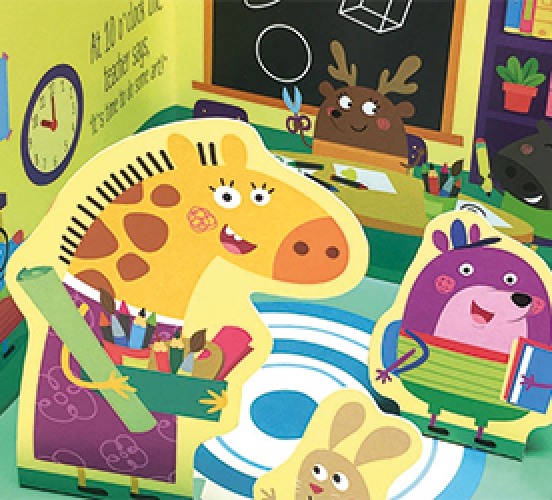 Author: Robyn Gale
After living in Australia for most of her early years, Robyn Gale trained to become a primary school teacher and spent five years teaching down under before making the move to the UK. Of all the subjects she taught, Robyn lists her favourites as maths and history and even now, she still takes literary inspiration from her former creative lesson ideas. Her approach is simple - if content is engaging and visually stimulating, its educational worth and ability to inspire increases!
Illustrator: Emi Ordas
Emi Ordas was born in Argentina and now lives and works in Madrid. He has been drawing ever since he could hold a pencil, and in his adult life went on to study Graphic Design at Neva Escuela de Diseno y Comunicacion. Creativity is Emi's passion, and he has worked in advertising, animation, video games, toy and game design, and branding, as well as illustration. He has illustrated over 250 books in Argentina, Mexico, Puerto Rico, USA, Canada, Spain, Belgium and the UK.