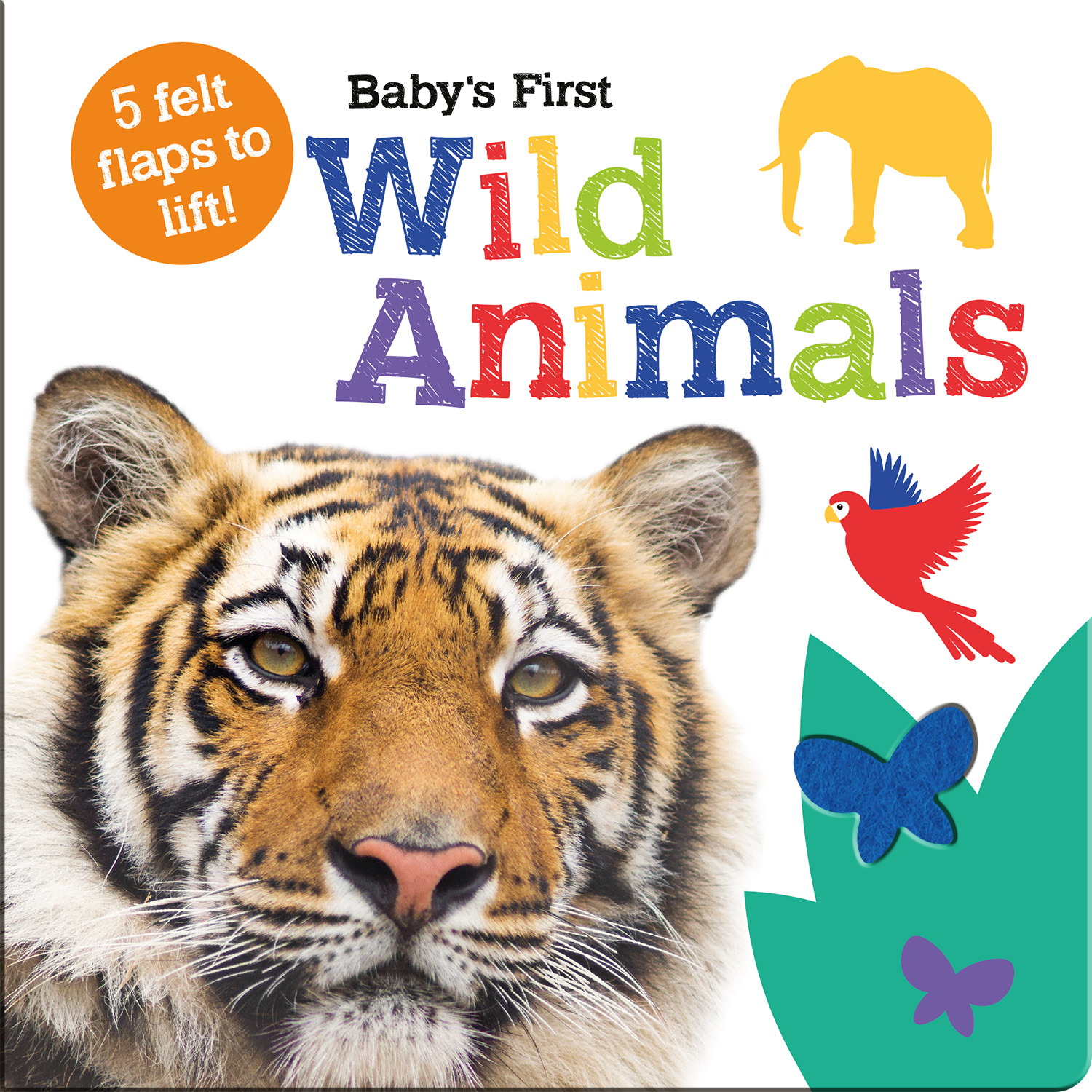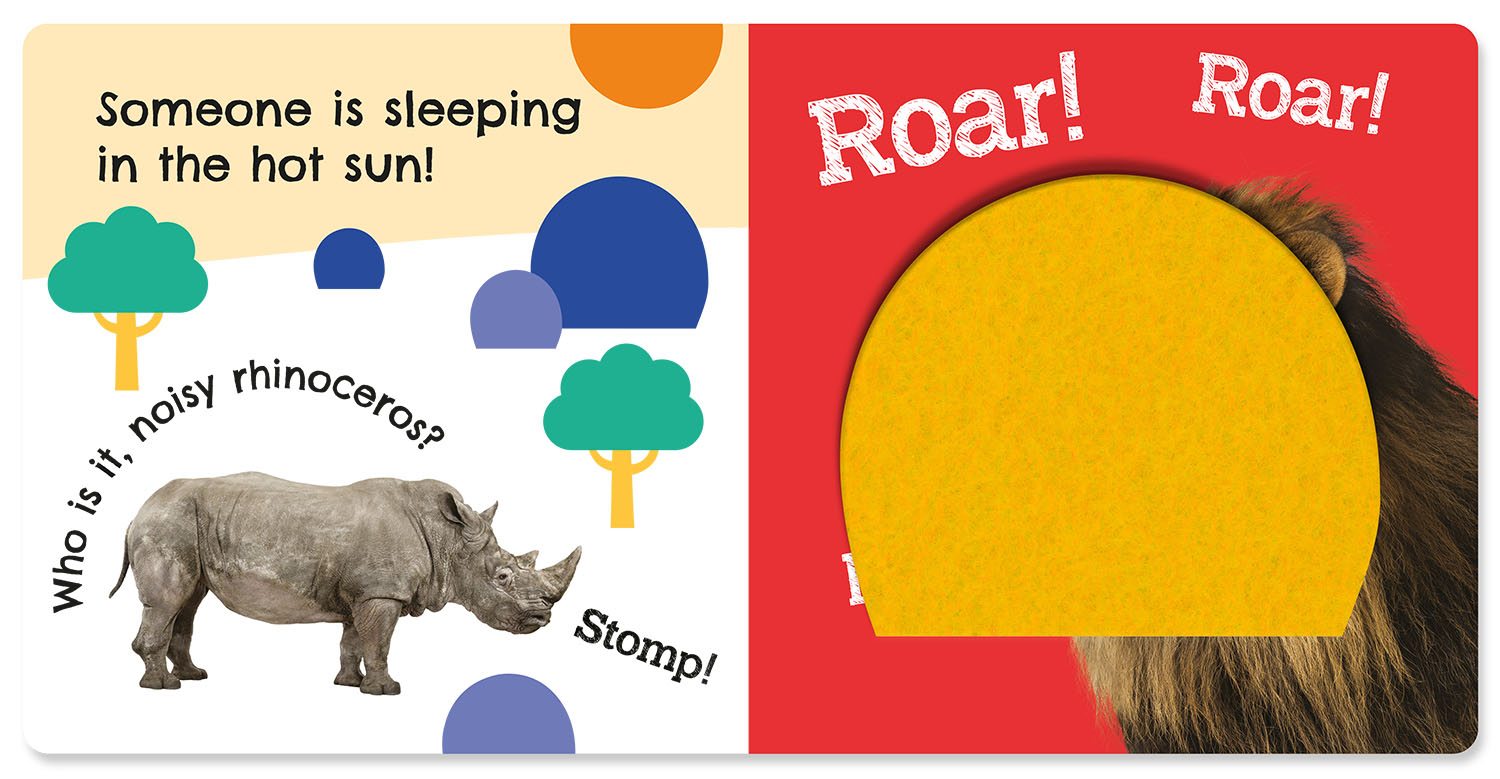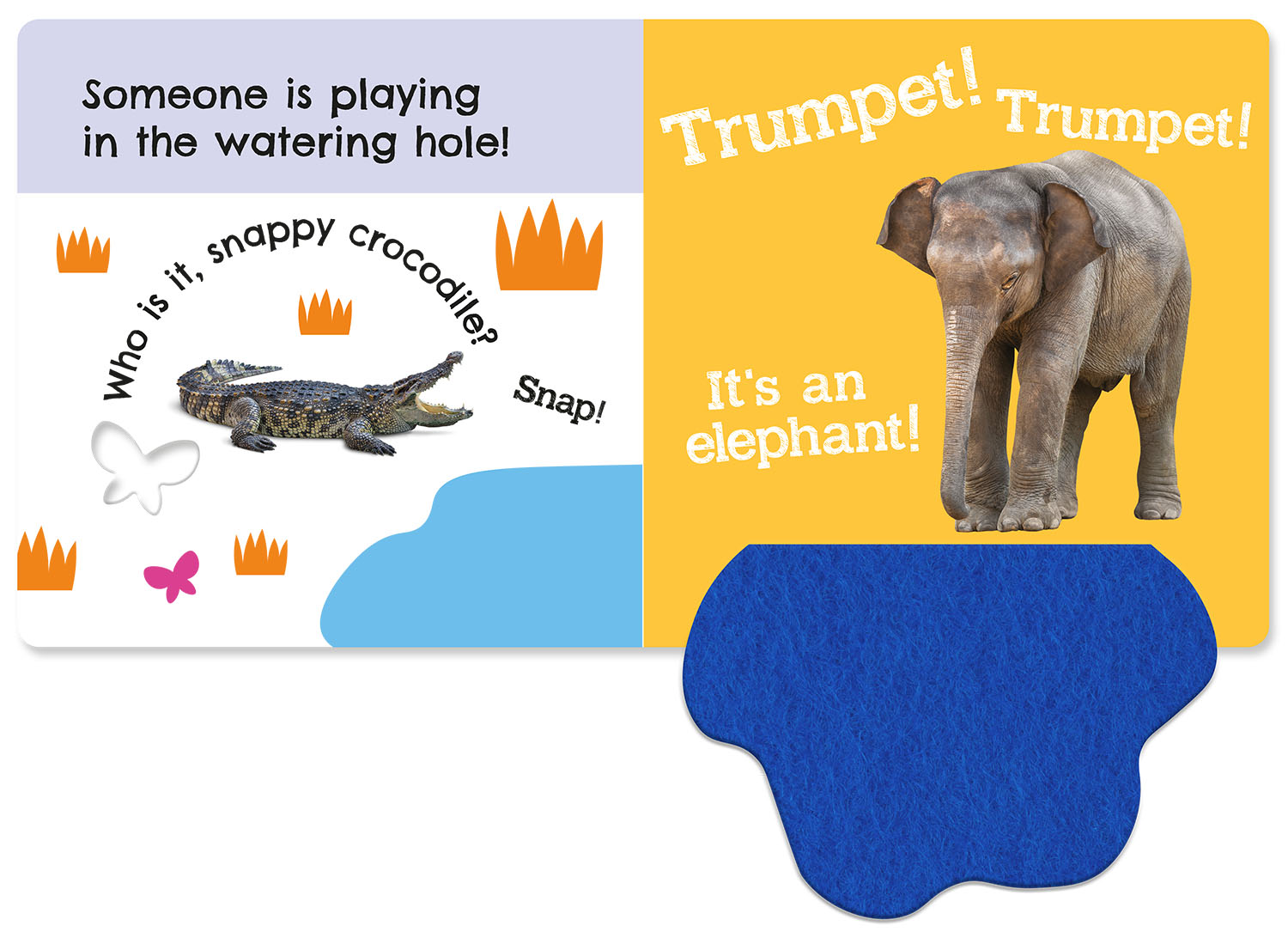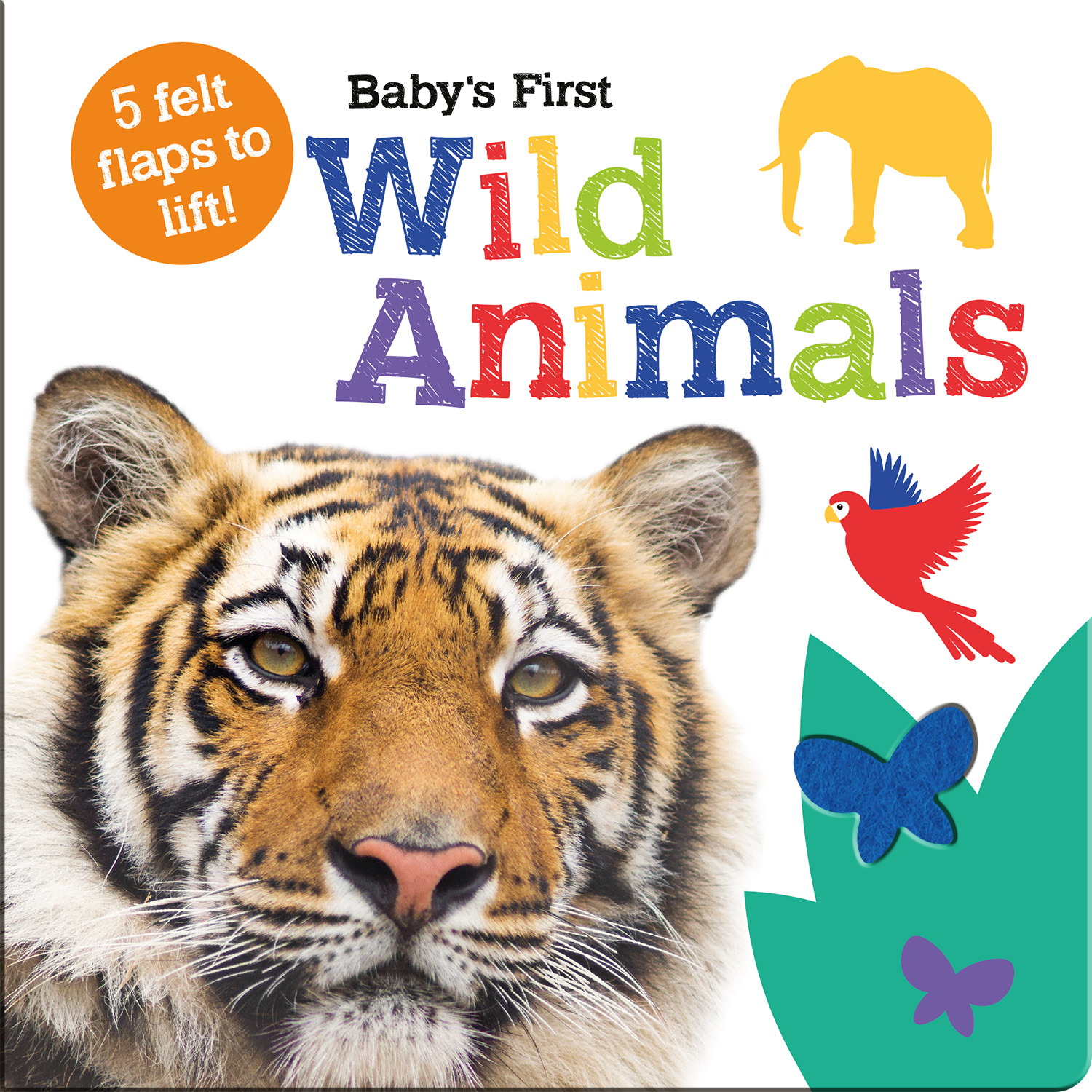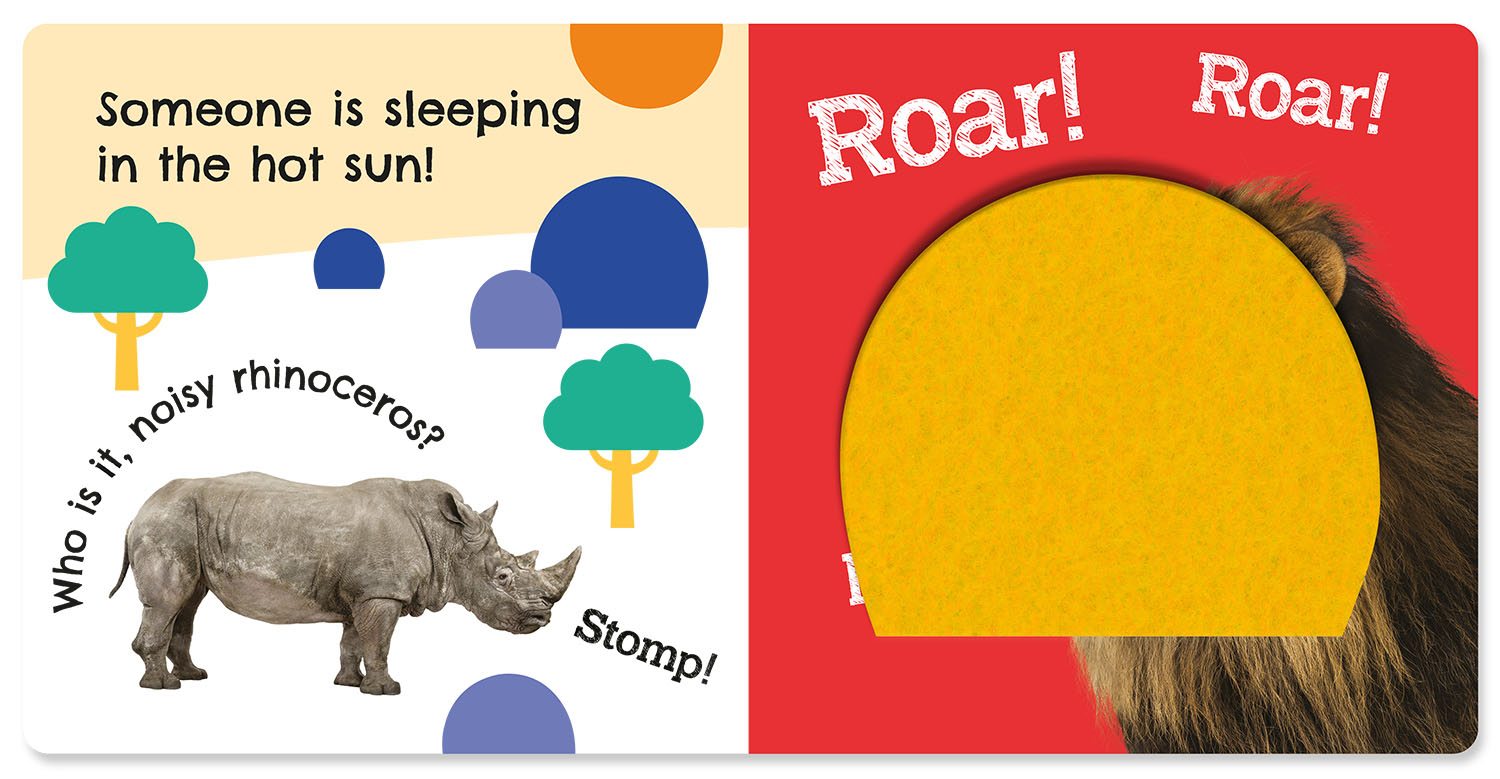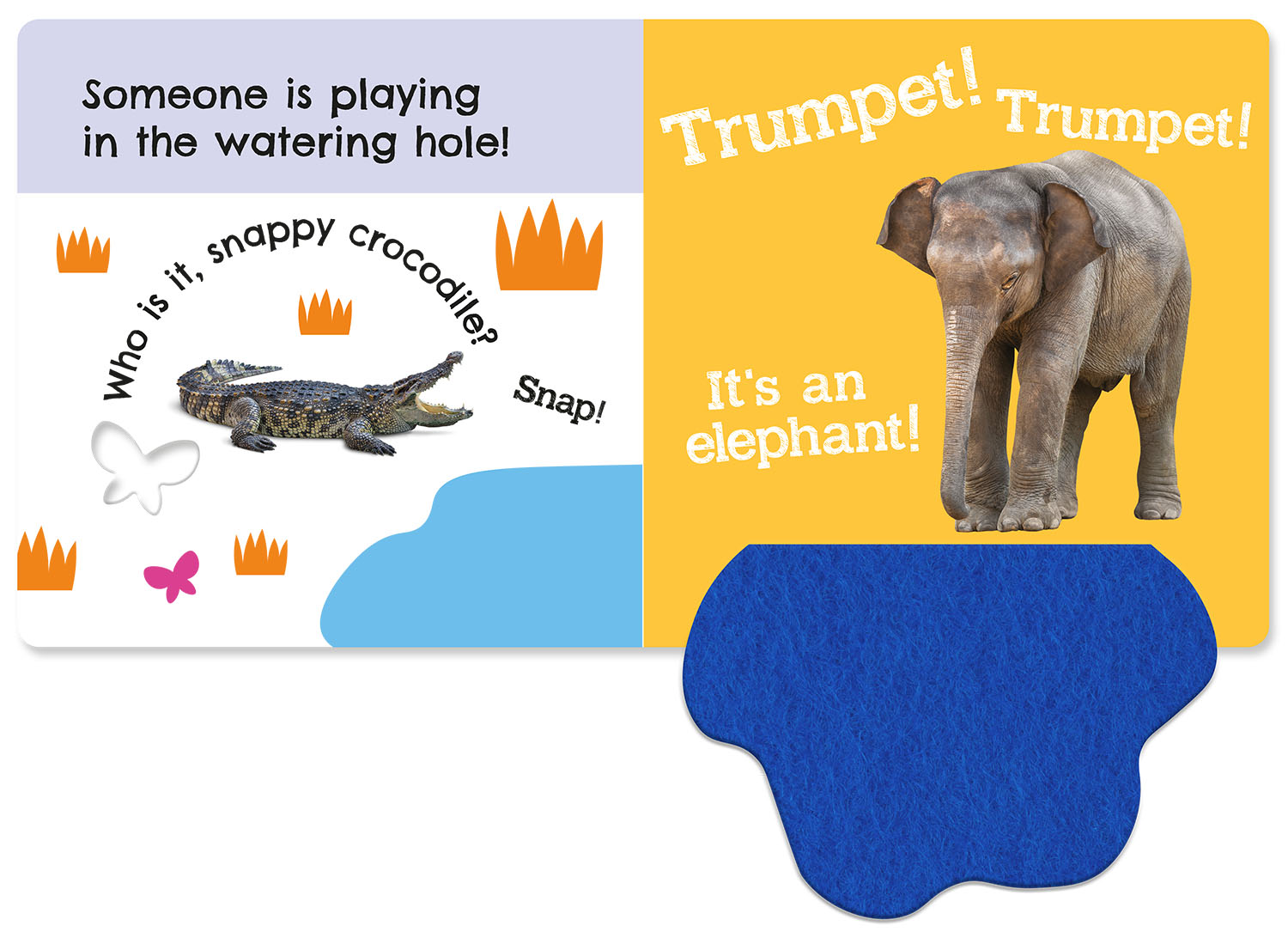 Baby's First Wild Animals
Illustrator:

Bethany Carr

Author:

Georgie Taylor
ISBN:

978-1-78958-936-8

Published:

01-May-2021
Introduce first wild animal facts with this colourful and interactive felt flap book.
Lift and look under each felt lift-the-flap to learn about favourite wild animals. From a roaring lion and splashing elephant to a noisy monkey and growling tiger, there's lots of wild animal fun for babies and toddlers to discover and explore.
Each page features simple text to read, colourful wild animal photographs to look at, noisy sound words to call out, and first wild animal facts to learn. The sturdy card pages feature rounded corners, and the soft-to-touch felt flaps are child friendly for little ones to lift and look underneath. 
A perfect series for introducing your baby and toddler to first wild animal facts!
Buy online
Unique Selling Points
Baby's first non-fiction series with 0+ testing.

A different approach in an established market - the Baby's First series is the only felt flap range to combine photography with vector illustrations.

Author: Georgie Taylor
Georgie Taylor has loved reading and writing since she was a child, and now spends her time thinking up and writing stories for lots of children to read. After working in children's publishing for over 15 years, Georgie likes writing stories that encourage children to discover, learn and use their imagination.
Illustrator: Bethany Carr
Bethany graduated with a degree in Graphic Design and Illustration from the University of Suffolk. She has created her own characters and worlds ever since she could pick up a pencil! As well as illustration, Bethany loves animals, adventures and collecting too many house plants.