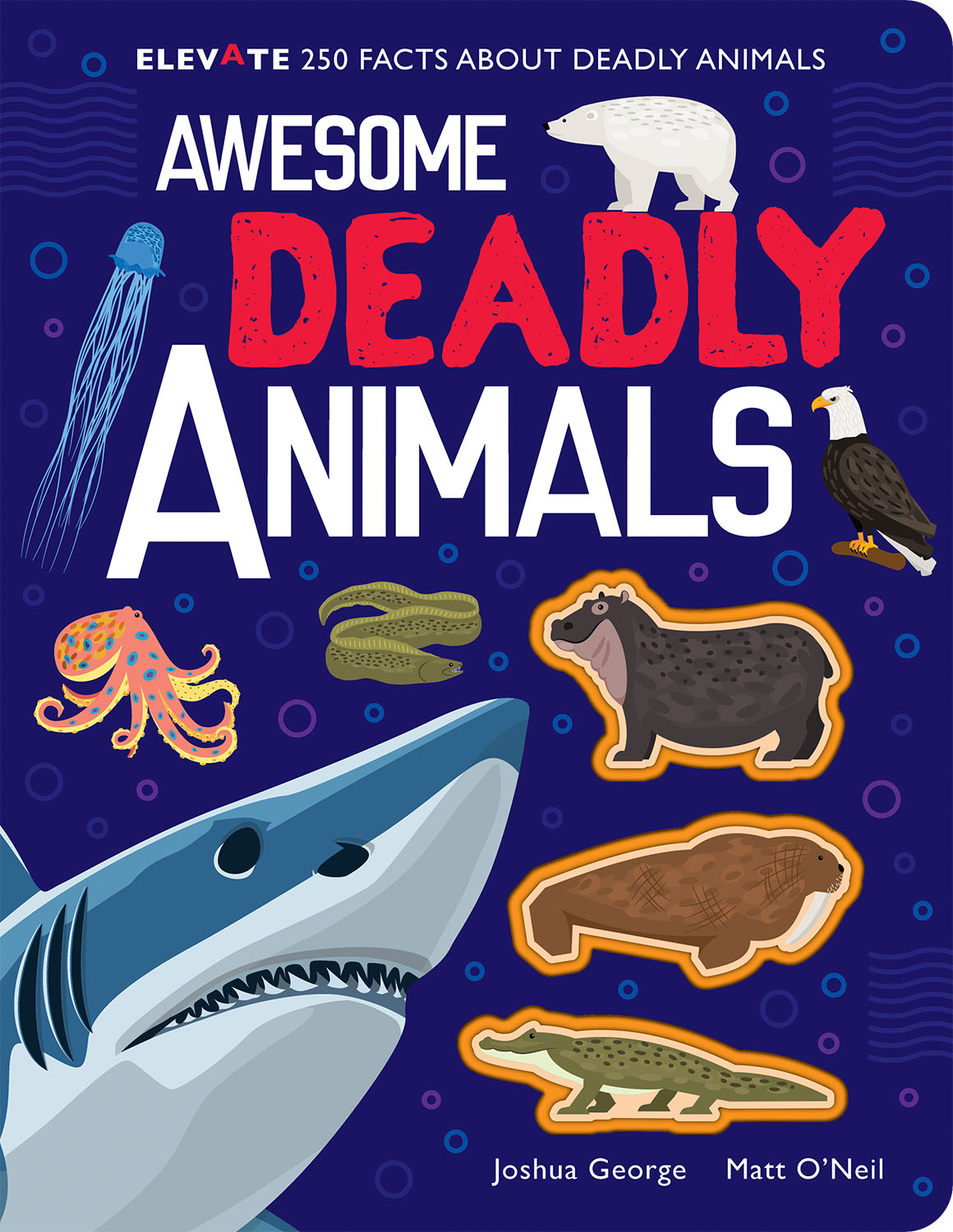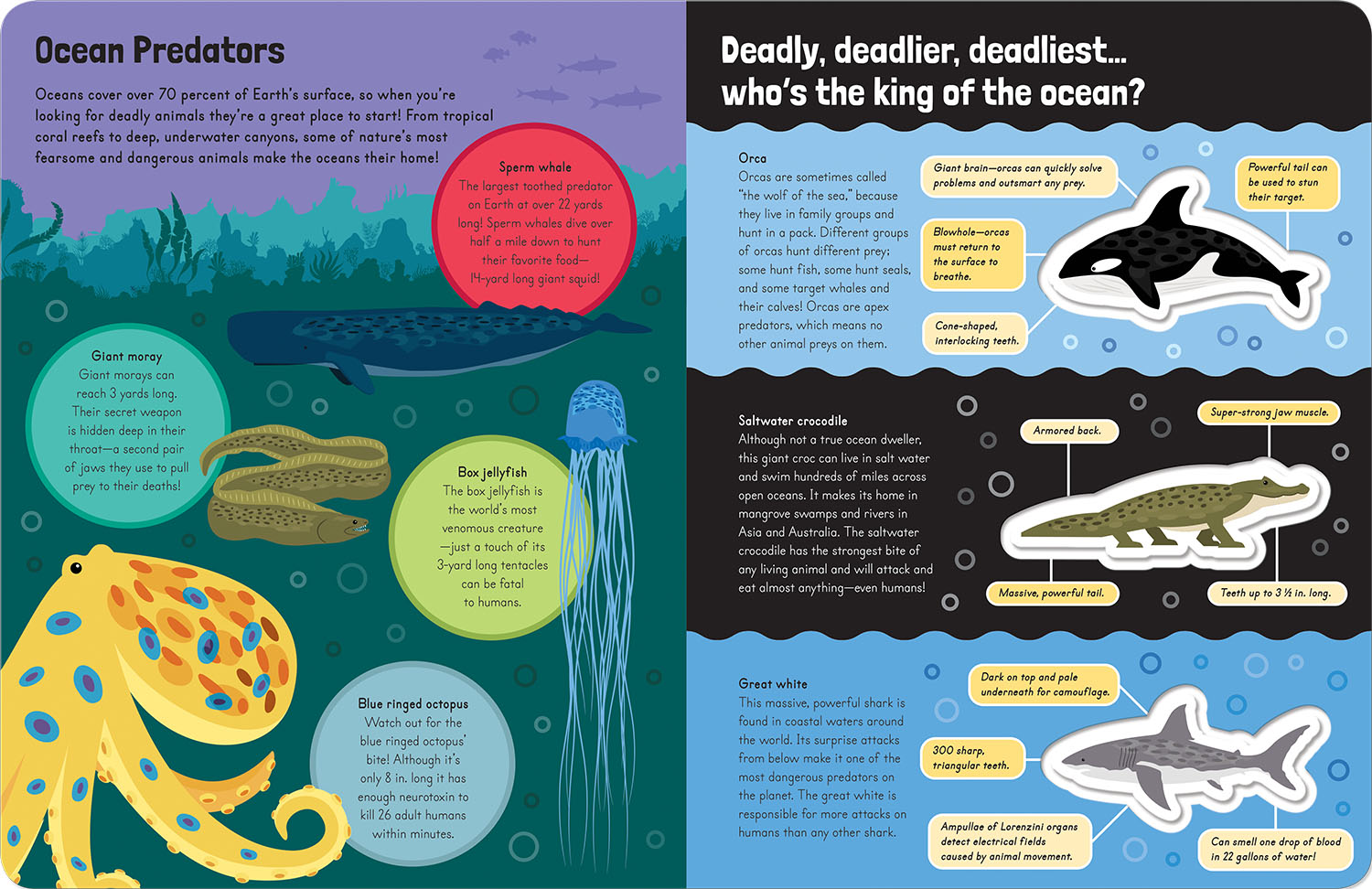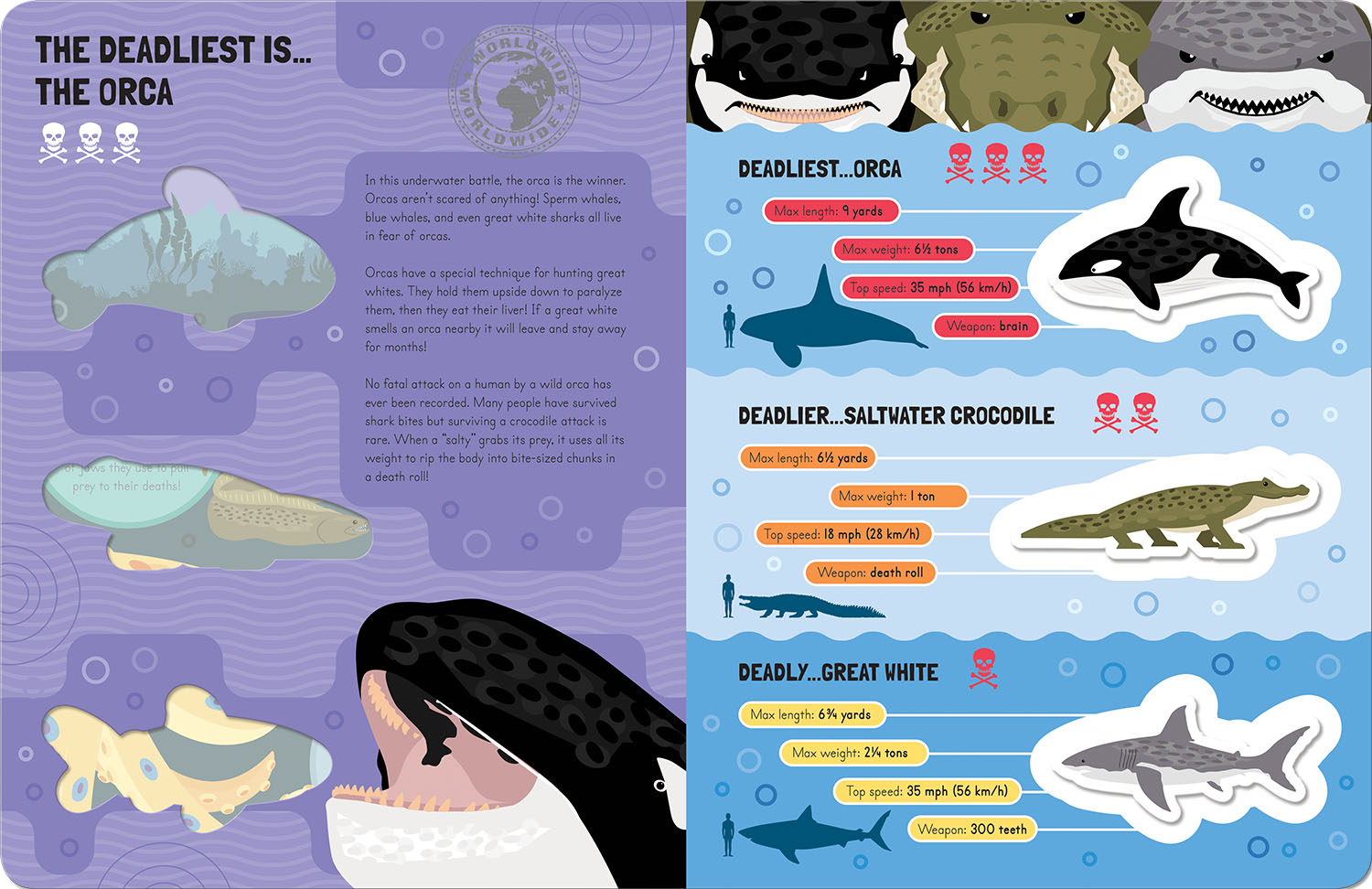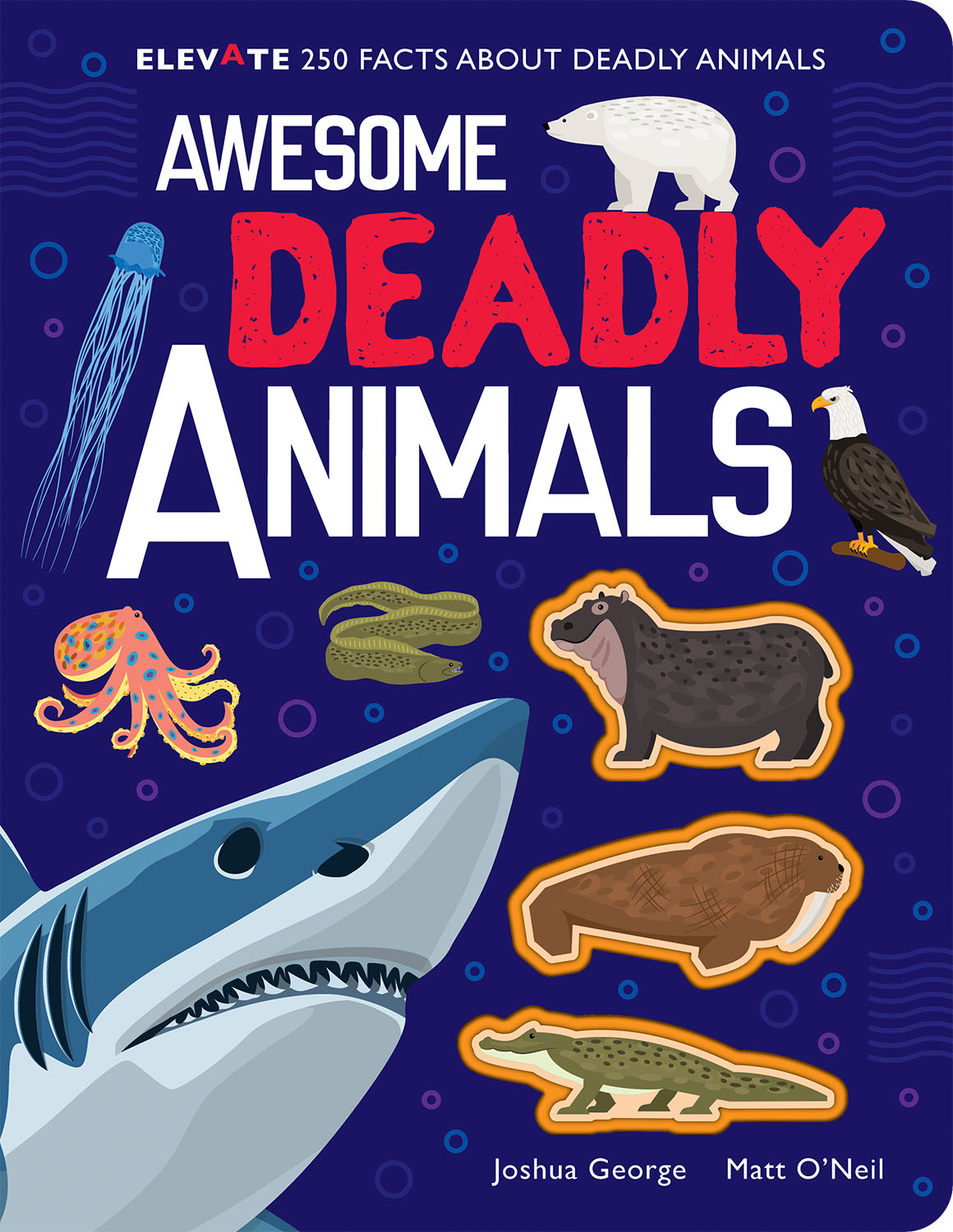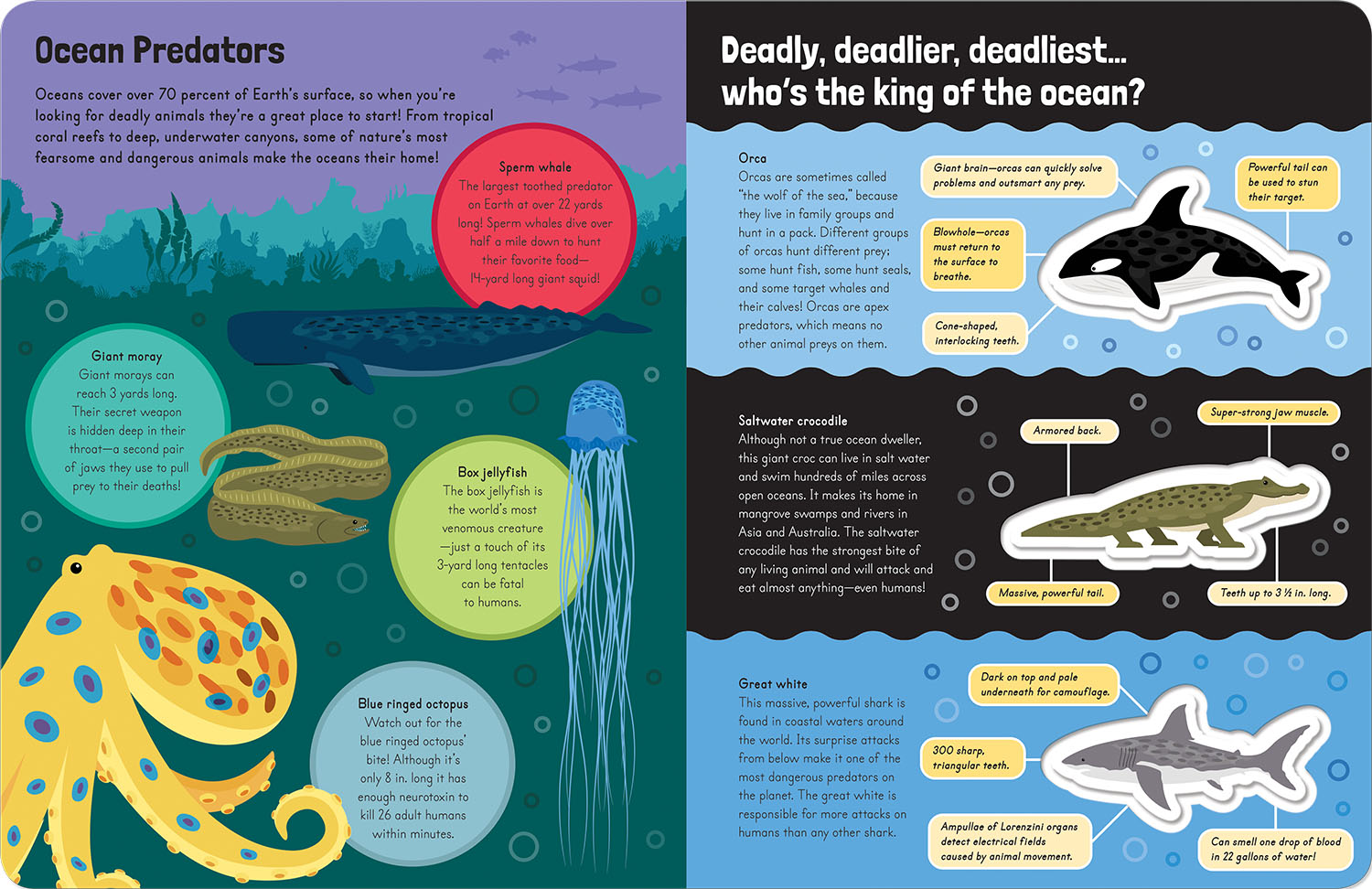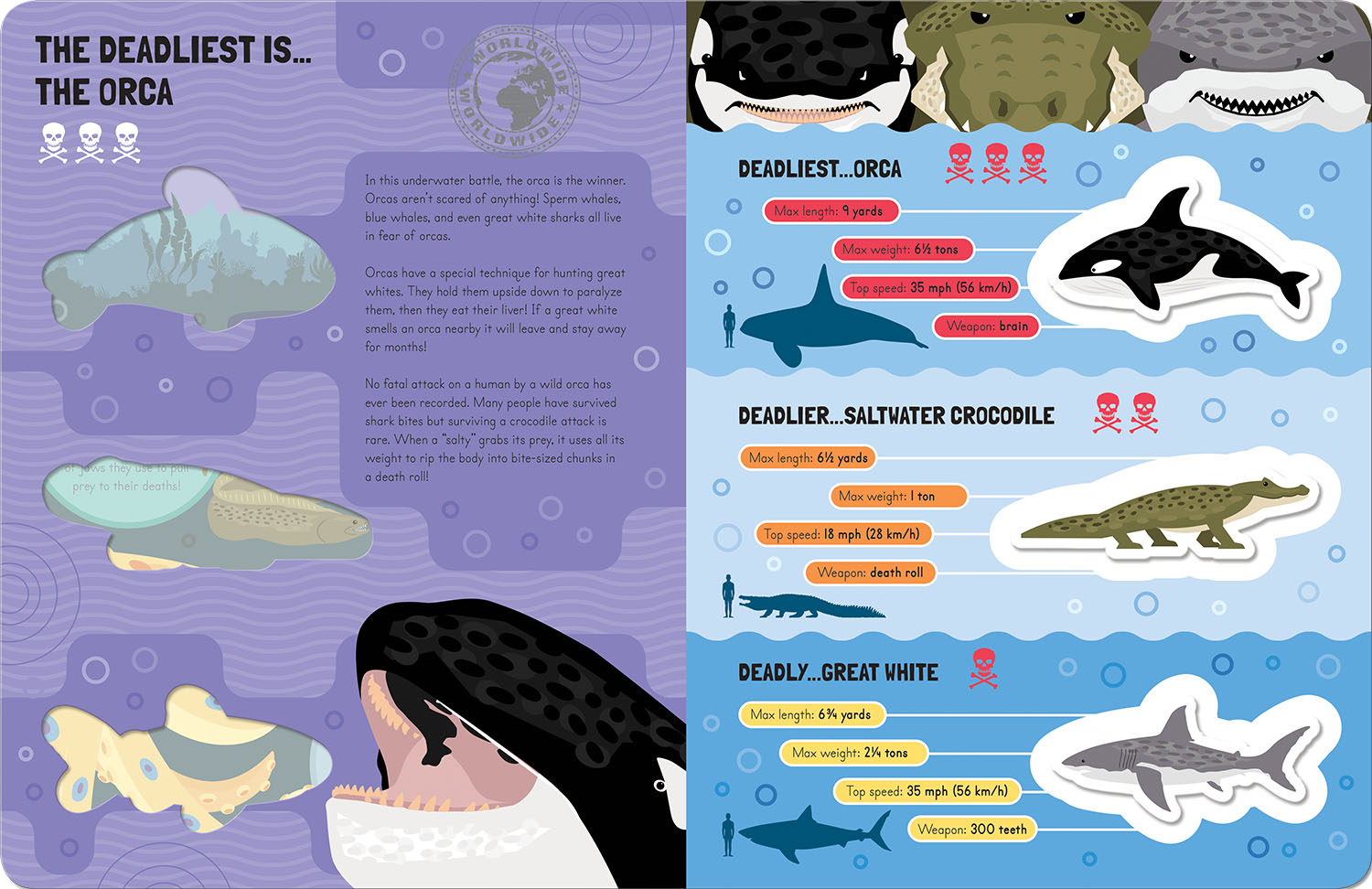 Awesome Deadly Animals
Illustrator:

Matt O'Neil

Author:

Joshua George
ISBN:

978-1-78958-882-8

Published:

01-May-2021
Age:

7 to 11

Price:

$10.99
Elevate your knowledge with 250 curious facts about some of the most deadly creatures on Earth. Do you dare to discover the deadliest of them all?
From ocean predators, savannah giants, and more, this unique Elevate book features raised pictures and ranking reveals to encourage curiosity and exploration of some of the most deadly creatures on Earth. From tiny toxic octopuses and fearsome great white sharks to venomous puff adder snakes and ferocious lions, this book is packed with 250 facts to discover and learn as you challenge yourself to guess which creatures are deadly, which are deadlier, and which creatures are the deadliest!
Buy online
Unique Selling Points
Raised images and bite-size facts bring amazing animals to life!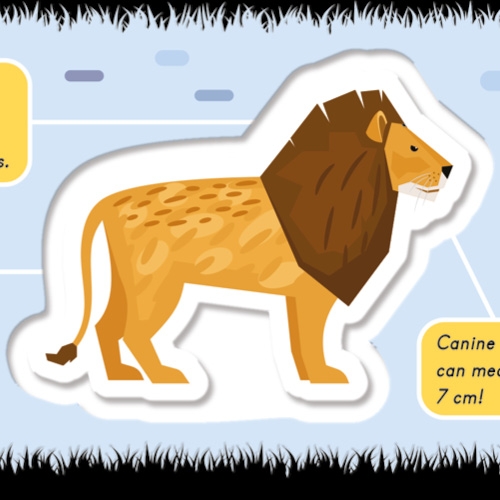 Create animal experts and discover the biggest, fiercest and weirdest animal facts and many, many more in this exciting educational series.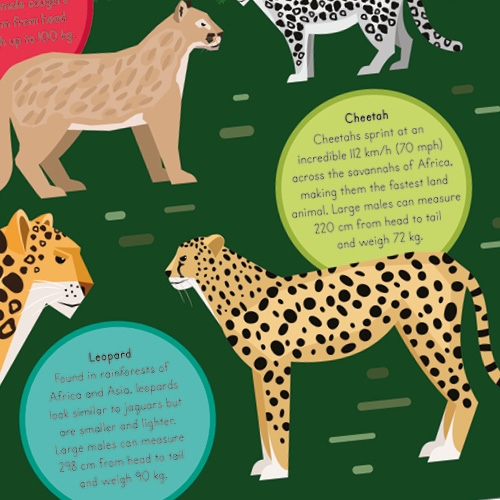 Author: Joshua George
Joshua George is an experienced author of both fiction and non-fiction for children. His books have been published under various pen names in over 20 countries and have sold over one million copies worldwide. Joshua's picture book 'Roar! went the Lion' was selected for the 2017 Bookstart Corner library pack.
Illustrator: Matt O'Neil
Matt is a children's book illustrator and designer from Suffolk. Matt has always worked in children's publishing, creating fun and educational books for children of all ages.