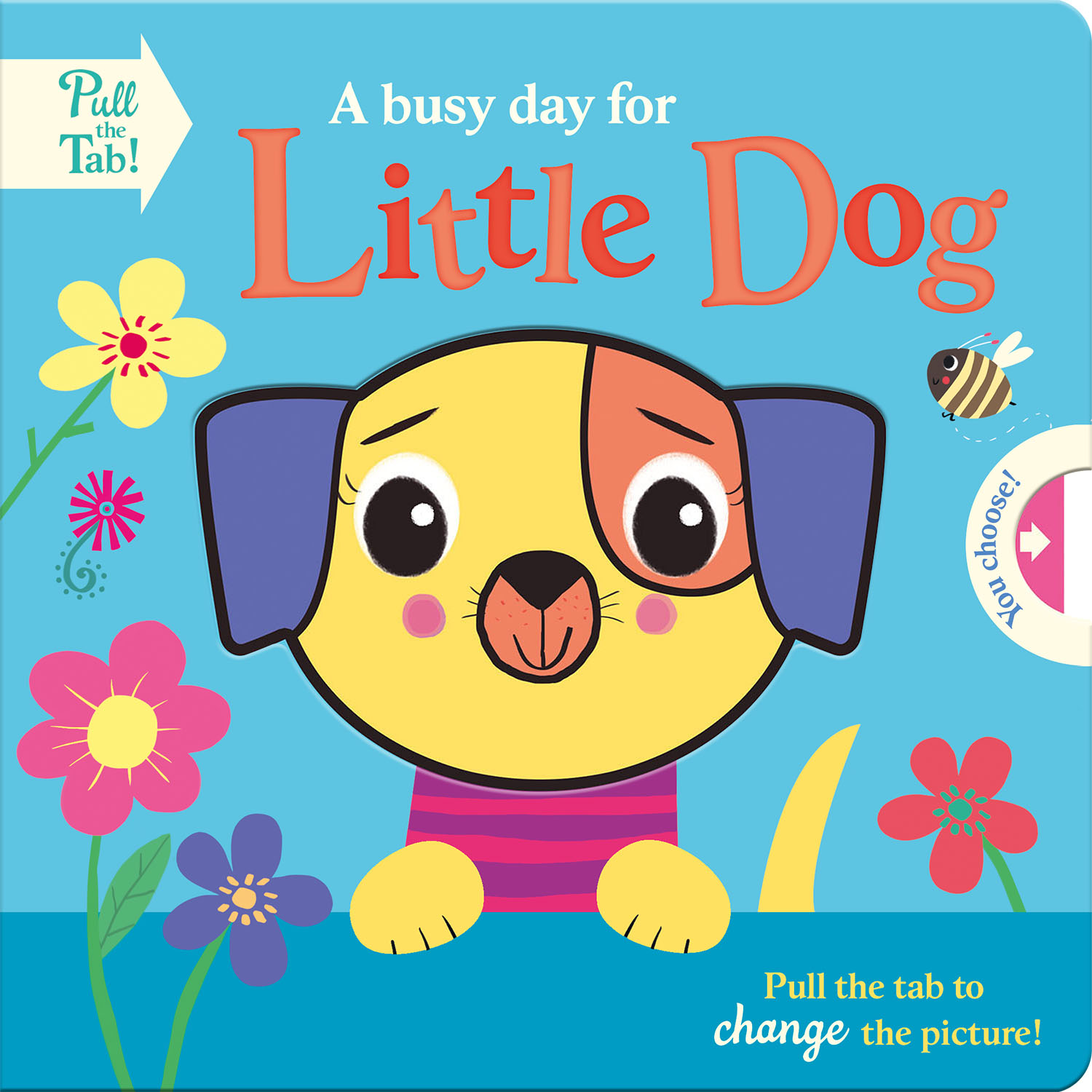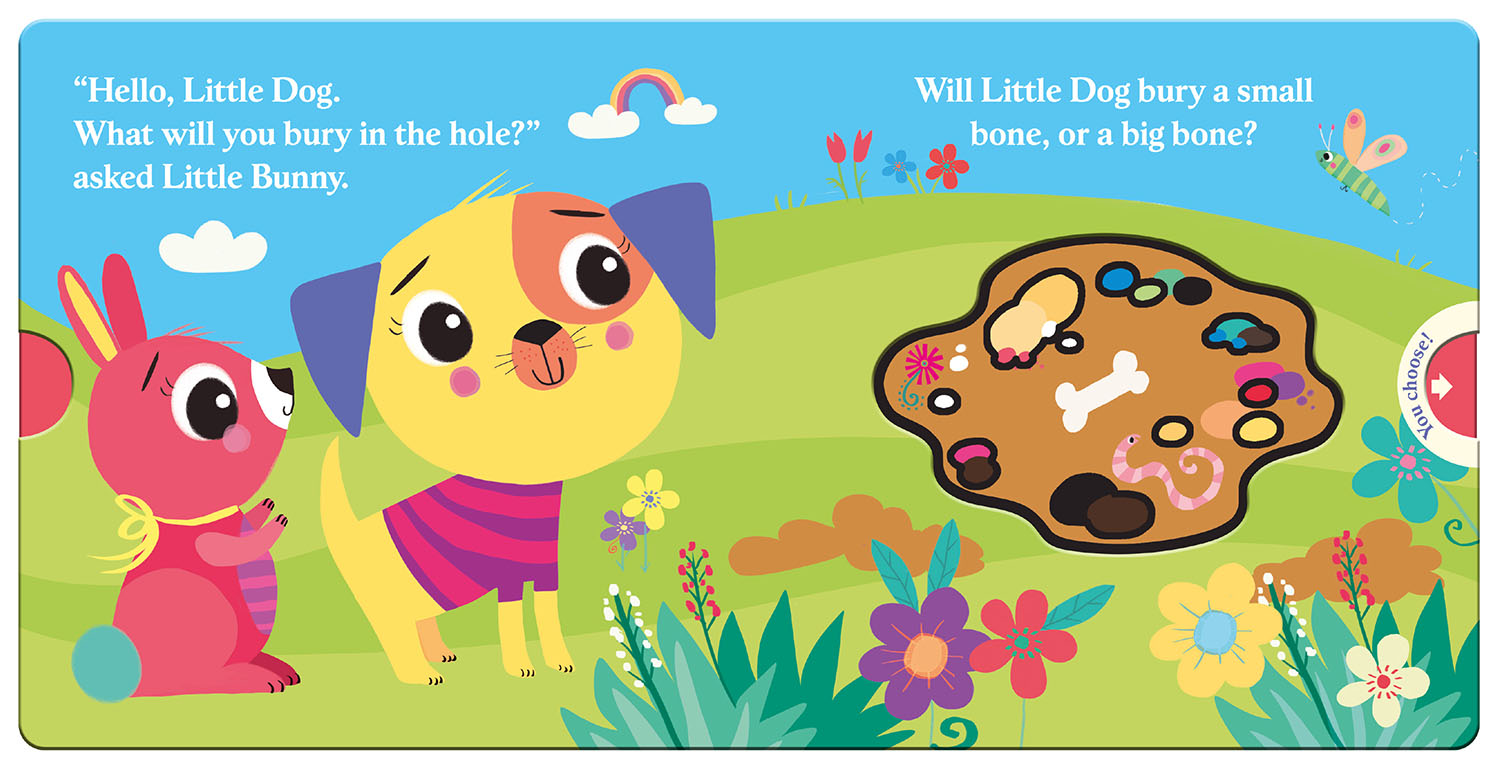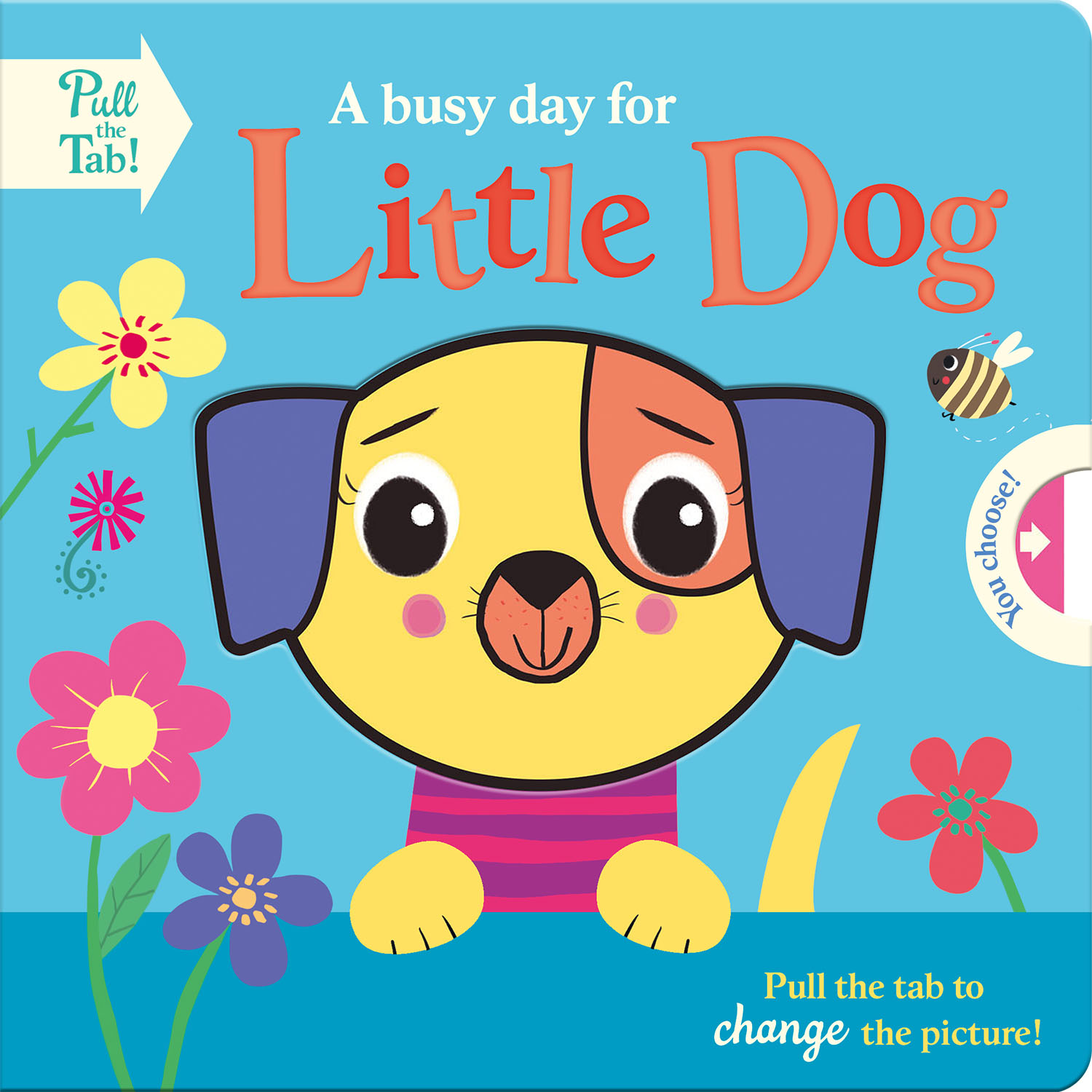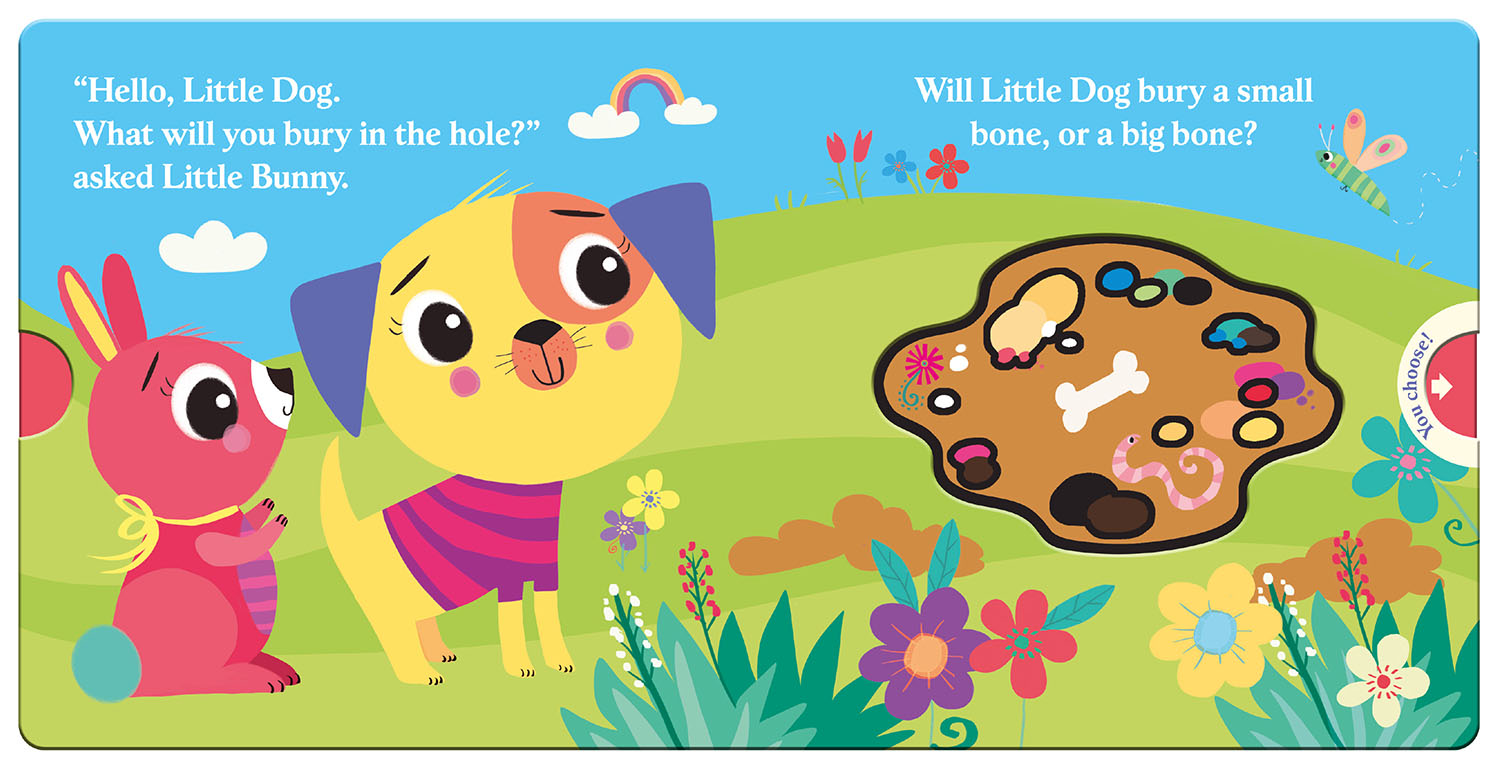 A busy day for Little Dog
Illustrator:

Katie Saunders

Author:

Holly Hall
ISBN:

978-1-78958-522-3

Published:

01-Aug-2021
Help Little Dog on his busy day in this choose-the-story book, where pictures magically change as you push and pull the tabs to decide what happens next.
Join in with Little Dog's story and choose what happens on each page by pulling the tab and watching each acetate picture transform to change the colour or reveal hidden surprises. Choose if Little Dog will bury a big or a little bone, which ball he will play with, what Little Dog sees at the beach and more.
This is a fun novelty story book that's full of imaginative reading fun, with simple words and questions to encourage interactive play. The chunky pages are perfect for little hands to turn, and the five card tabs can be pulled out and pushed back easily to change each picture.
Buy online
Unique Selling Points
Promotes hand-eye coordination, decision-making and reading comprehension.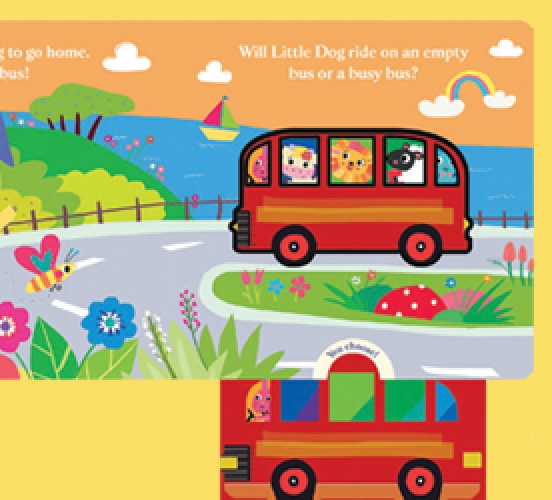 The playful story and simple questions on each page makes first reading fun!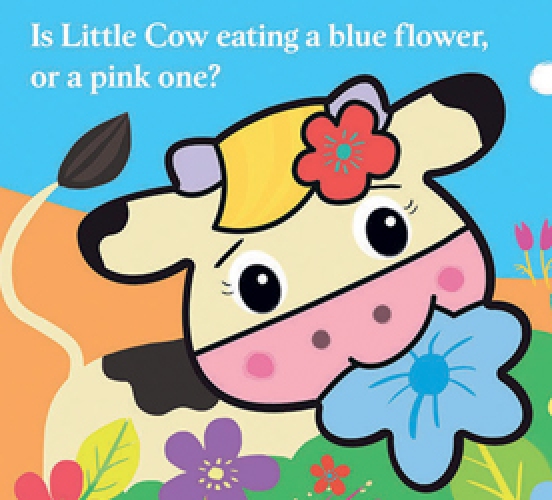 Author: Holly Hall
Holly Hall is a children's book author from London. Every day Holly goes for a walk to inspire new stories and book ideas. Holly particularly likes writing and working on books that inspire a child's love of reading through imaginative play.
Illustrator: Katie Saunders
Katie Saunders knew she wanted to be an illustrator when she had a picture published in Twinkie Magazine at the age of five. Katie worked as a teacher before becoming a full-time illustrator. She enjoys working with bright colours and experimenting with textures to create cute characters that children will love. Katie's distinctive Toddler Time books, featuring lovable twins, Amy and Archie, have sold over one million copies worldwide.