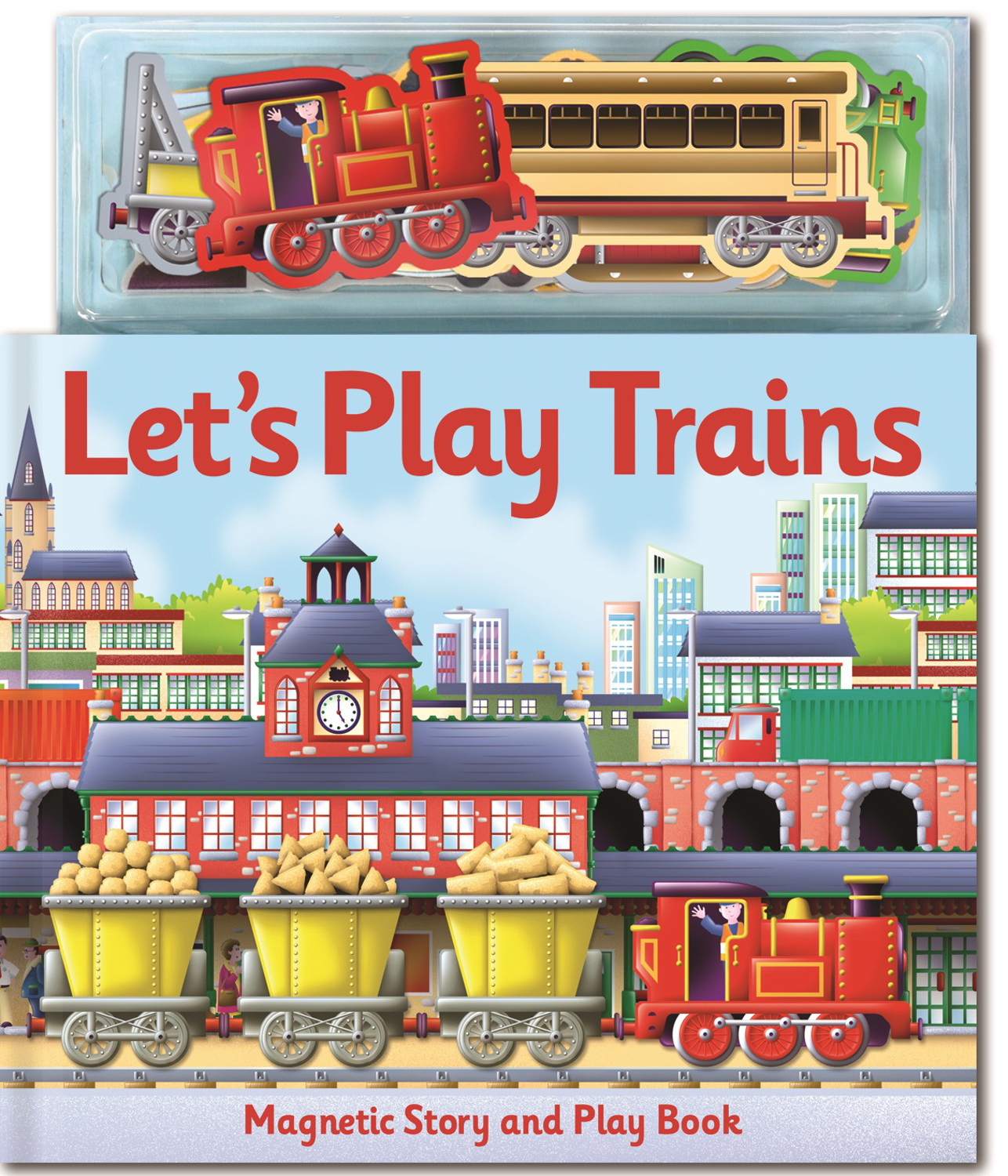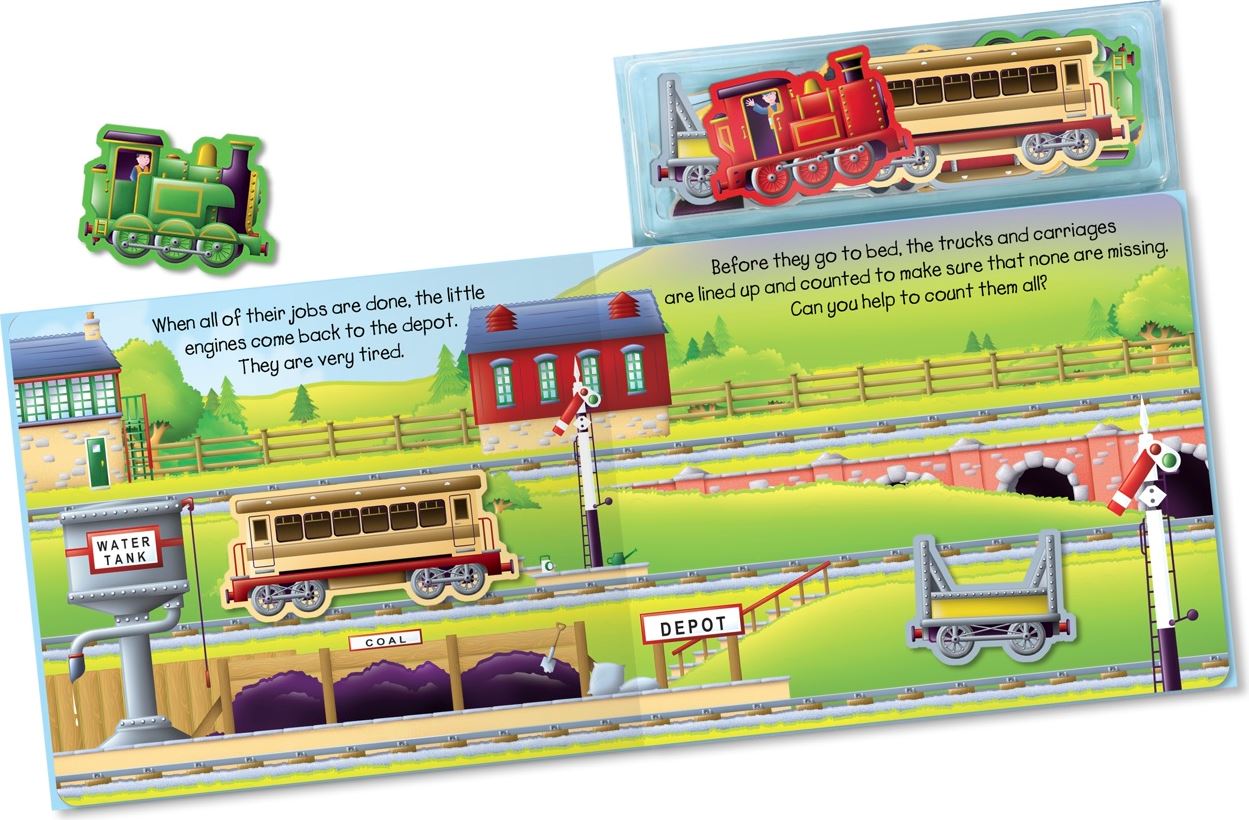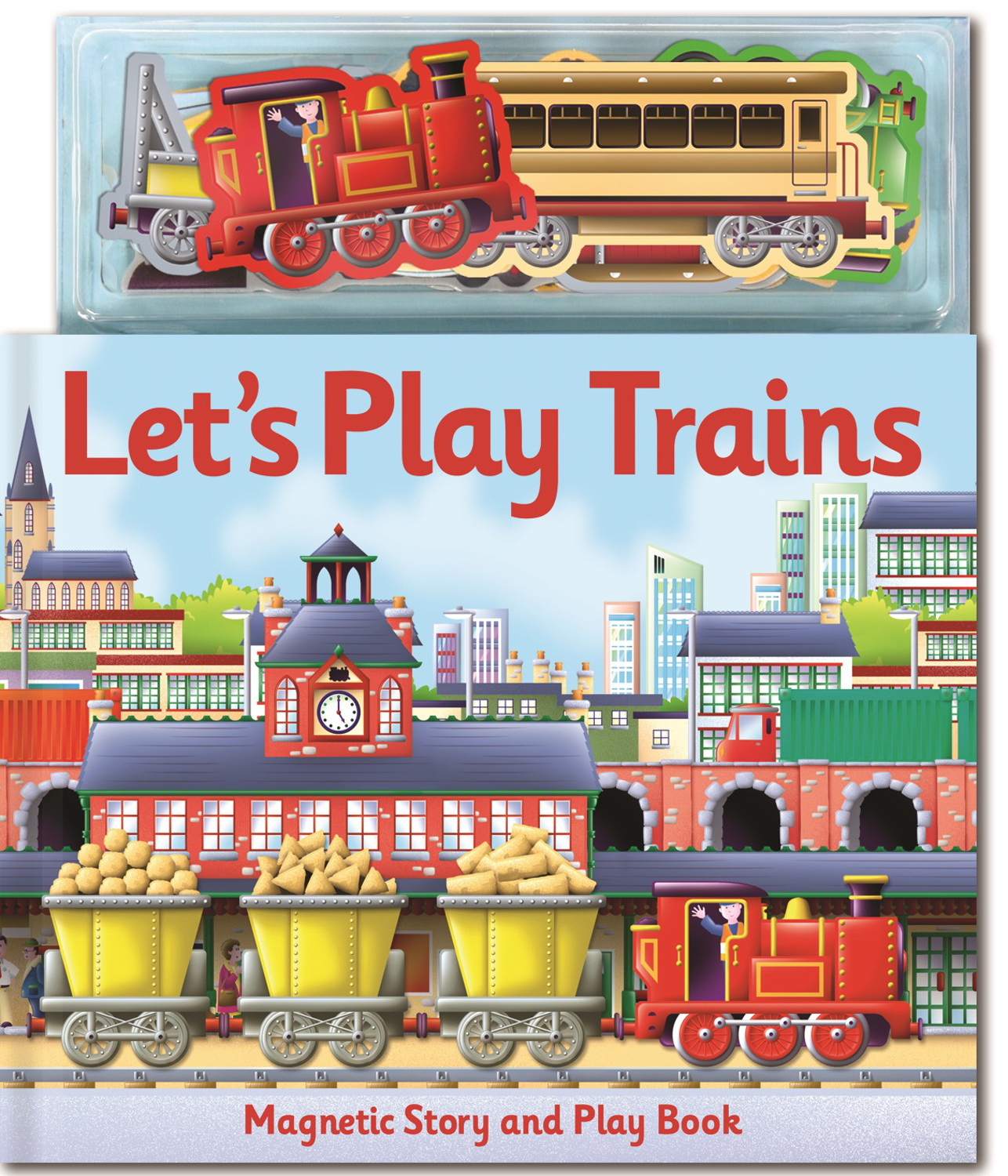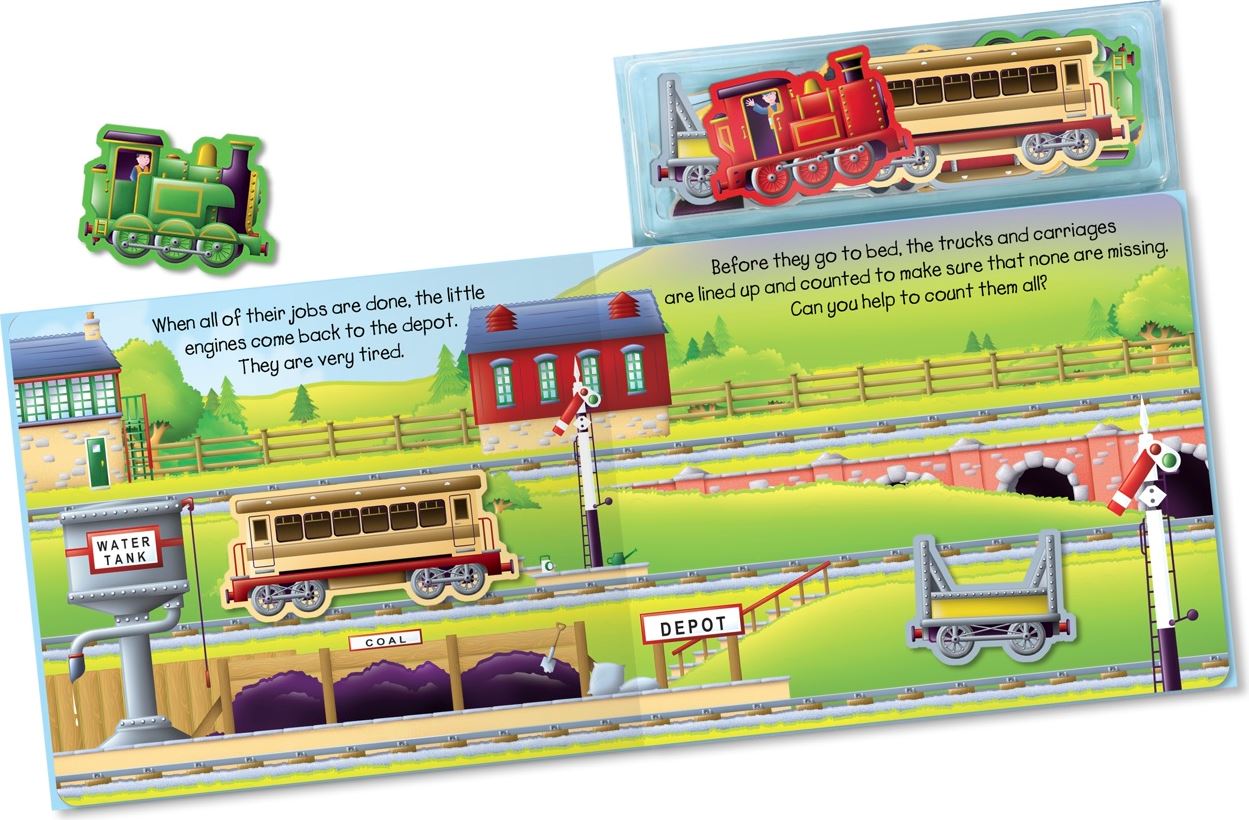 Magnetic Let's Play Trains
Illustrator:

Paul Dronsfield

Author:

Alfie Clover
ISBN:

978-1-84956-112-9

Published:

01-Mar-2010
Choo, choo! Let's play trains with this magnetic novelty book that's perfect for children aged 3+.
From the train station and quarry to the beach and other destinations, children can place the engines, load the cargo and prepare the carriages for interactive fun based on the best-selling train theme.
Let's Play Trains will help to develop your child's fine motor skills and hand-eye coordination. When play is over, the magnetic play pieces can be neatly stored in the integral compartment, ready for play the next time.
Buy online
Unique Selling Points
Magnetic books enhance hand-eye coordination skills.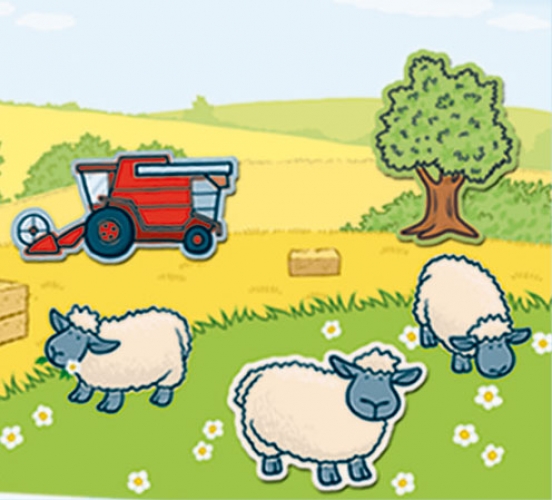 Over 5 million magnetic books in print!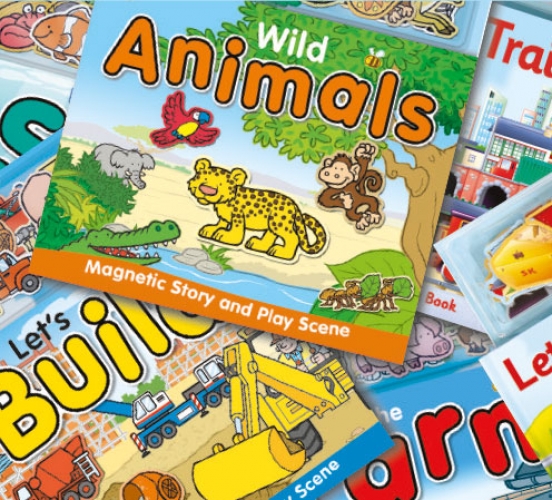 Author: Alfie Clover
Scottish author and illustrator, Alfie Clover, was born and brought up in Edinburgh. His first storybook, Let's Play Diggers, has sold over 70,000 copies worldwide. Alfie enjoys a spot of golf at the weekends and taking a trip out of the city to the Highlands. During the week, he works at the local library where he is inspired by the books to continue his writing.
Illustrator: Paul Dronsfield
Paul Dronsfield is a graphic designer, illustrator and fine artist with over 30 years experience within the packaging and publishing industries. Starting out as a designer at a packaging design company, he was also a senior designer at a children's book publishers and a studio manager at a major UK toy manufacturer. For the last 15 years he has worked as a freelance designer and illustrator, focusing on bright, bold and colourful designs.