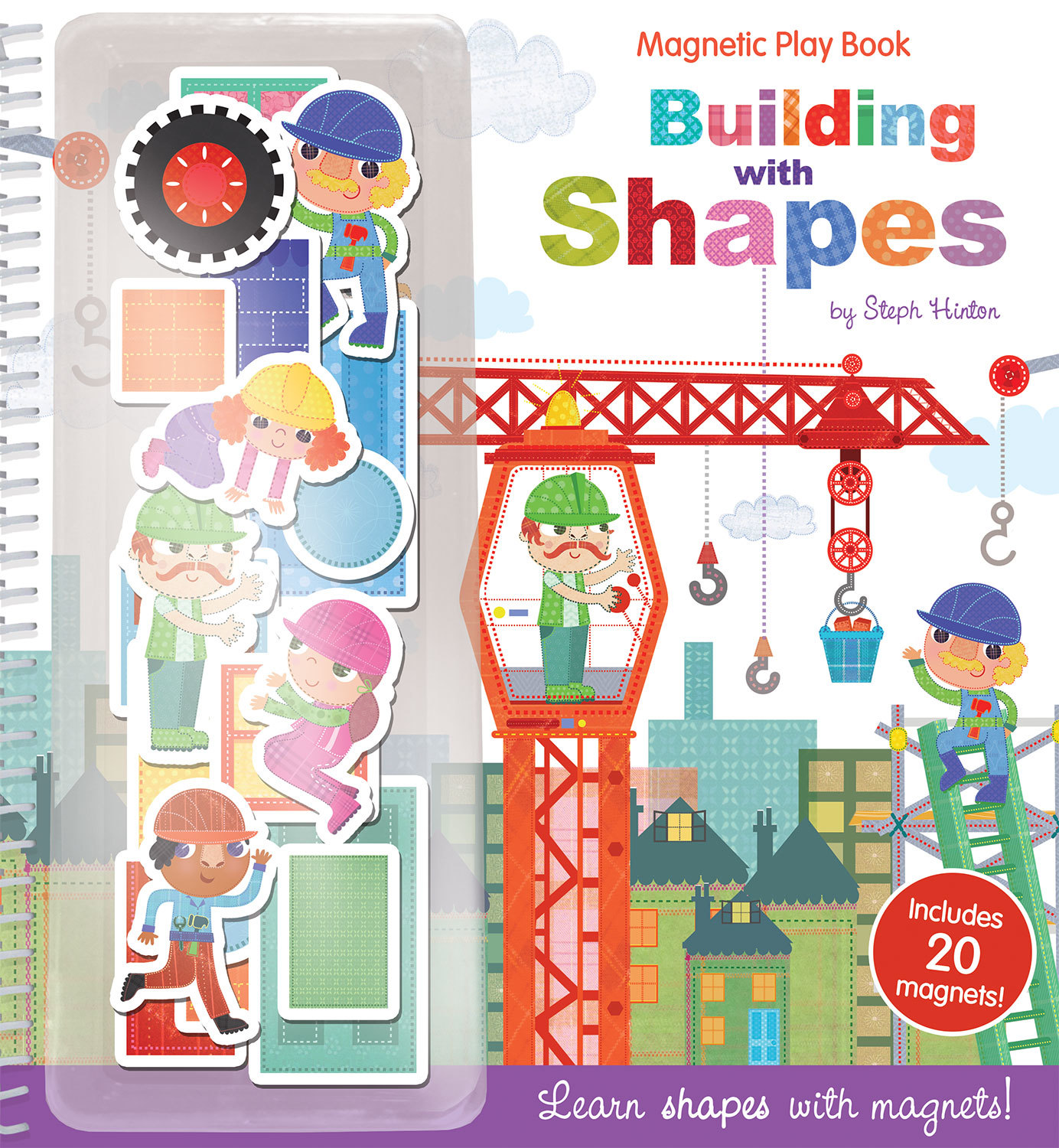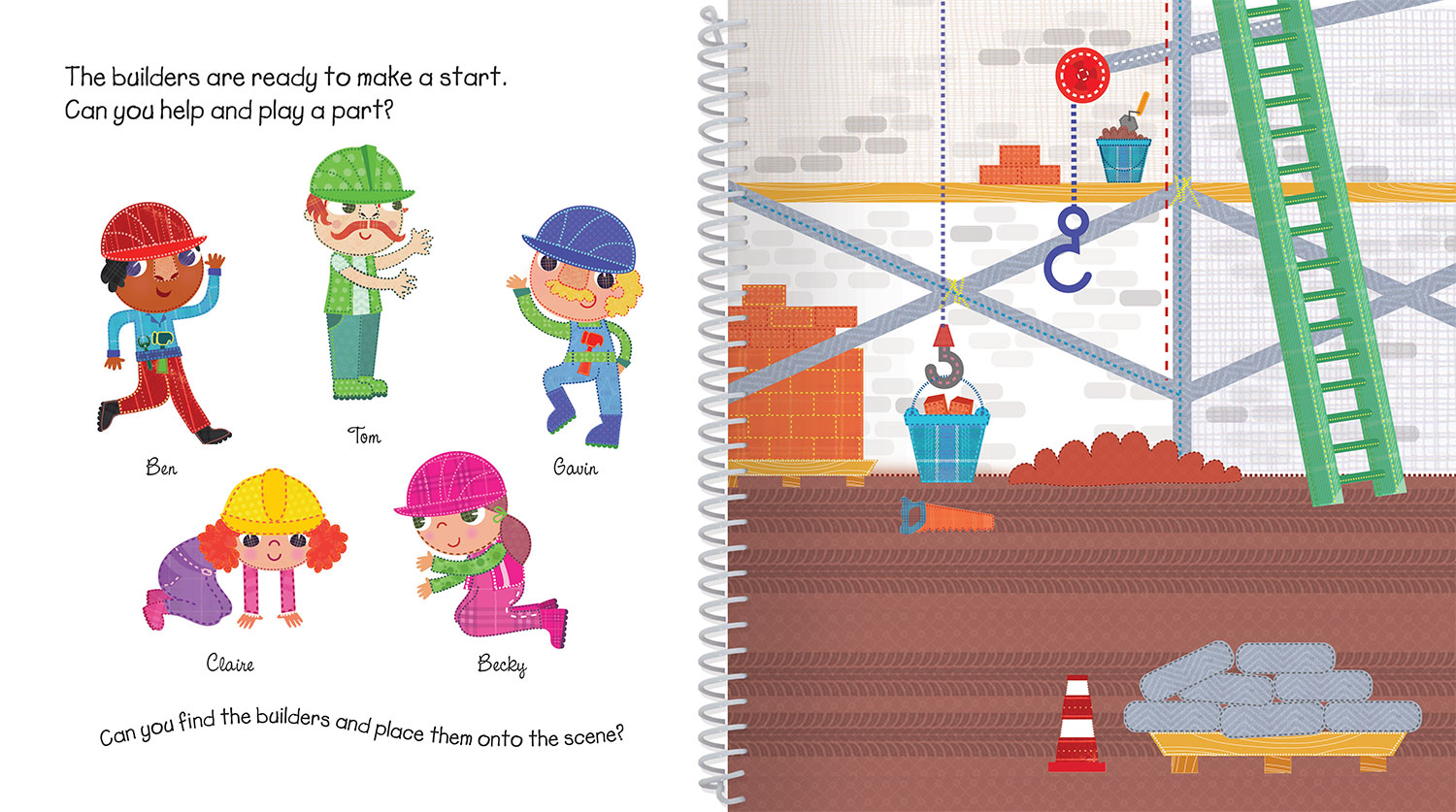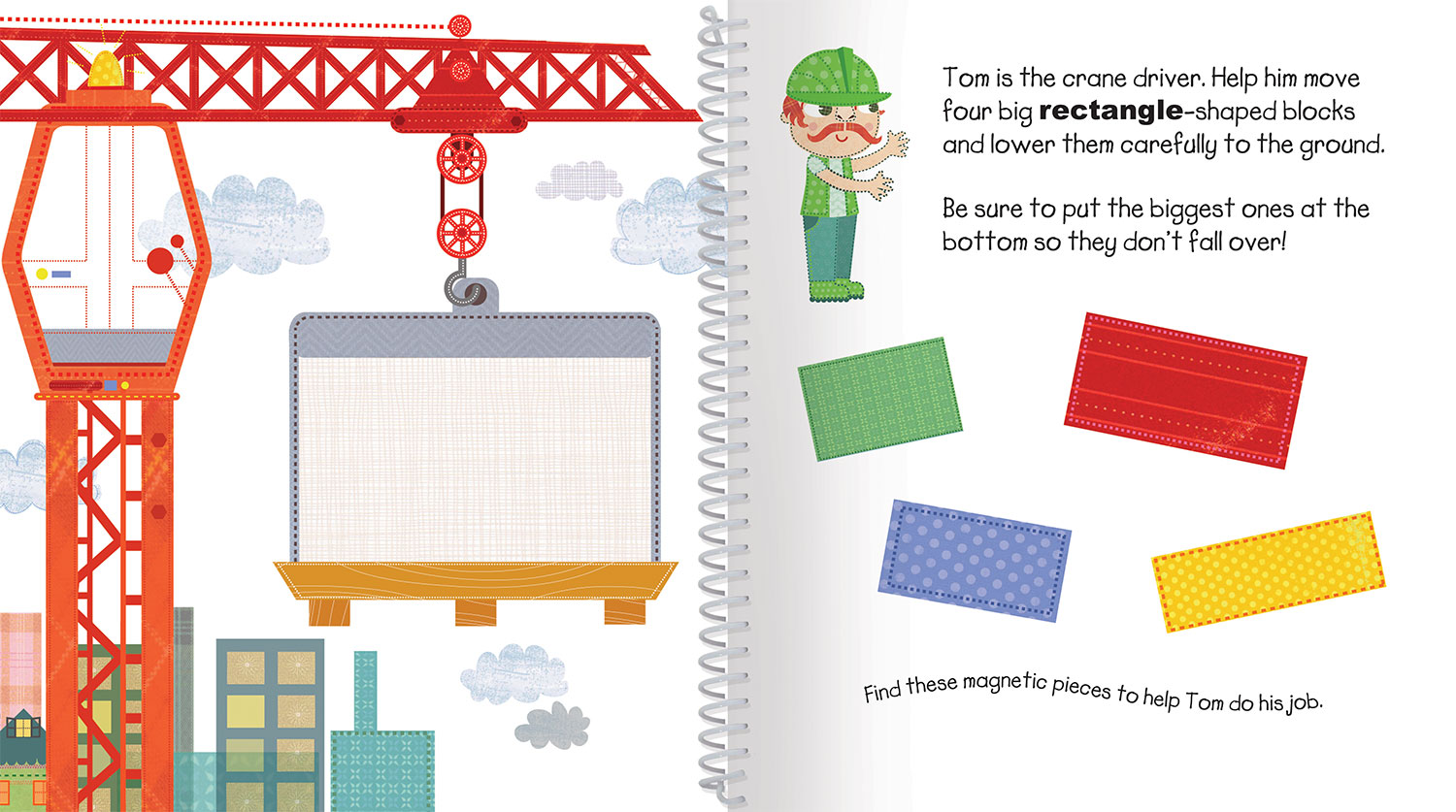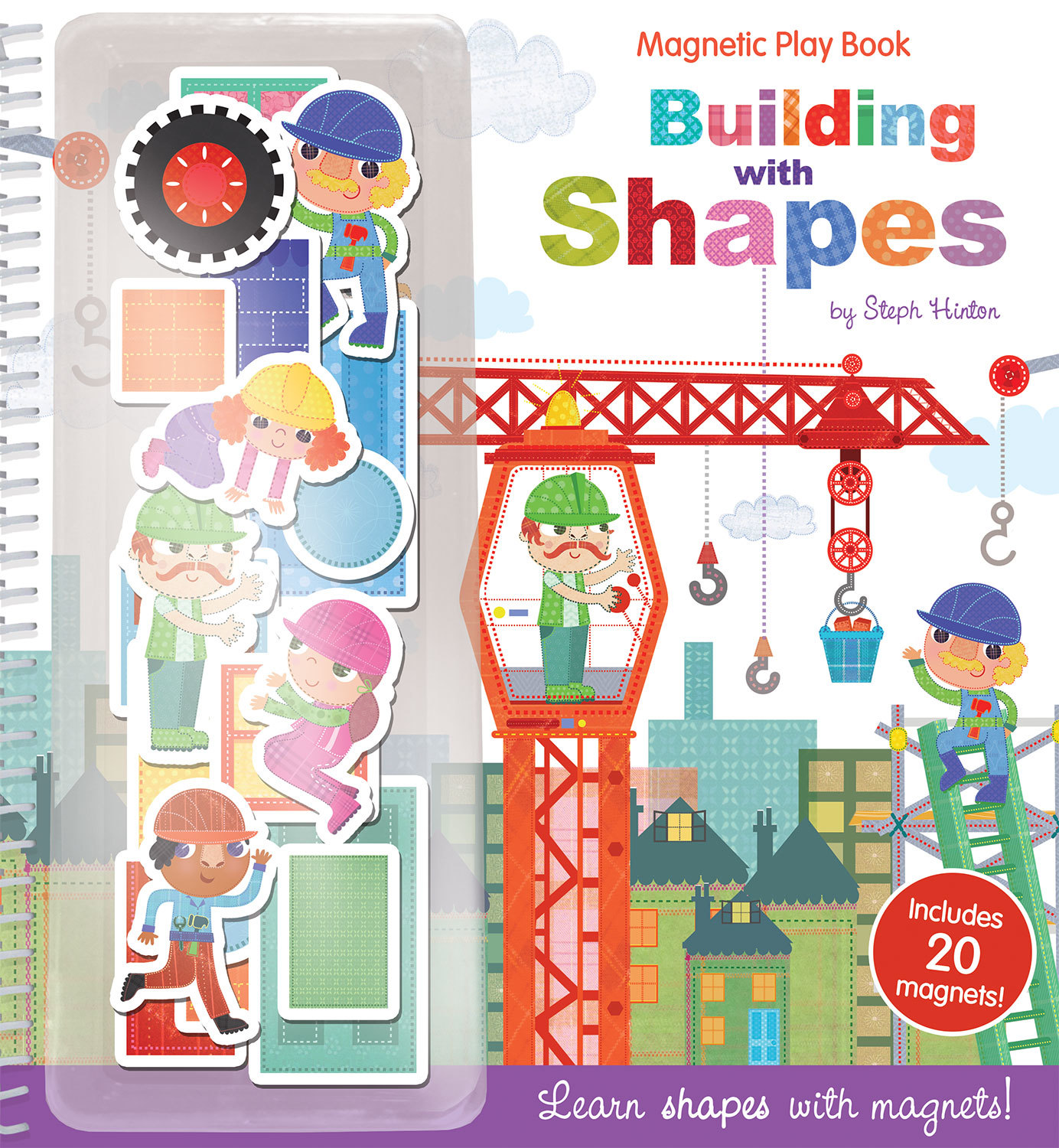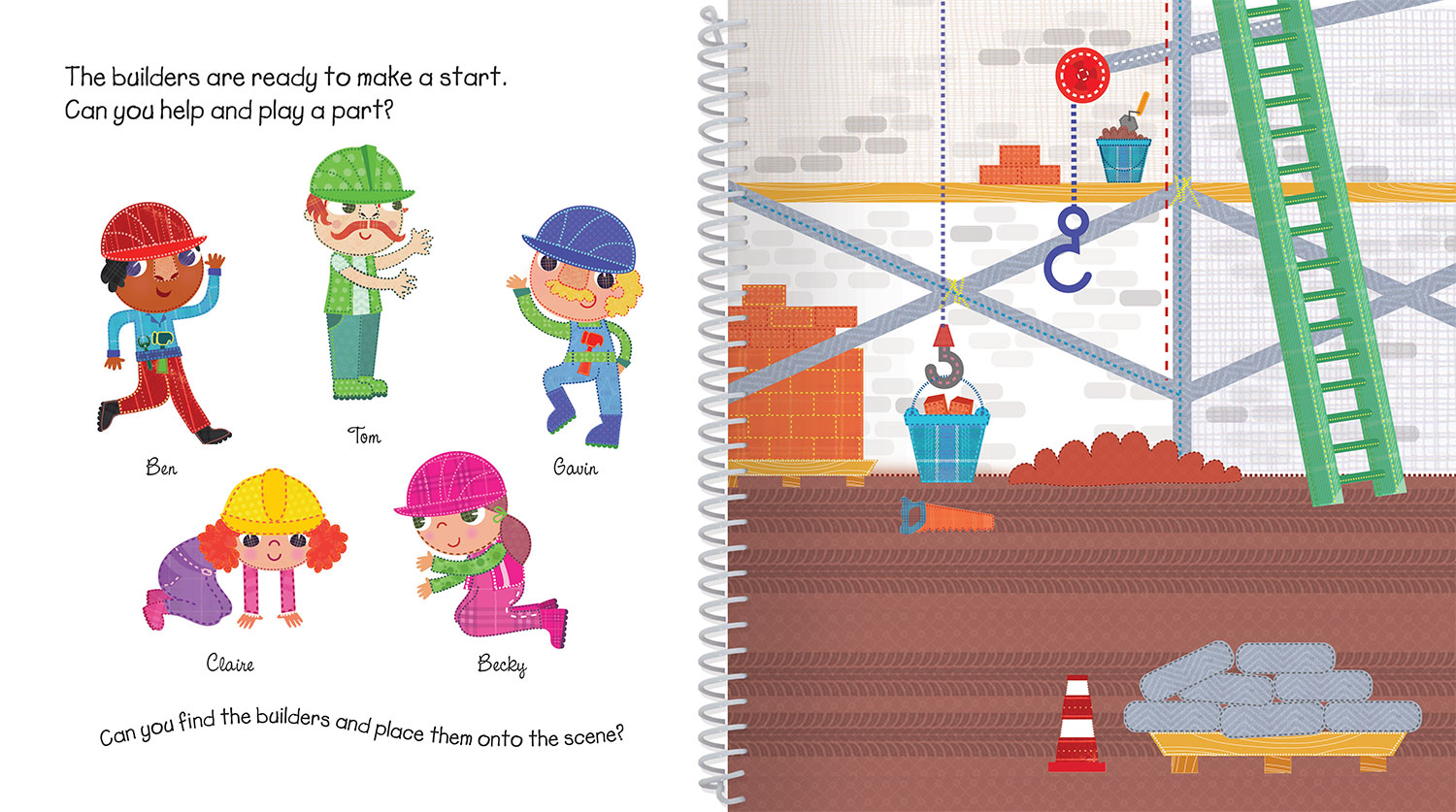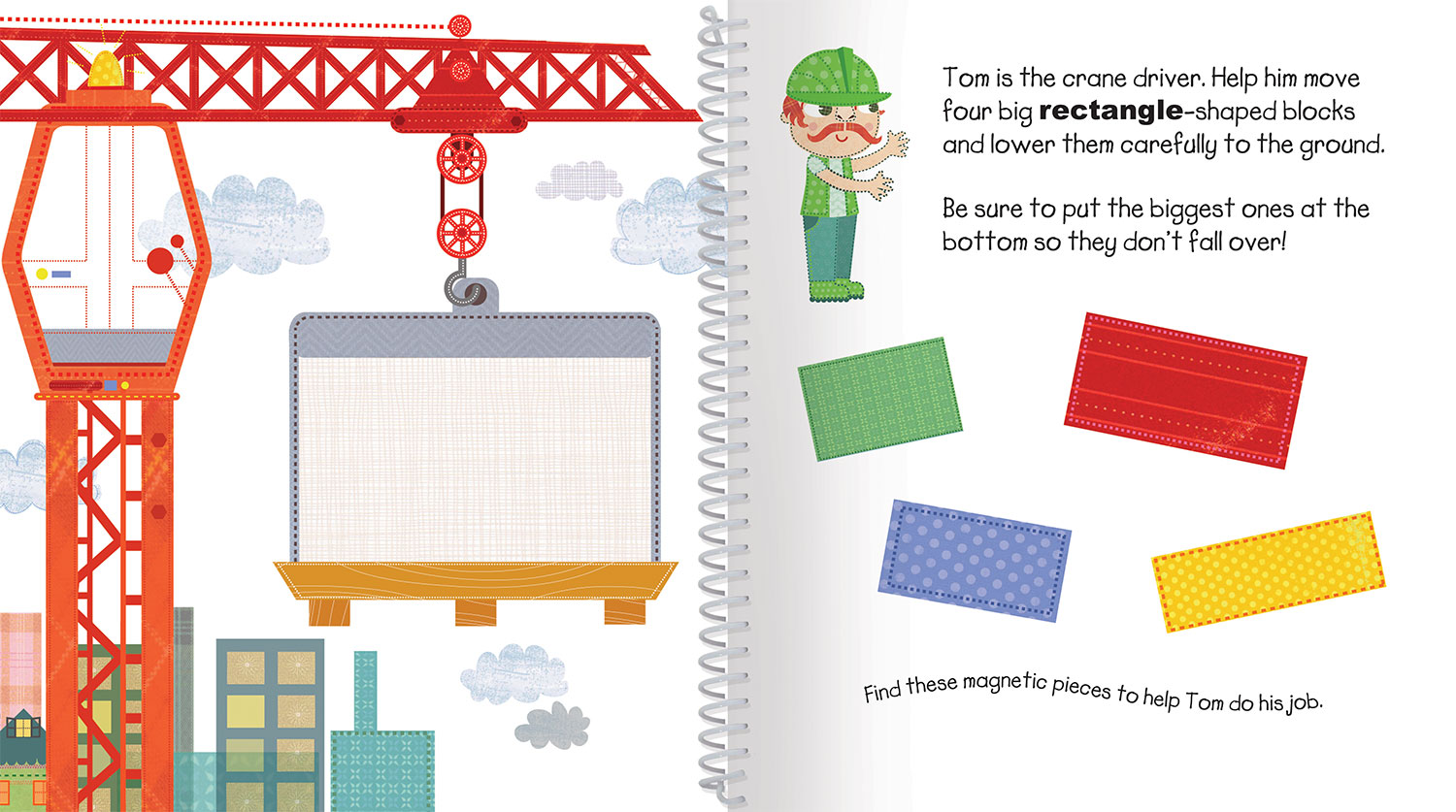 Building with Shapes
Illustrator:

Steph Hinton

Author:

Joshua George
Building with Shapes is a preschool novelty book that features magnetic pages and 20 magnetic play pieces.
Illustrated by Steph Hinton, the vibrant patchwork artwork will inspire boys and girls aged 3+ to complete the fun shapes activities again and again.
Building with Shapes supports early years learning objectives and includes a compartment so the magnetic play pieces can be safely stored when the book is not in use.
Unique Selling Points
Early learning brought to life through striking patchwork illustration.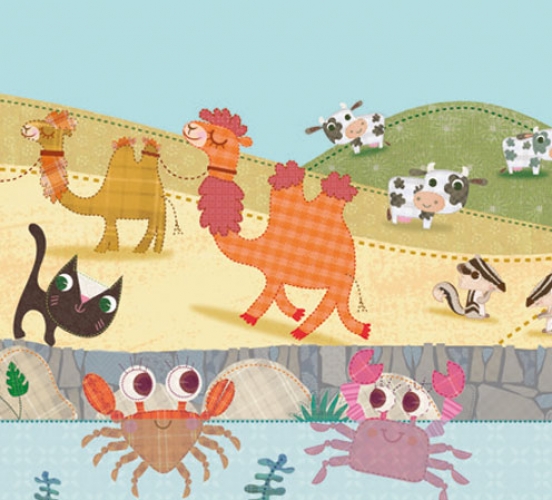 Titles help to develop key early learning and fine motor skills.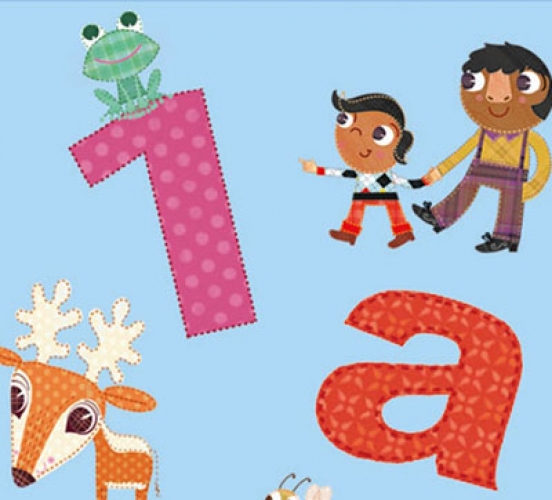 Author: Joshua George
Joshua George is an experienced author of both fiction and non-fiction for children. His books have been published under various pen names in over 20 countries and have sold over one million copies worldwide. Joshua's picture book 'Roar! went the Lion' was selected for the 2017 Bookstart Corner library pack.
Illustrator: Steph Hinton
After completing a BA (Hons) Degree in illustration, Steph has worked as a greetings card and character designer for the past nine years. Now branching out into books, Steph has worked closely with Imagine That to develop a range of exclusive artwork.