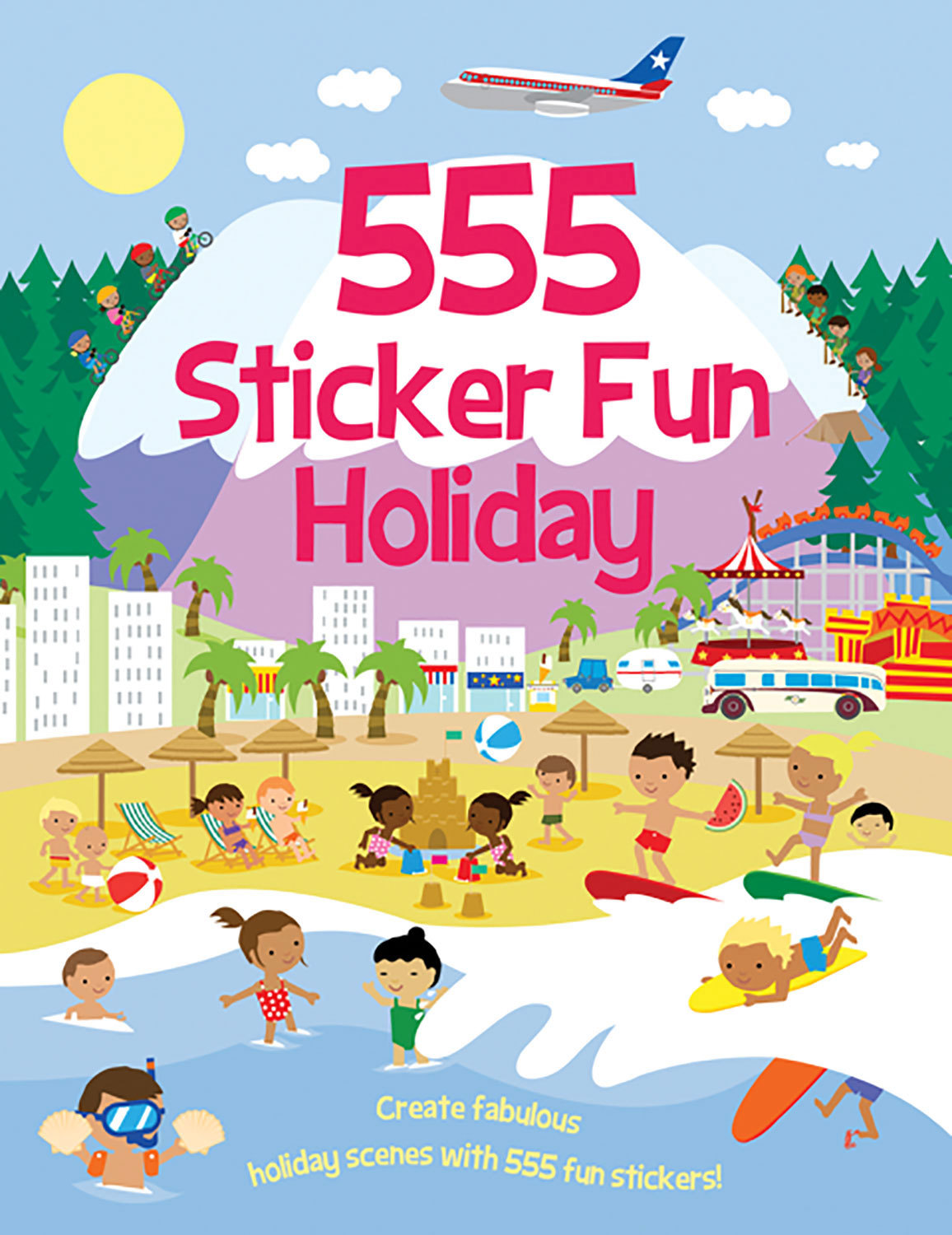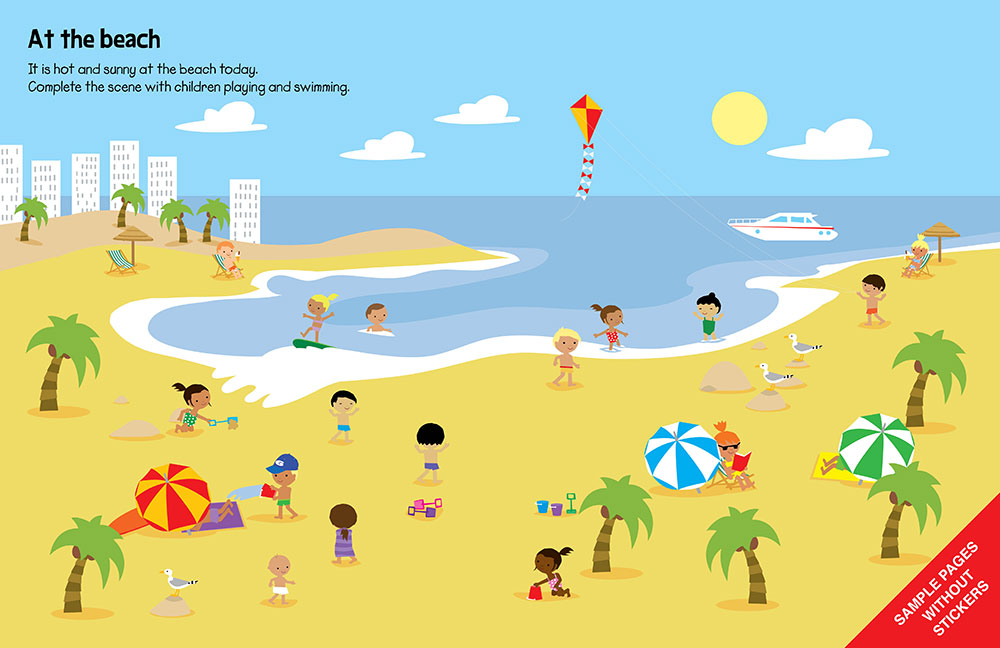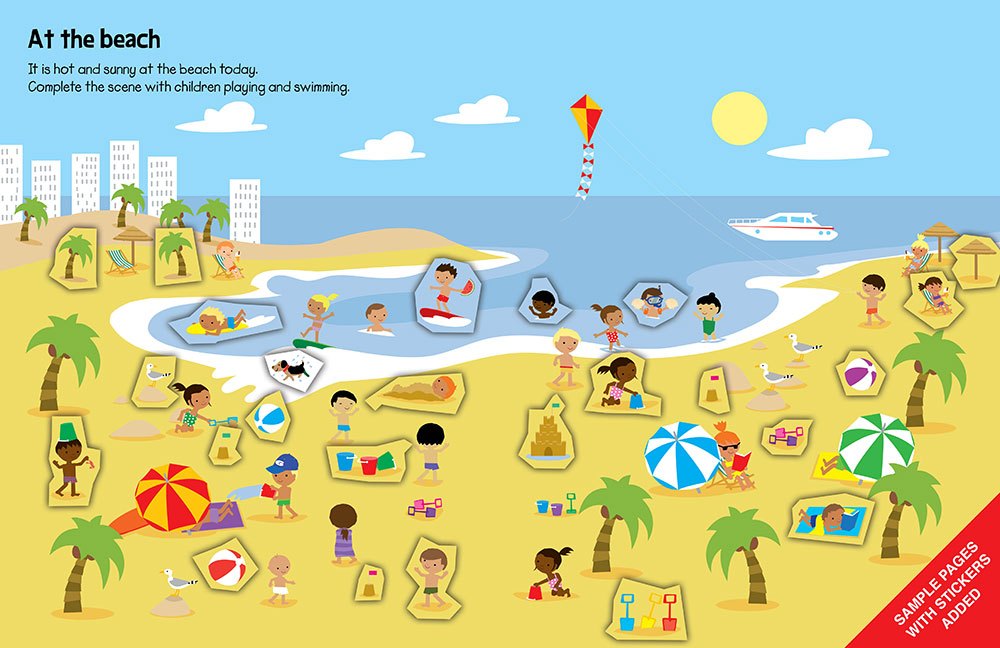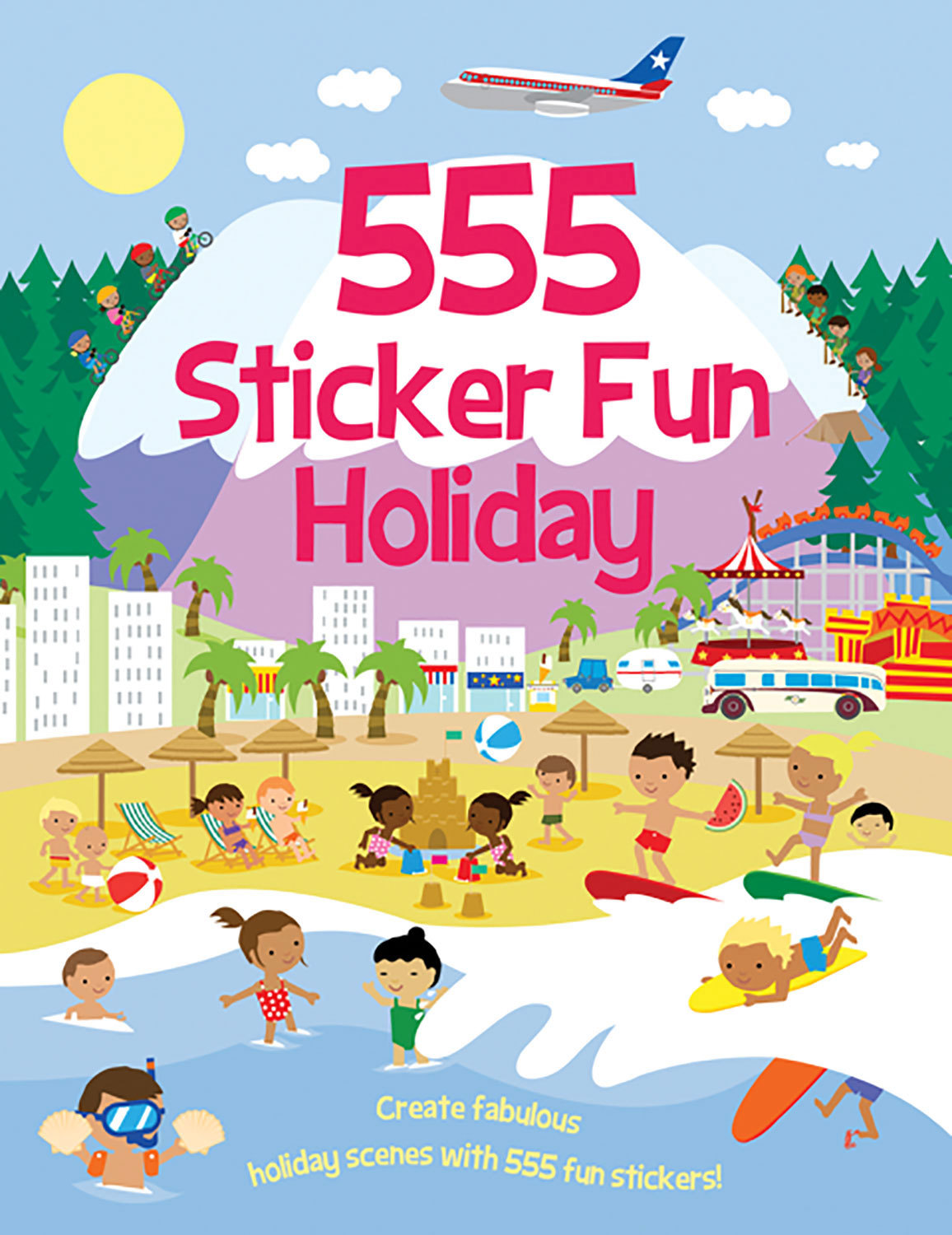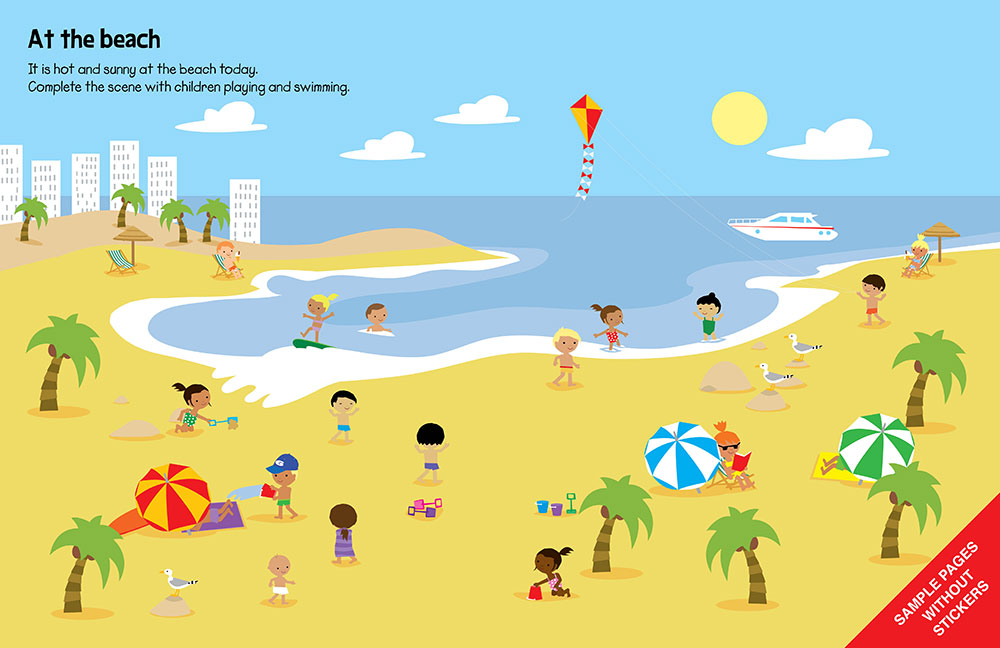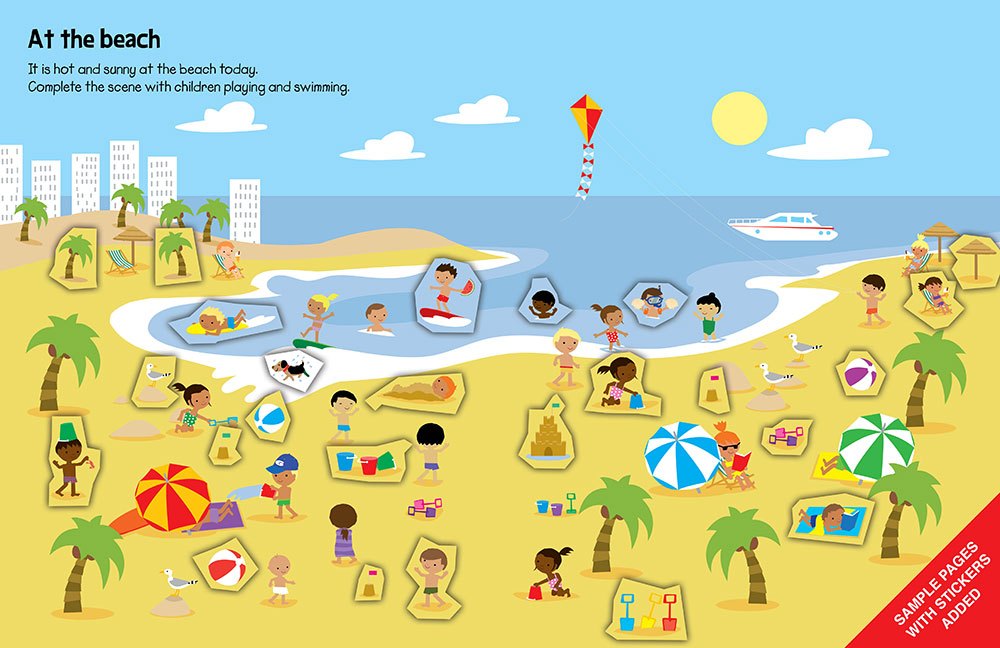 555 Sticker Fun Holiday
Illustrator:

Dan Crisp

Author:

Susan Mayes
ISBN:

978-1-78244-092-5

Published:

10-May-2013
Create amazing holiday scenes with this awesome sticker activity book for boys and girls age 5+.
Written by Susan Mayes and illustrated by Dan Crisp, 555 Sticker Fun Holiday features fun, bite-sized text which sets the stage for each illustrated holiday scene. From a busy airport, summer fun at the beach and going camping to taking the ferry, winter skiing and sightseeing tours, readers can complete the colourful holiday scenes using the hundreds of fun stickers that are included.
A perfect activity book to give to a child for holiday-themed sticker fun.
Buy online
Unique Selling Points
24 action-packed scenes and over 500 stickers in each book!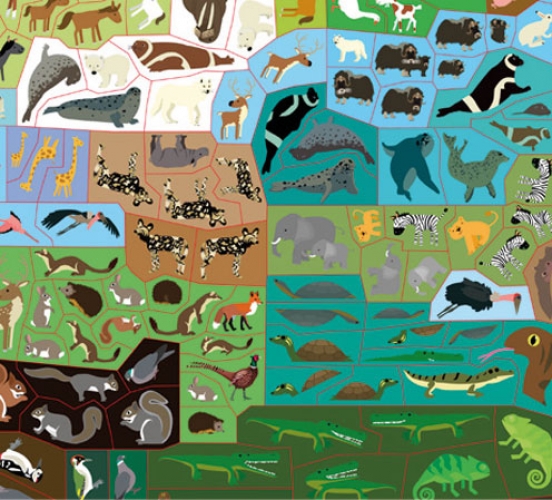 Over one million 555 titles sold worldwide!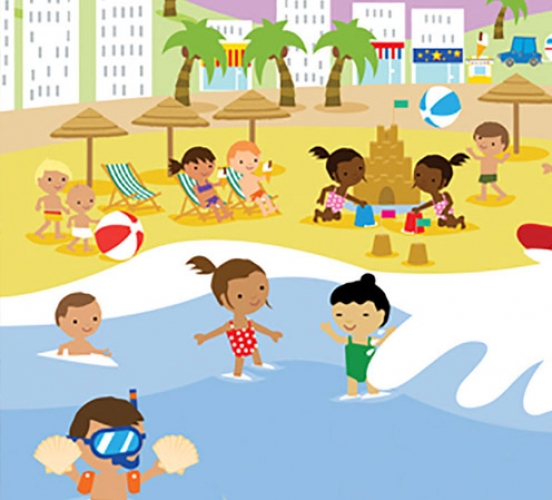 Author: Susan Mayes
Susan Mayes graduated from Leeds University, UK, with a degree in Creative Arts, studying art and literature. She began her writing career as an author of children's non-fiction, later spreading her literary wings to write children's picture storybooks, as well as creative early learning titles.
Illustrator: Dan Crisp
Dan Crisp lives in West Yorkshire, UK, with his wife Isabel and their children, Tom, Matilda and Caleb. As well as enjoying writing Dan is a professional illustrator and studied illustration in Sheffield and at The North East Wales Institute. He loves illustrating and enjoys karate, the outdoors, cycling and hiking.