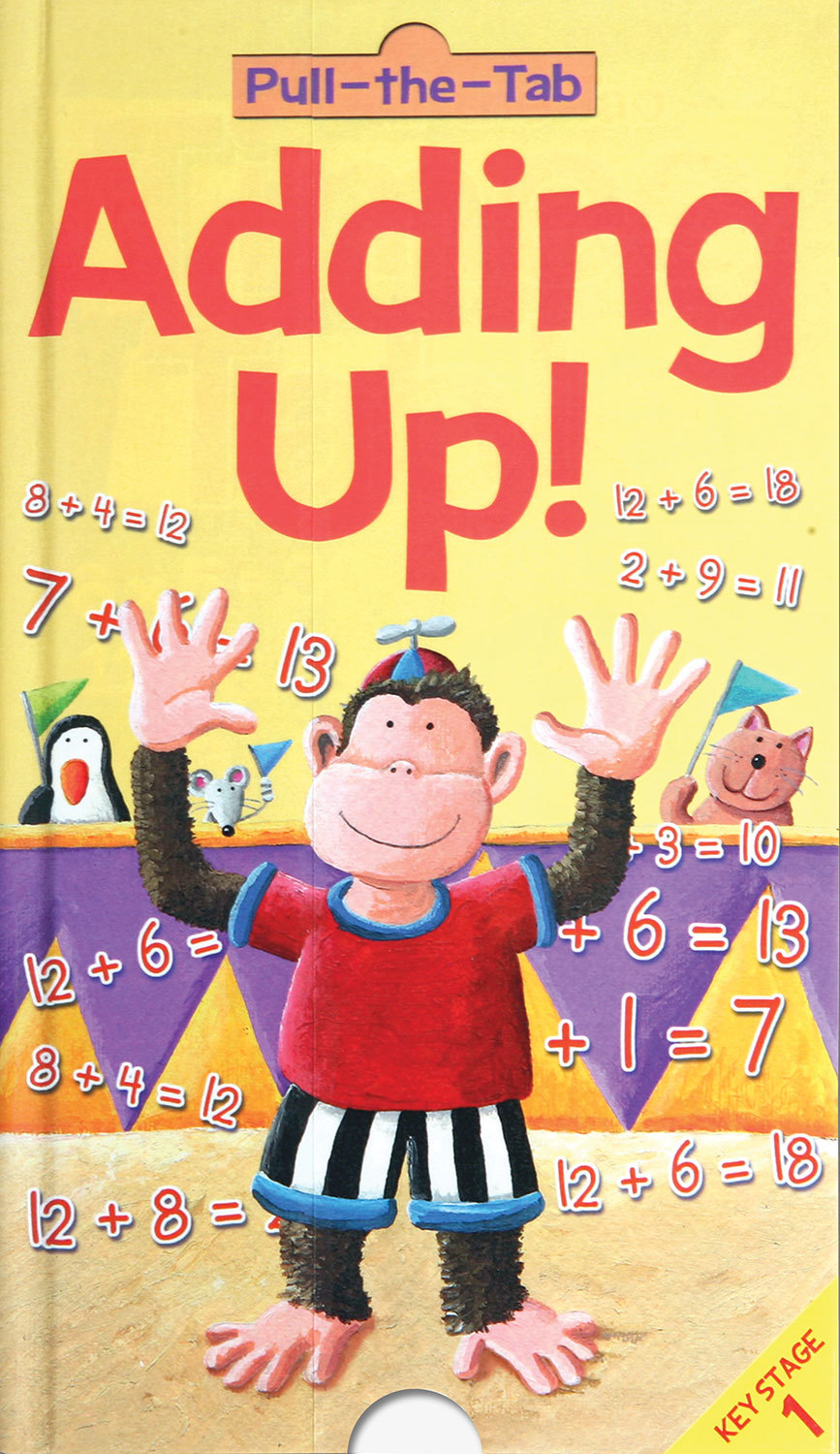 Adding Up!
Illustrator:

Barry Green

Author:

Nat Lambert
ISBN:

978-1-84956-604-9

Published:

05-Mar-2012
Pull-the-tabs to learn important maths addition skills in this hardback novelty board book that supports KS1 school learning in the home.
The answers to over 100 adding up maths questions are revealed when you pull-the-tabs, helping children to learn some fundamental maths rules and to gain number and addition confidence in no time at all.

A perfect novelty board book to promote numeracy in a light-hearted and fun way.
Buy online
Unique Selling Points
Supports school learning in the home.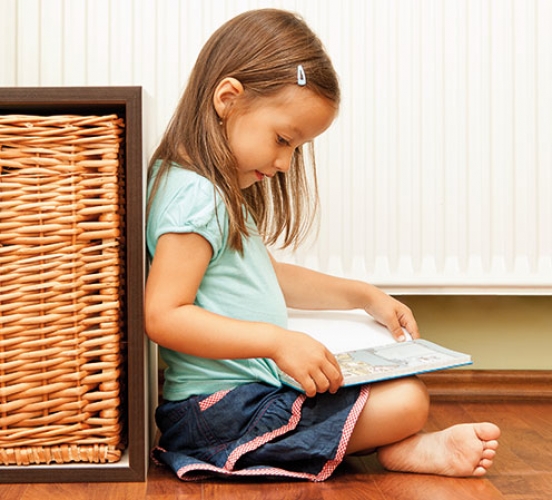 Pull the tabs to reveal the answers to over 100 questions!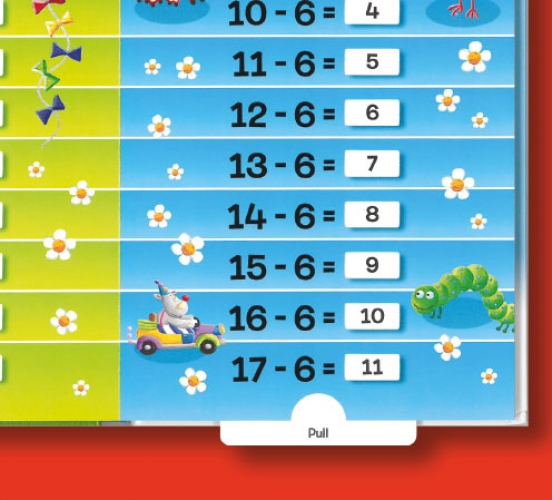 Author: Nat Lambert
Established children's author Nat Lambert has been writing children's books for the past ten years. Born and raised in London, Nat started his writing career after graduating from UCL and has penned fiction and non-fiction titles for leading publishers throughout the world, including Barnes and Noble, Hinkler, Scholastic and Imagine That Publishing.
Illustrator: Barry Green
Barry Green has illustrated children's books for over 30 years and has been published in more than 60 countries around the world. UK-based Barry is best-known for his 101 How to Draw series which has sold over 3,000,000 copies worldwide.