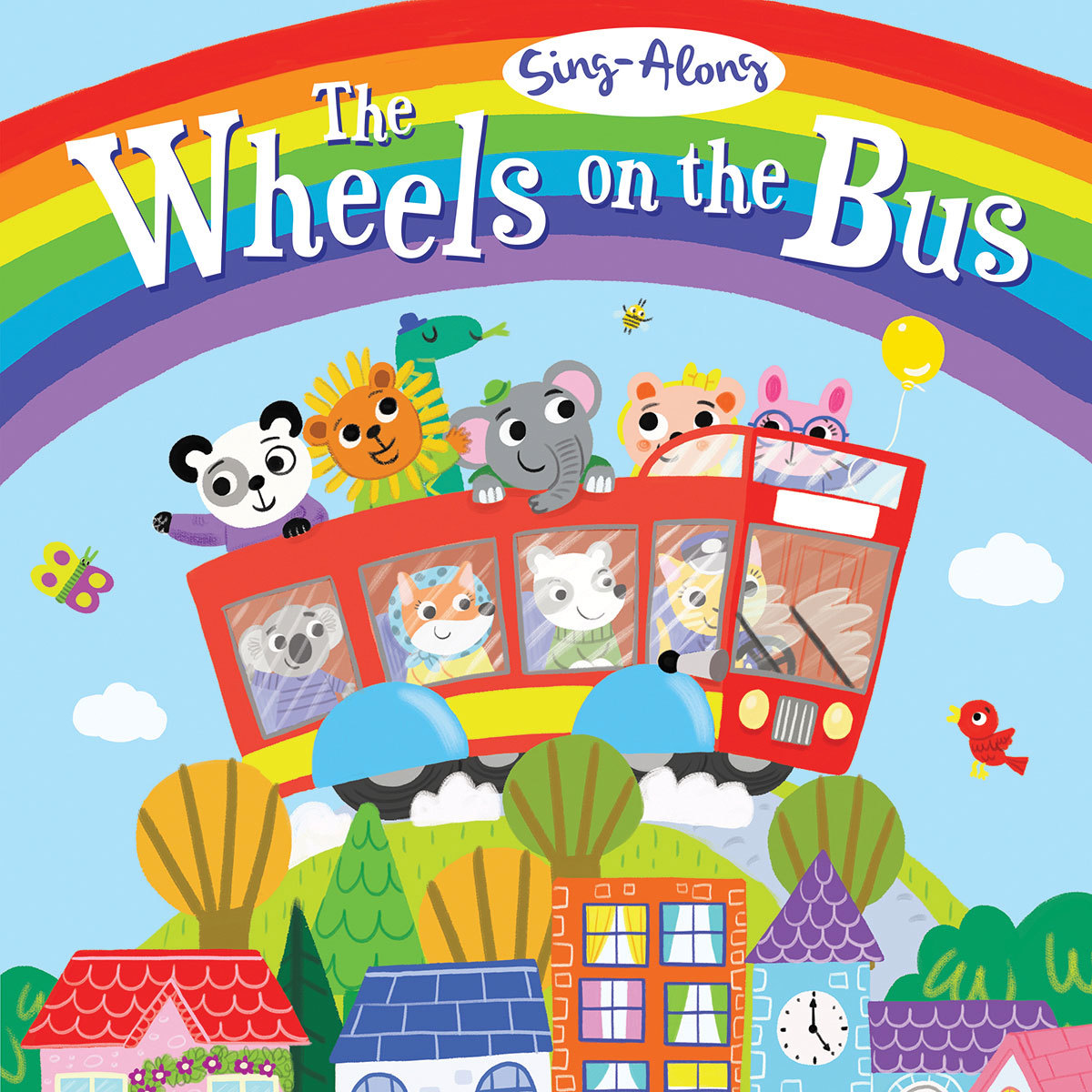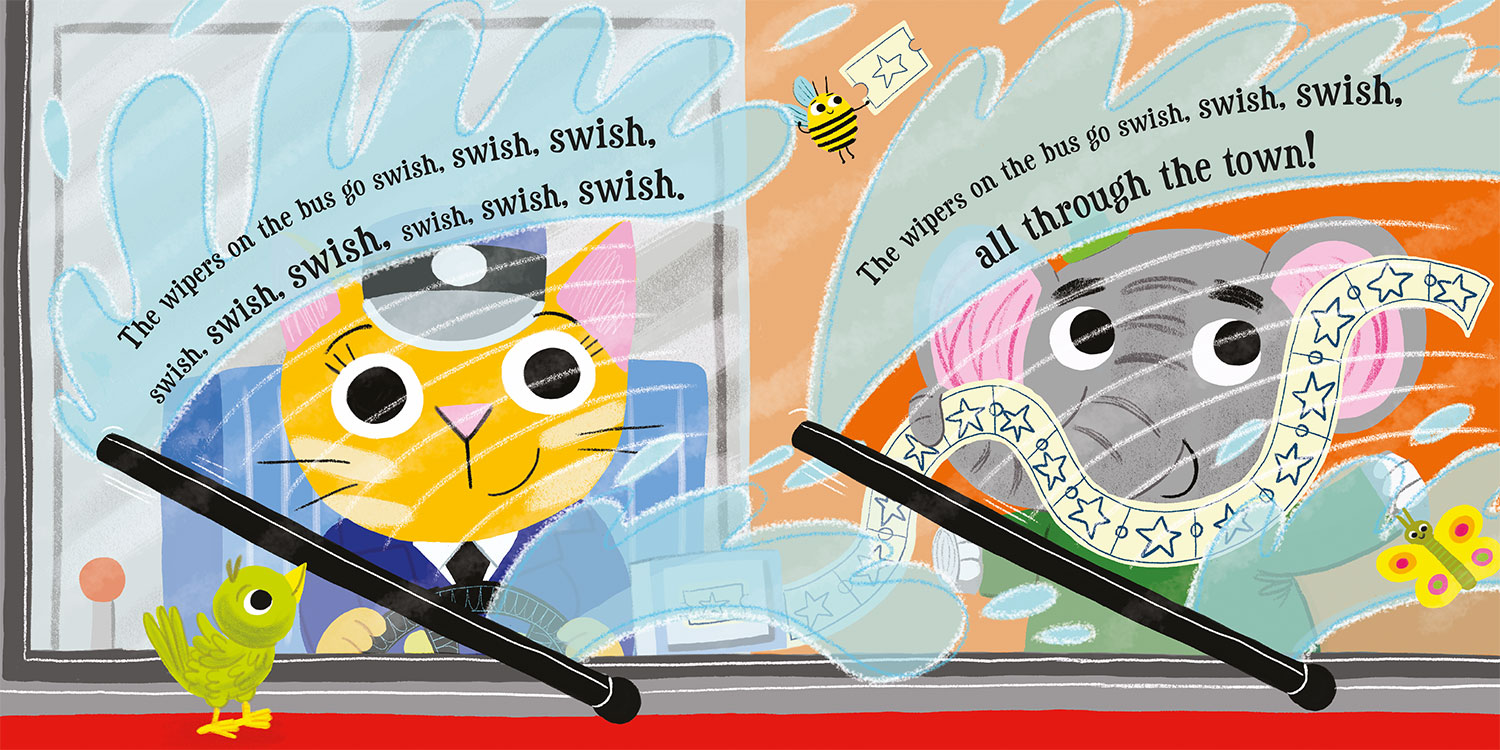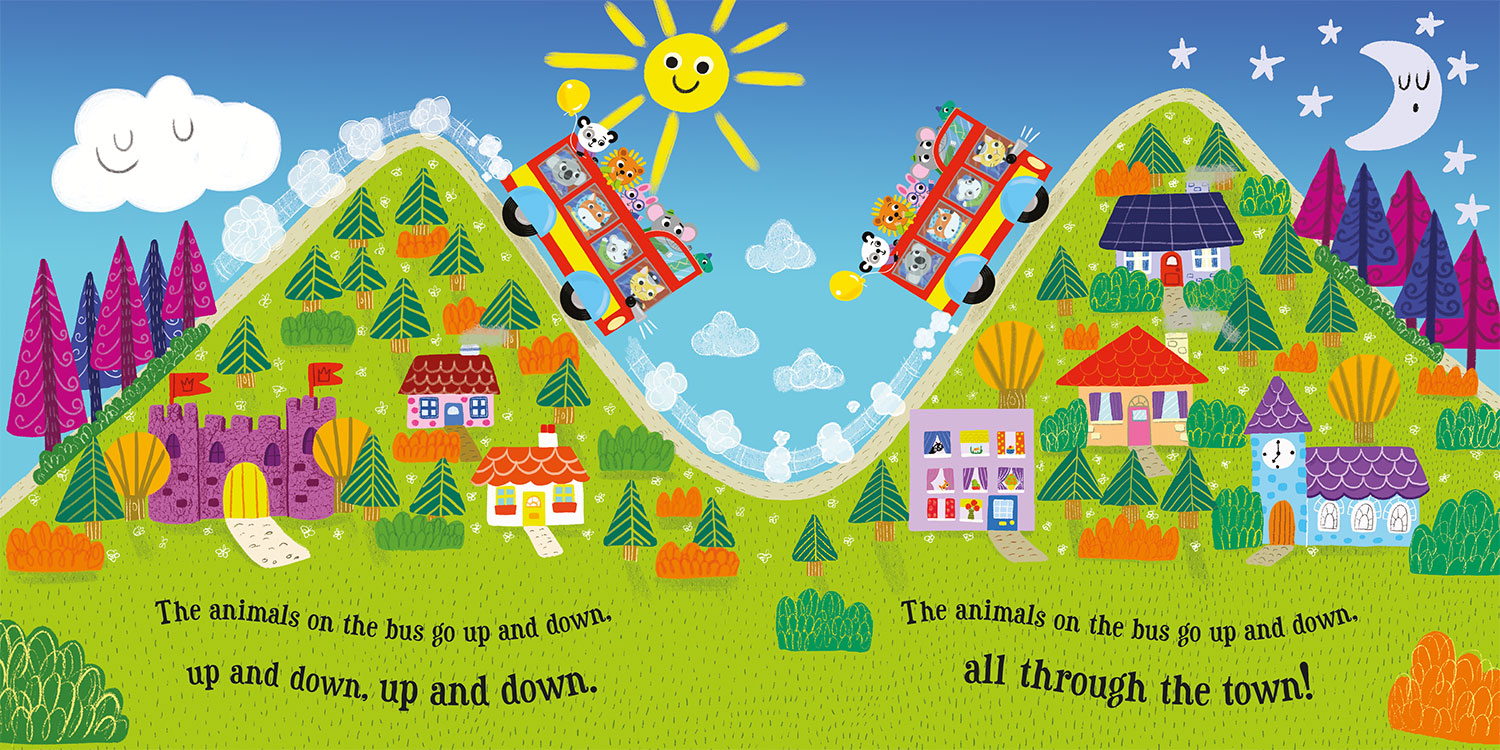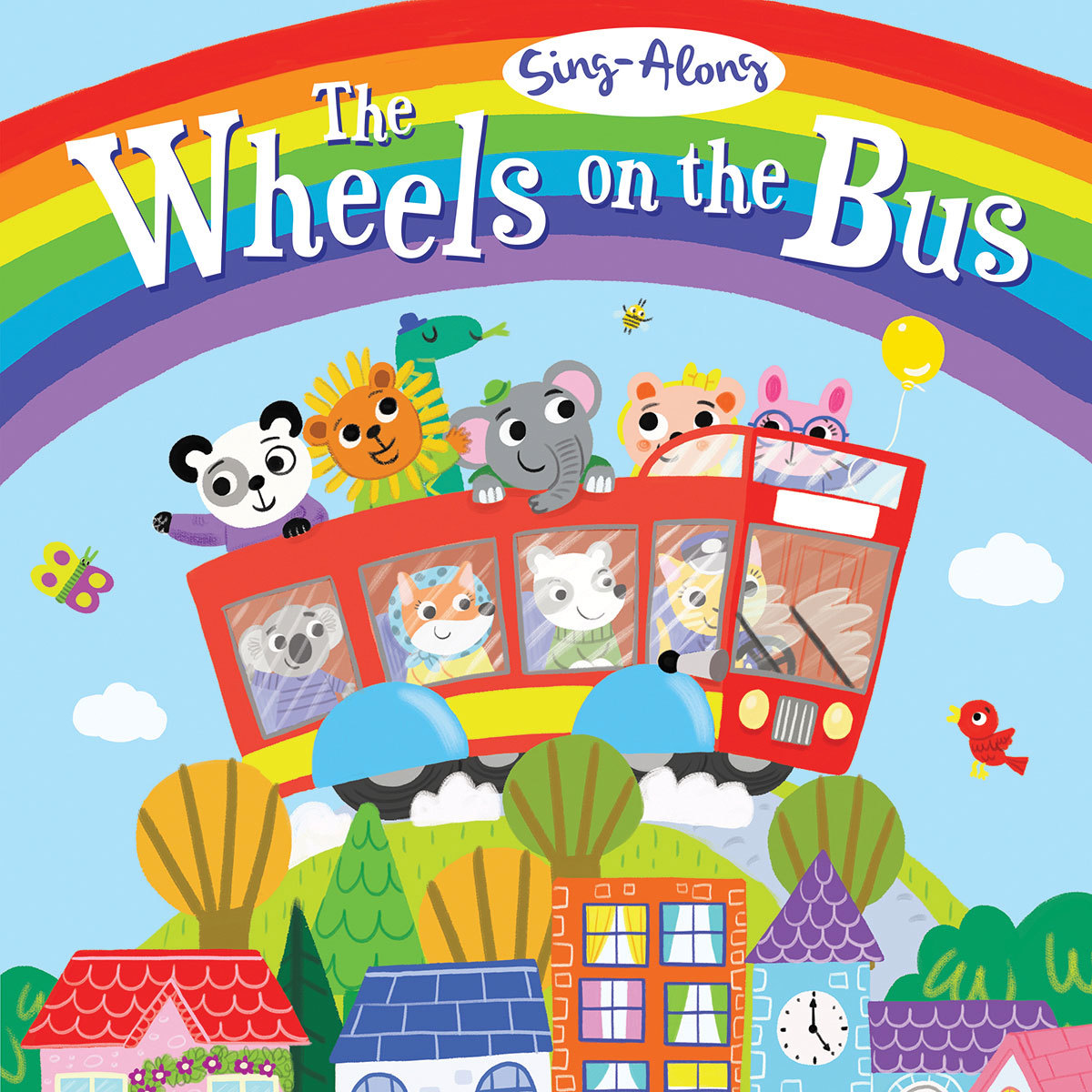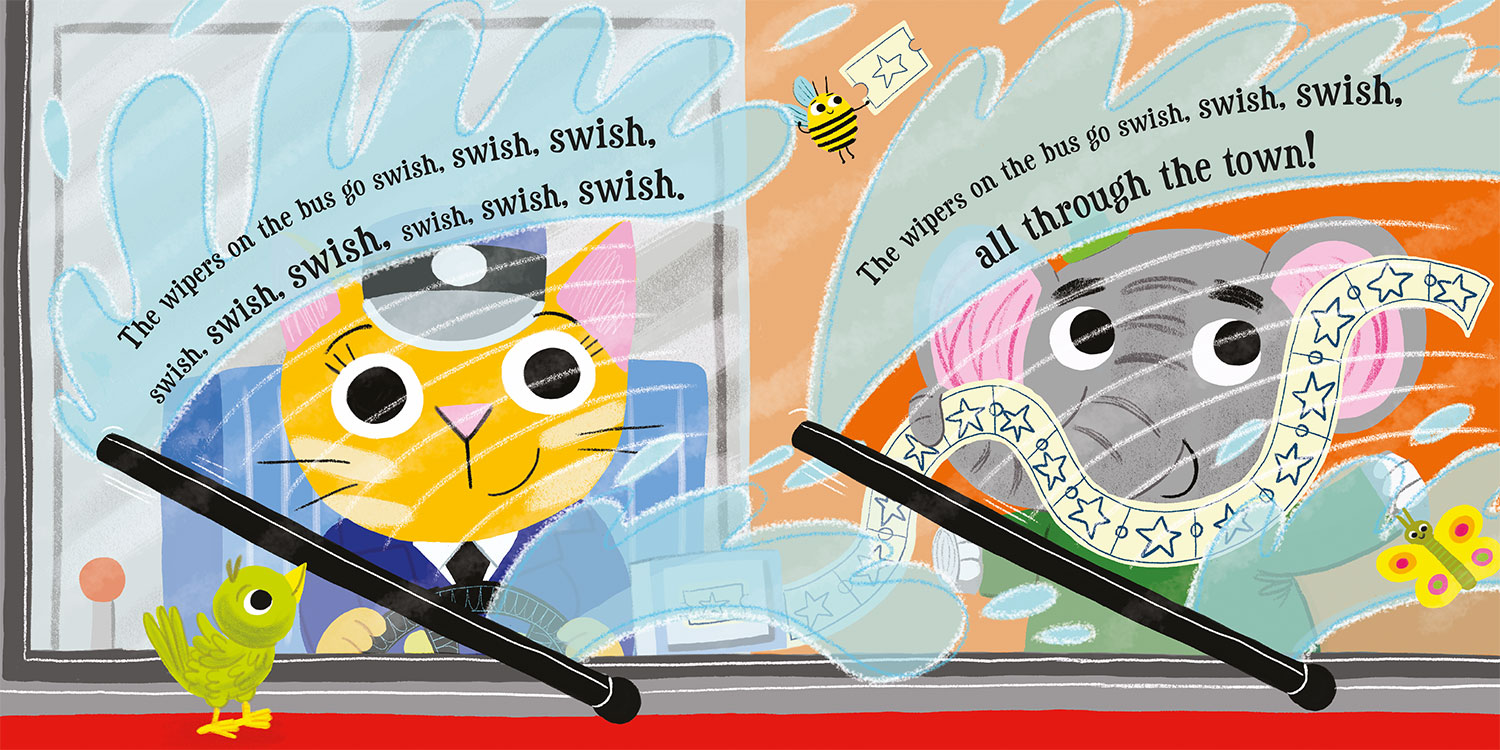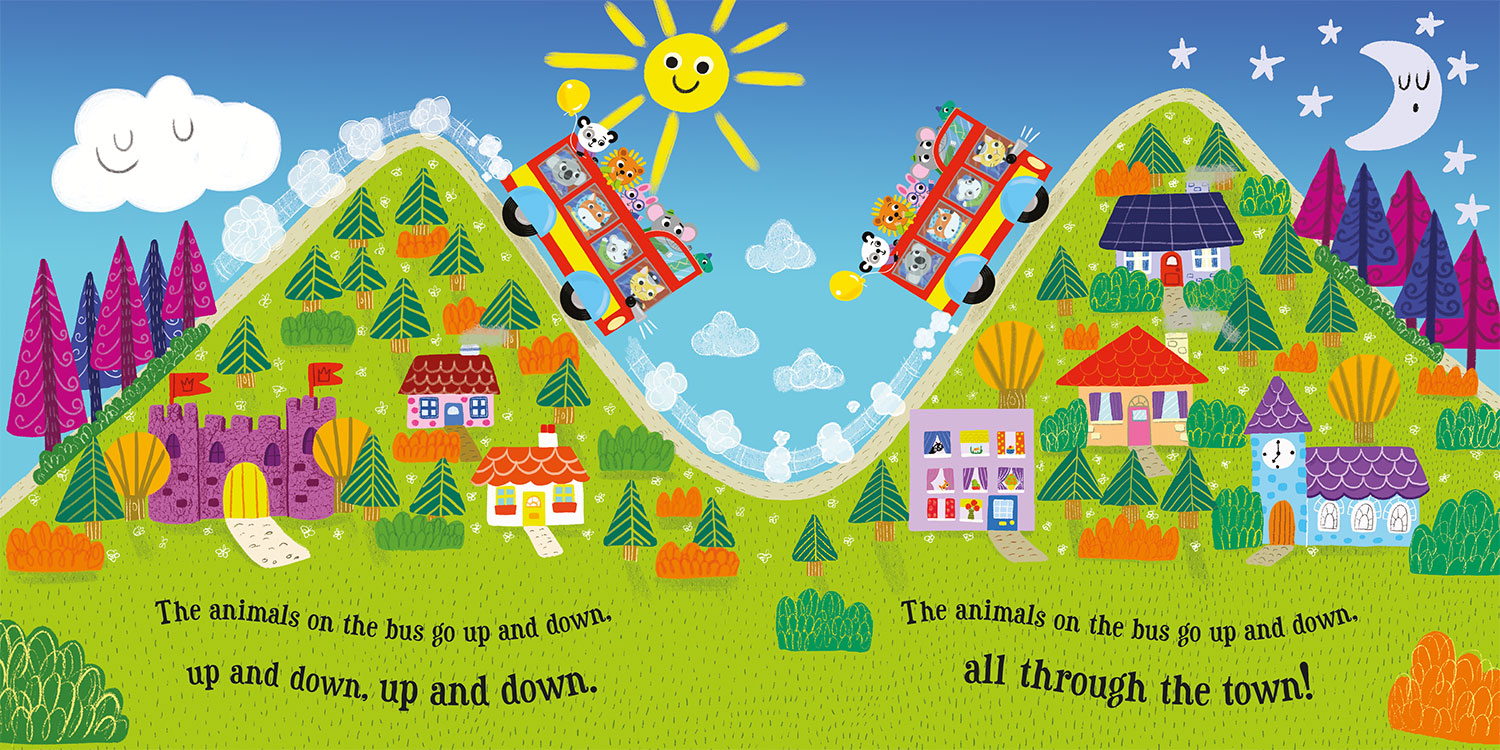 Sing-Along The Wheels on the Bus
Illustrator:

Jo Byatt

Author:

Arthur Over
A vibrant, colourful sing-along story of the classic children's song The Wheels on the Bus.
This gorgeous new padded picture book has been given a fun animal twist and features colourful illustrations by Jo Byatt. Ideal for parents to share with children aged 3 and up, The Wheels on the Bus is sure to become a family favourite.
Unique Selling Points
Sing-along fun for everyone to enjoy!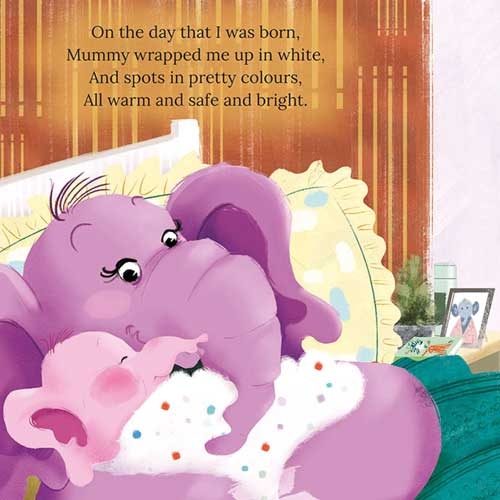 Jo Byatt's colourful illustrations are perfectly designed to appeal to young children.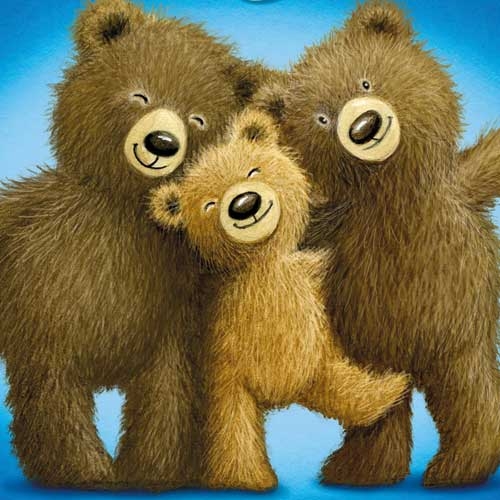 Author: Arthur Over
Arthur Over was born and raised in South Africa, before moving to the UK aged 12. Arthur lives near Loch Ness with his wife Mindy, five children, four cats and his herd of rare breed goats. Arthur is absolutely convinced he has seen the Loch Ness Monster.
Illustrator: Jo Byatt
Jo's artistic career spans over 20 years in children's illustration. Her work includes illustrating books and magazines, character concepts, toy development and creation, and jigsaw puzzles. She loves everything about bringing ideas to life through colour and design. Jo lives in Essex, UK.