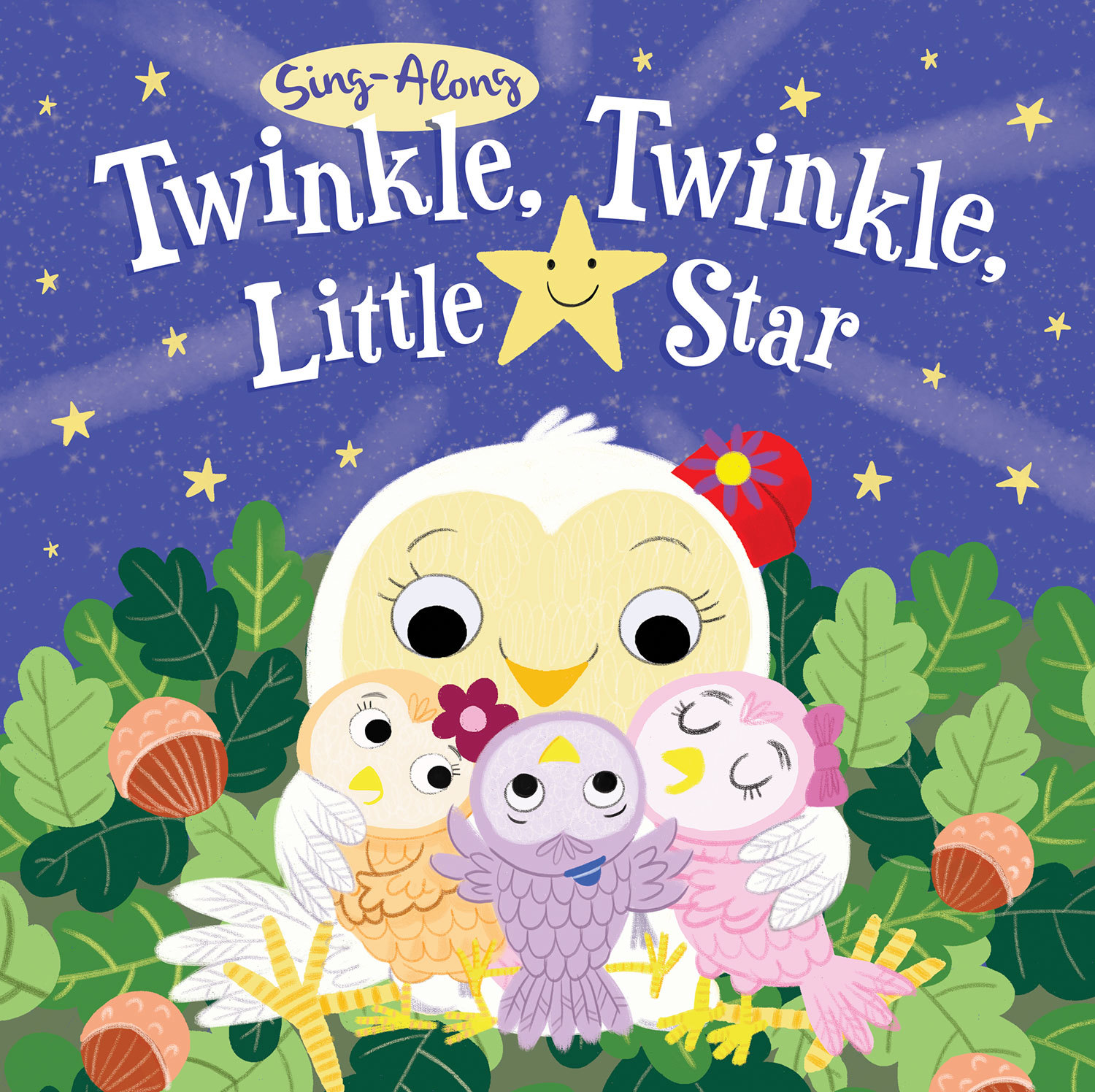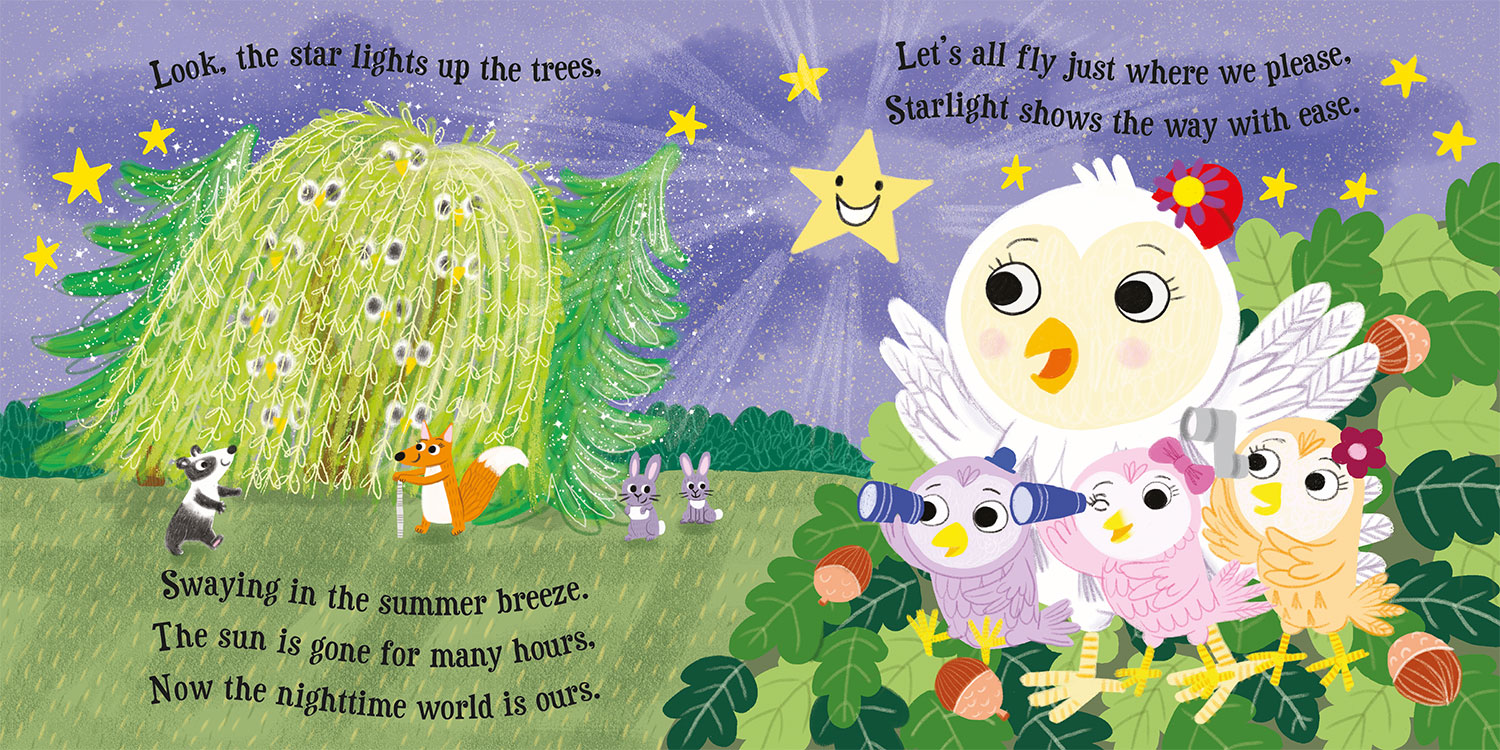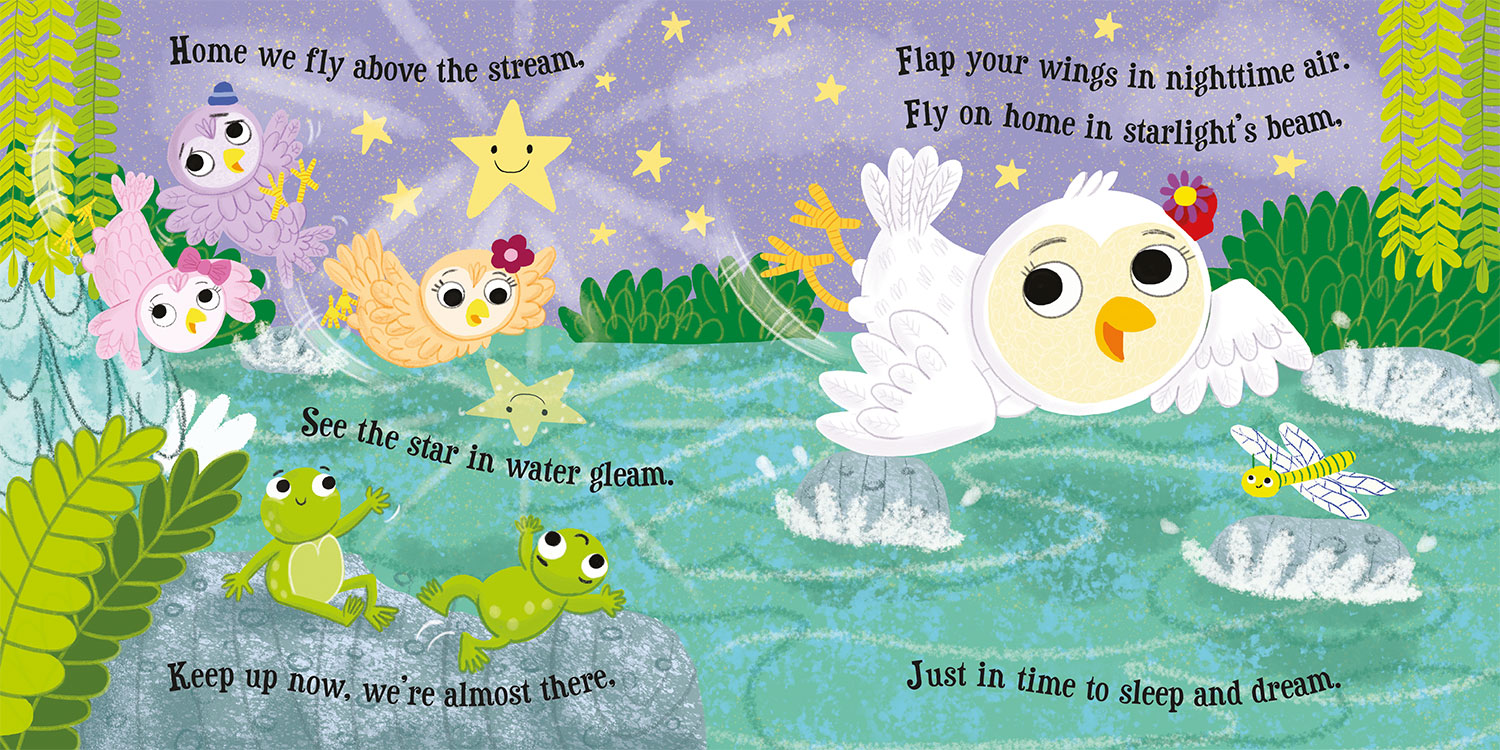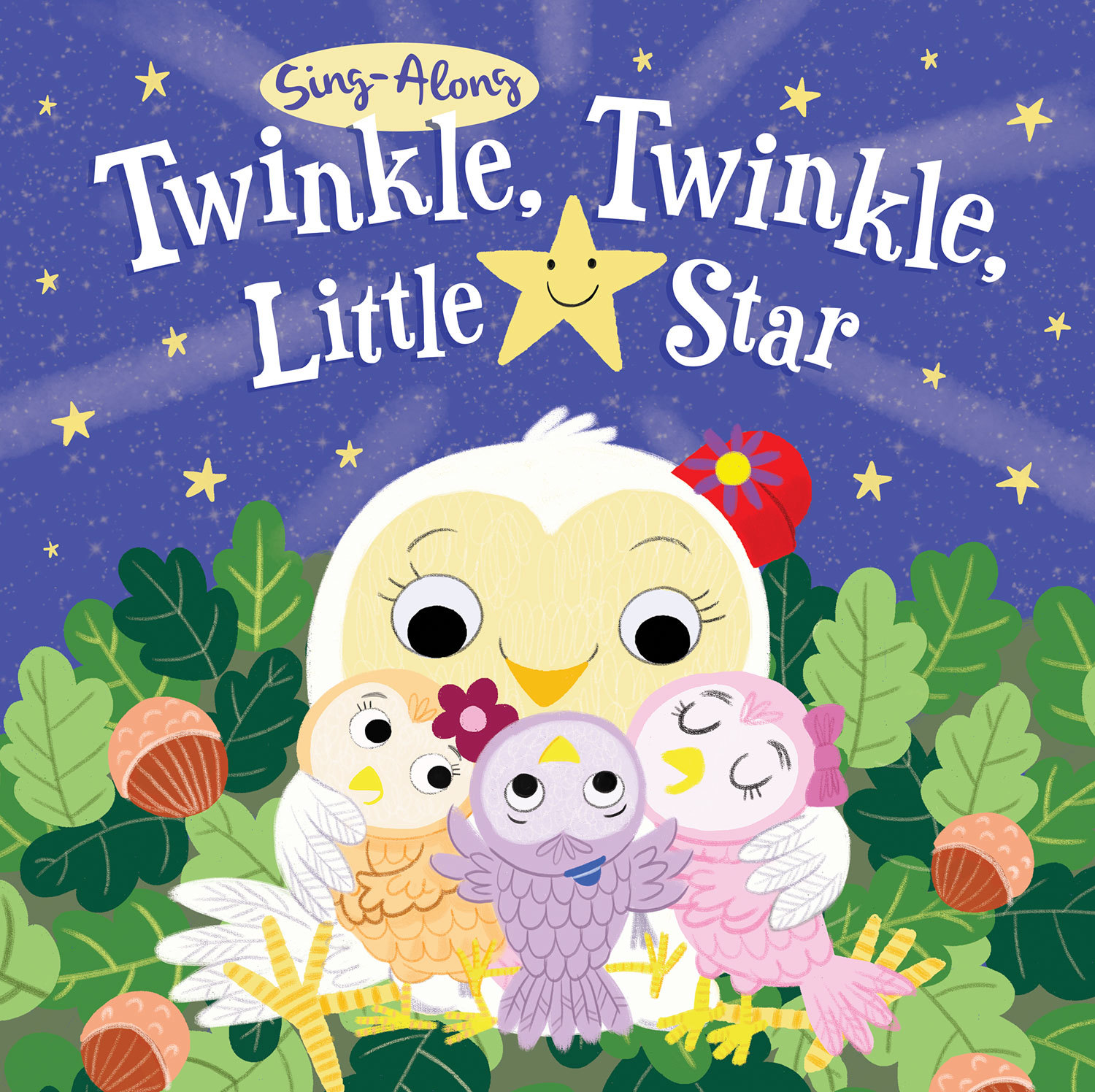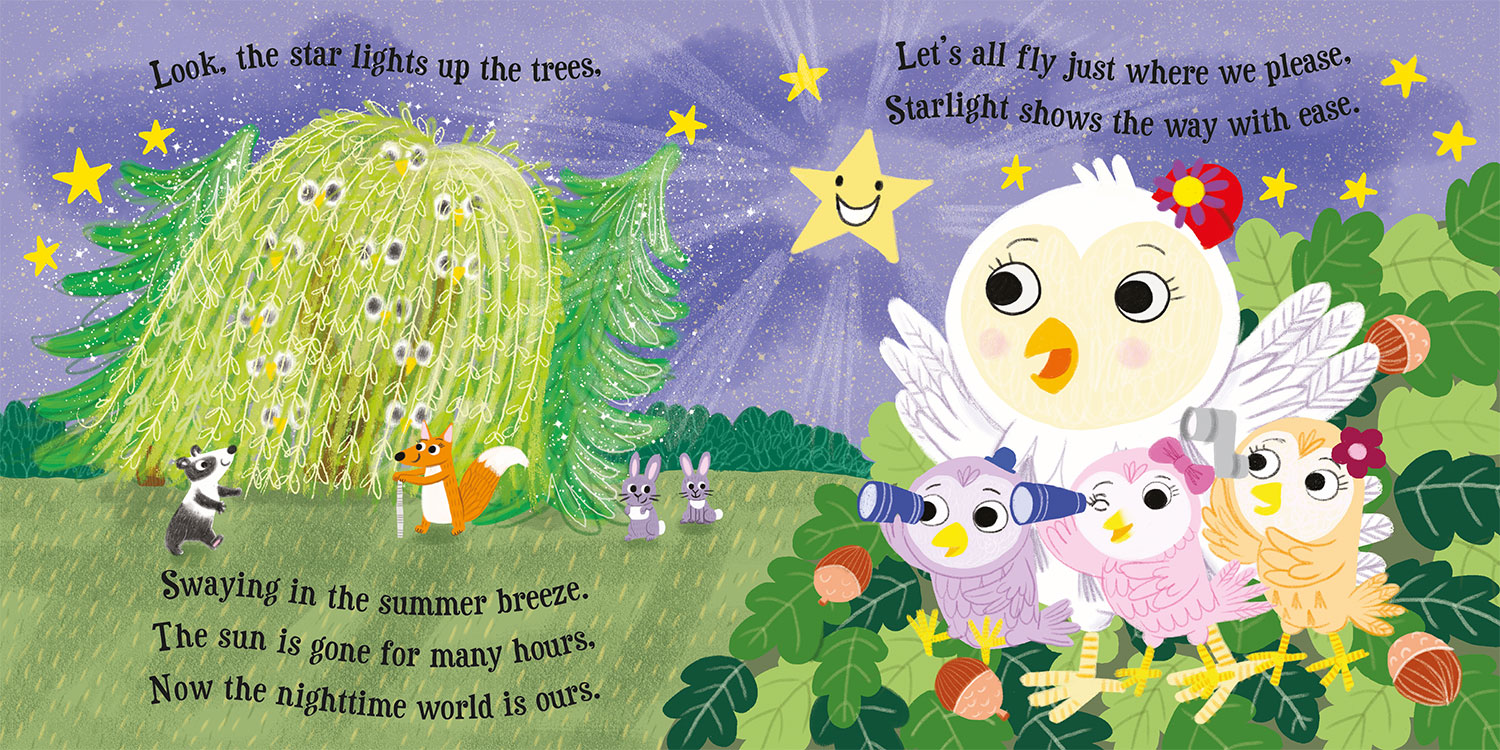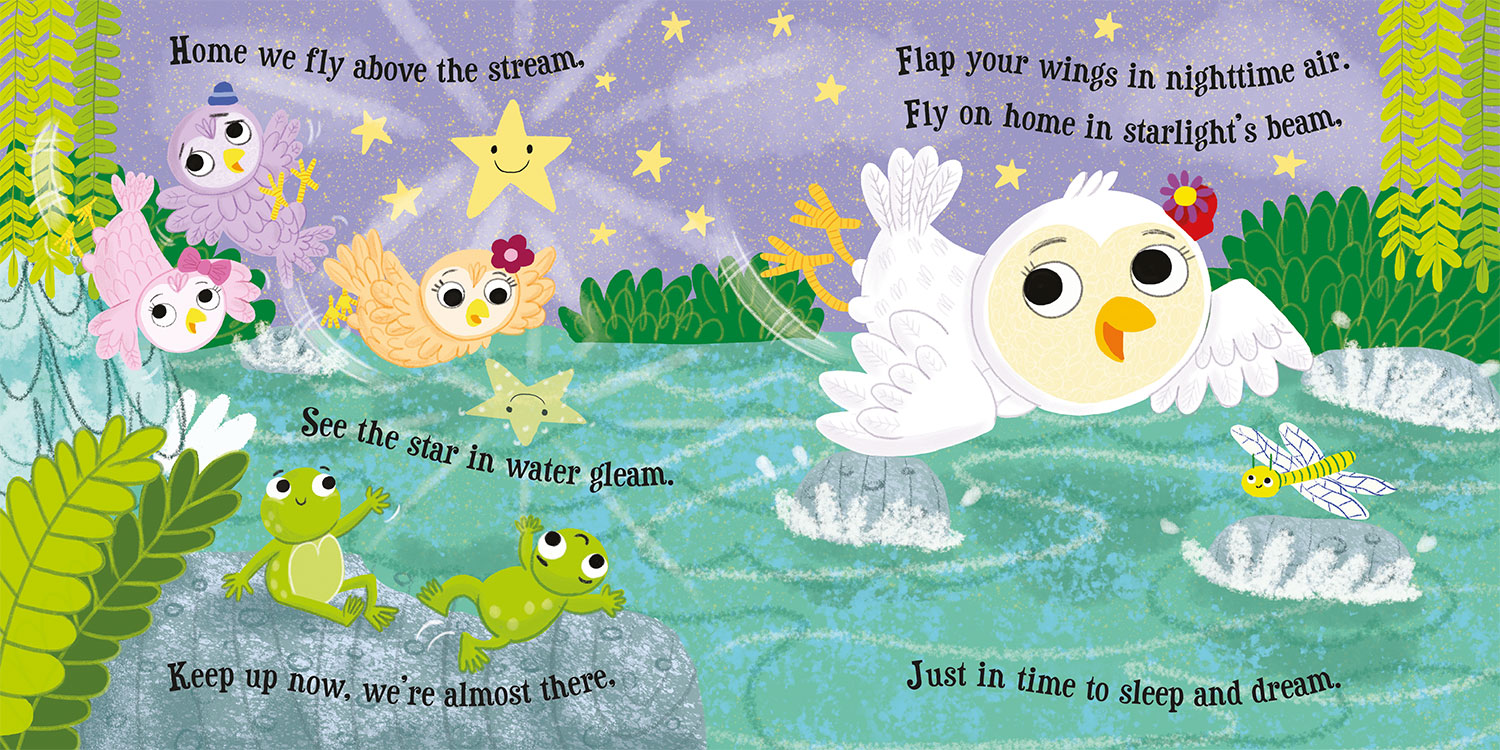 Sing-Along Twinkle, Twinkle, Little Star
Illustrator:

Jo Byatt

Author:

Susie Linn
ISBN:

978-1-78700-678-2

Published:

01-Mar-2018
A vibrant, colourful sing-along padded picture book based on the classic children's song Twinkle Twinkle, Little Star.
It's a magical starry night and mummy owl is taking her baby owls flying for the first time. Turn the pages and sing along with her to discover all the amazing night-time things the excited babies see for the first time ever in this gorgeous storybook adapted by Susie Linn and illustrated by Jo Byatt. Ideal for parents to share with children aged 3 and up, Twinkle, Twinkle, Little Star is sure to become a bedtime favourite.
Buy online
Unique Selling Points
Sing-along fun for everyone to enjoy!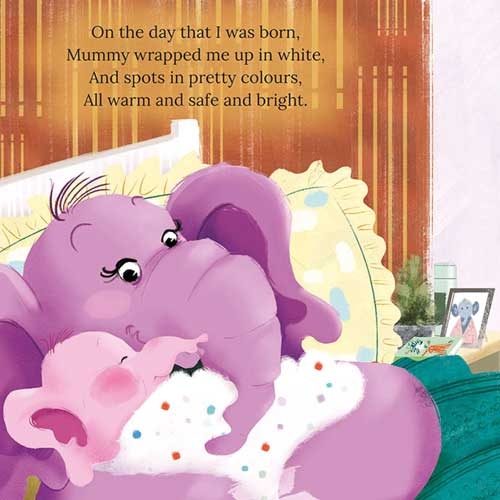 Jo Byatt's colourful illustrations are perfectly designed to appeal to young children.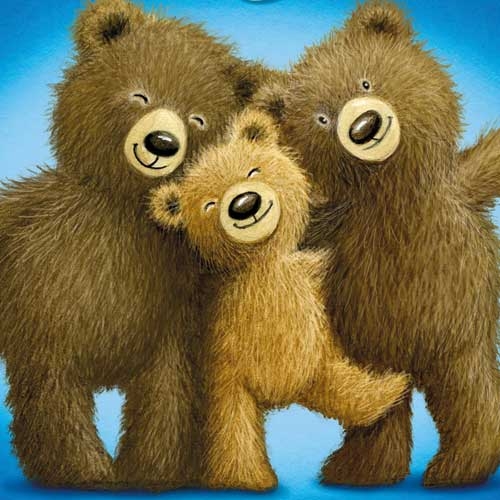 Author: Susie Linn
Susie Linn graduated from Leeds University, UK, with a degree in Creative Arts, studying art and literature. She began her writing career as an author of children's non-fiction, under another name, later spreading her literary wings to write children's picture storybooks, as well as creative early learning titles.
Illustrator: Jo Byatt
Jo's artistic career spans over 20 years in children's illustration. Her work includes illustrating books and magazines, character concepts, toy development and creation, and jigsaw puzzles. She loves everything about bringing ideas to life through colour and design. Jo lives in Essex, UK.