Tiny Whale
SERIES: PICTURE BOOKS

Illustrator:

Puy Pinillos

Author:

Joshua George
A laugh-out-loud tale about bravery, friendship and very big lies!
When a little orange fish with a very big family feels ignored, he starts to look for attention elsewhere. This humorous story about bravery, friendship and tall tales shows that sometimes even the littlest fish can make a big difference!
A funny book to boost self-esteem and teamwork.
Unique Selling Points
Puy's illustration accolades include winning the Best Young Artist Award in her home city, Madrid, Spain.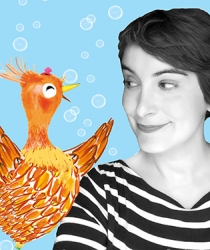 Includes a beautiful foil finish cover, making this an ideal story to give as a gift!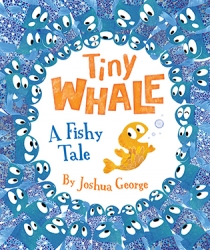 Author: Joshua George
Joshua has been writing since 1987 when (aged 5) he wrote an incredible tale about a crime-solving duck. Both Joshua and the duck still live in rural Suffolk, and they remain good friends.
Illustrator: Puy Pinillos
Puy Pinillos graduated in fine art and has lived in London, Madrid and Paris. Her early work as a photographer gave her a keen eye for composition which shows in her drawings. Her illustrations are as expressive, fun and full of adventure as Puy herself!