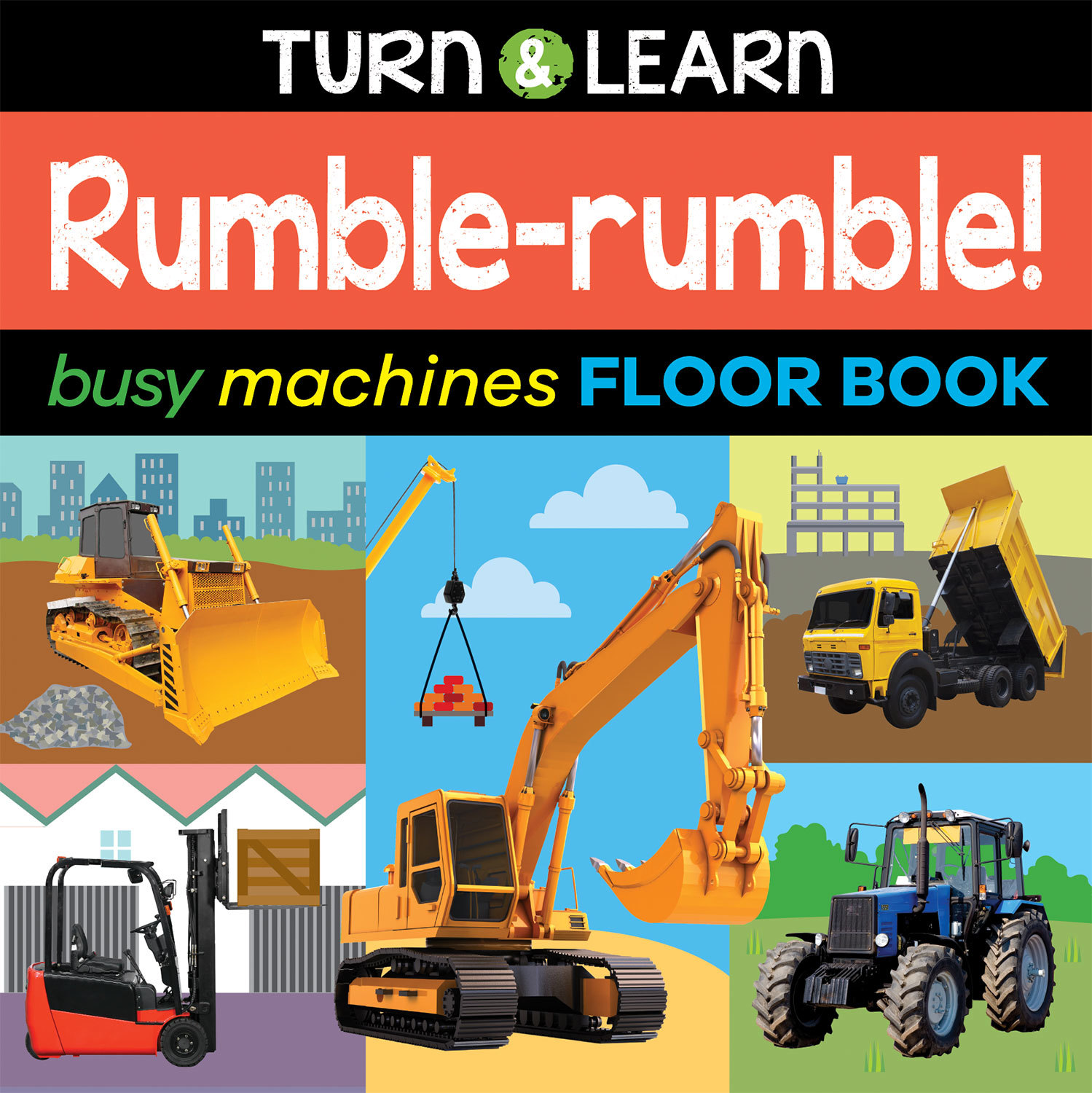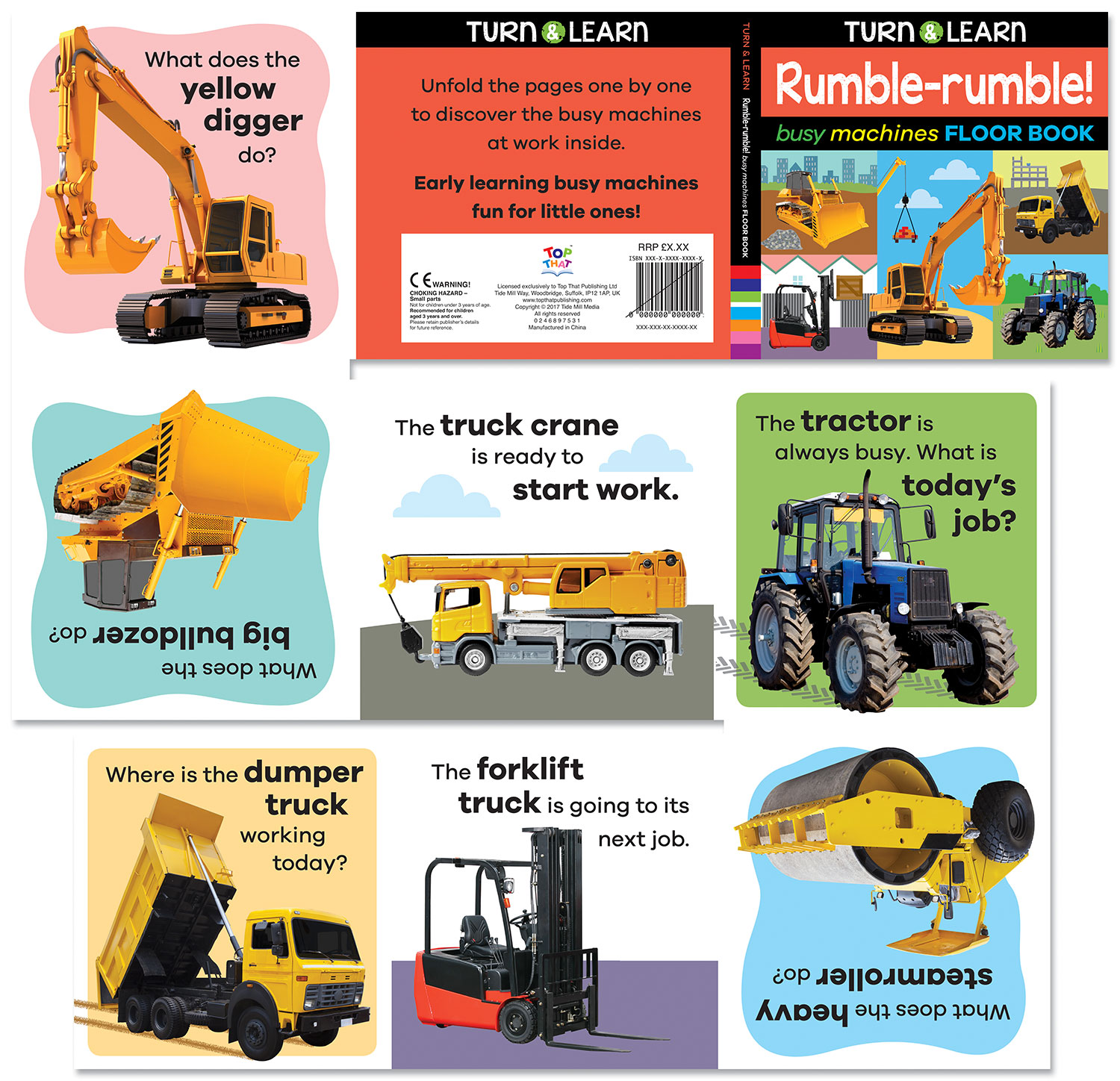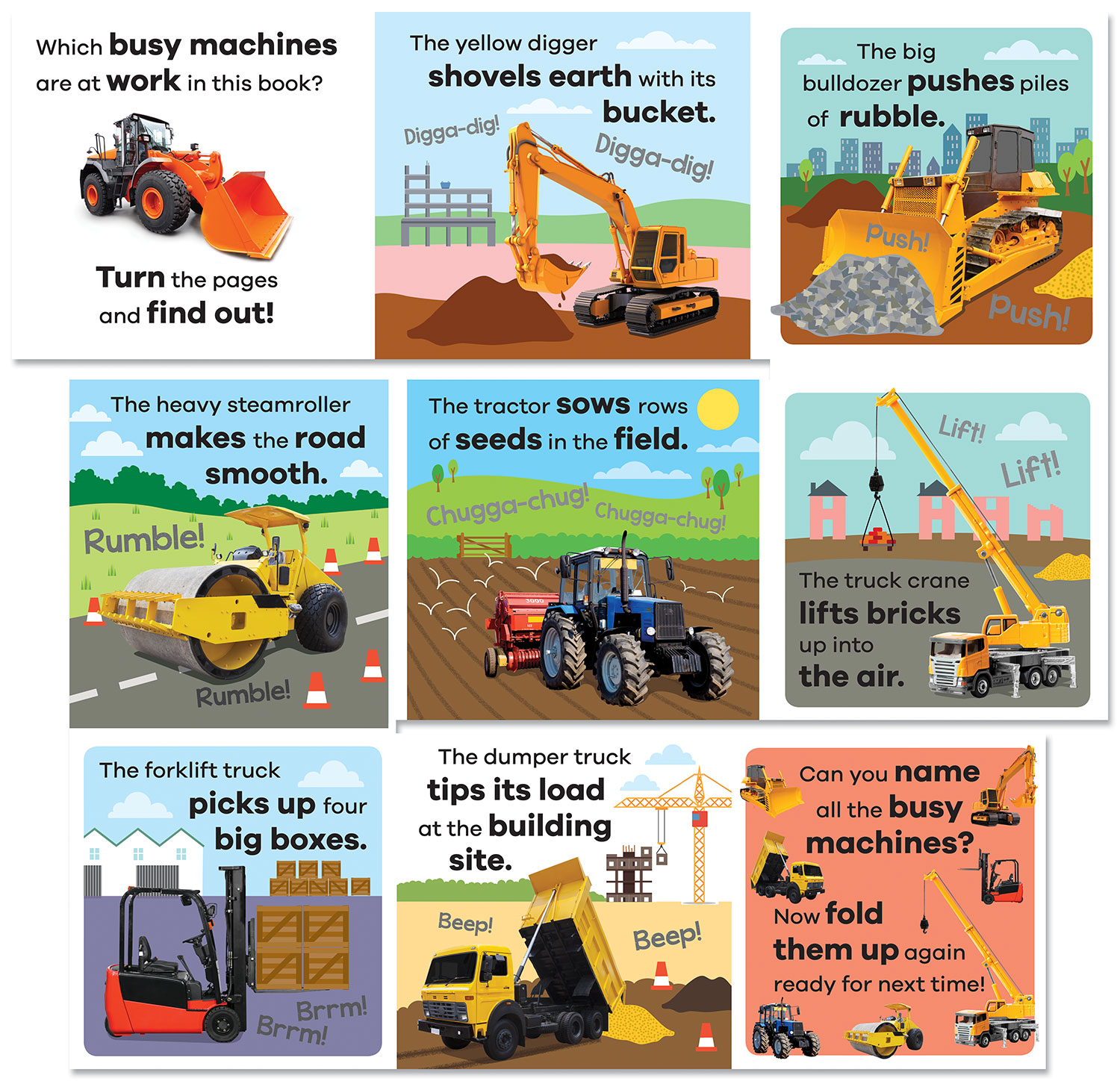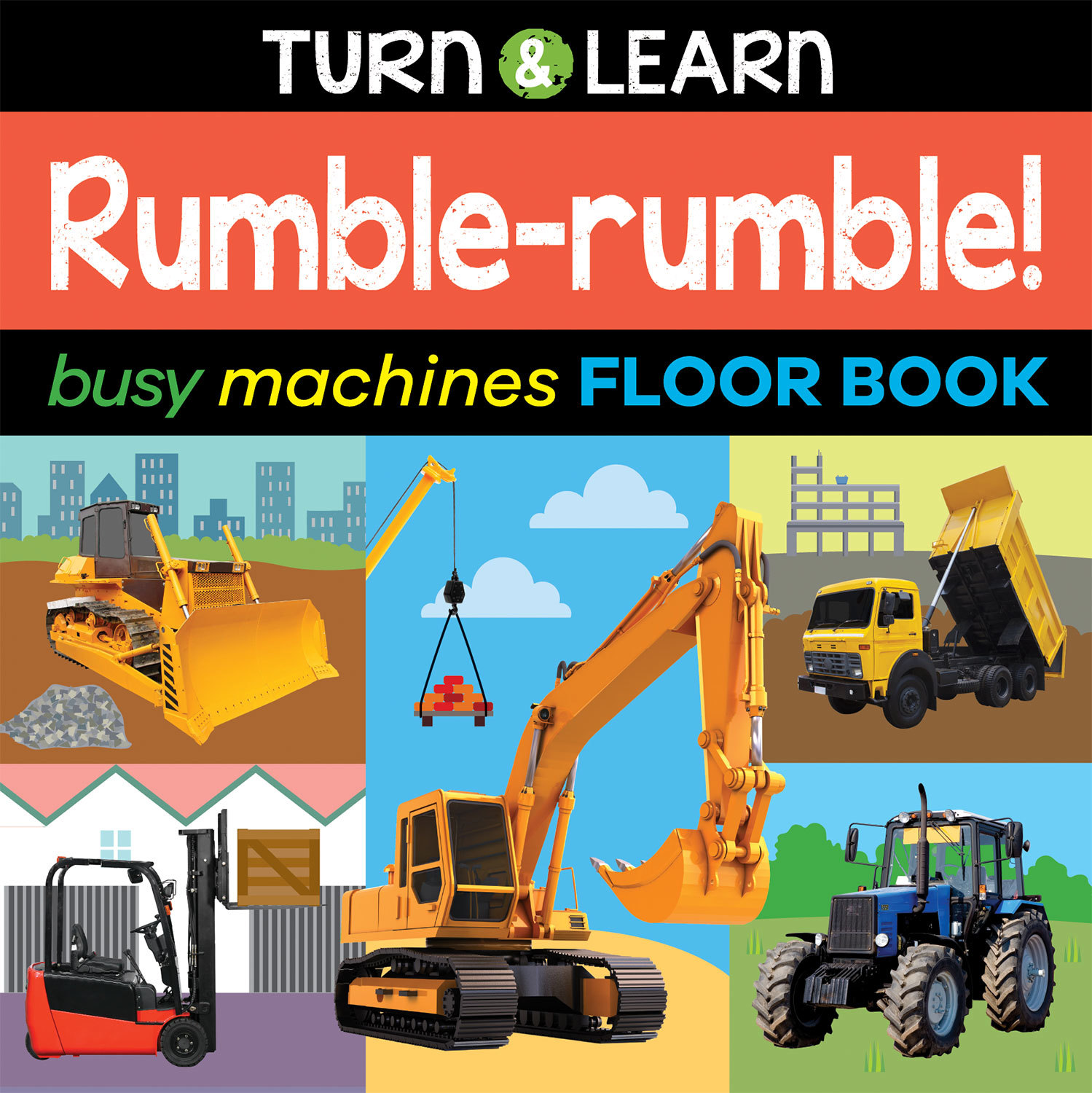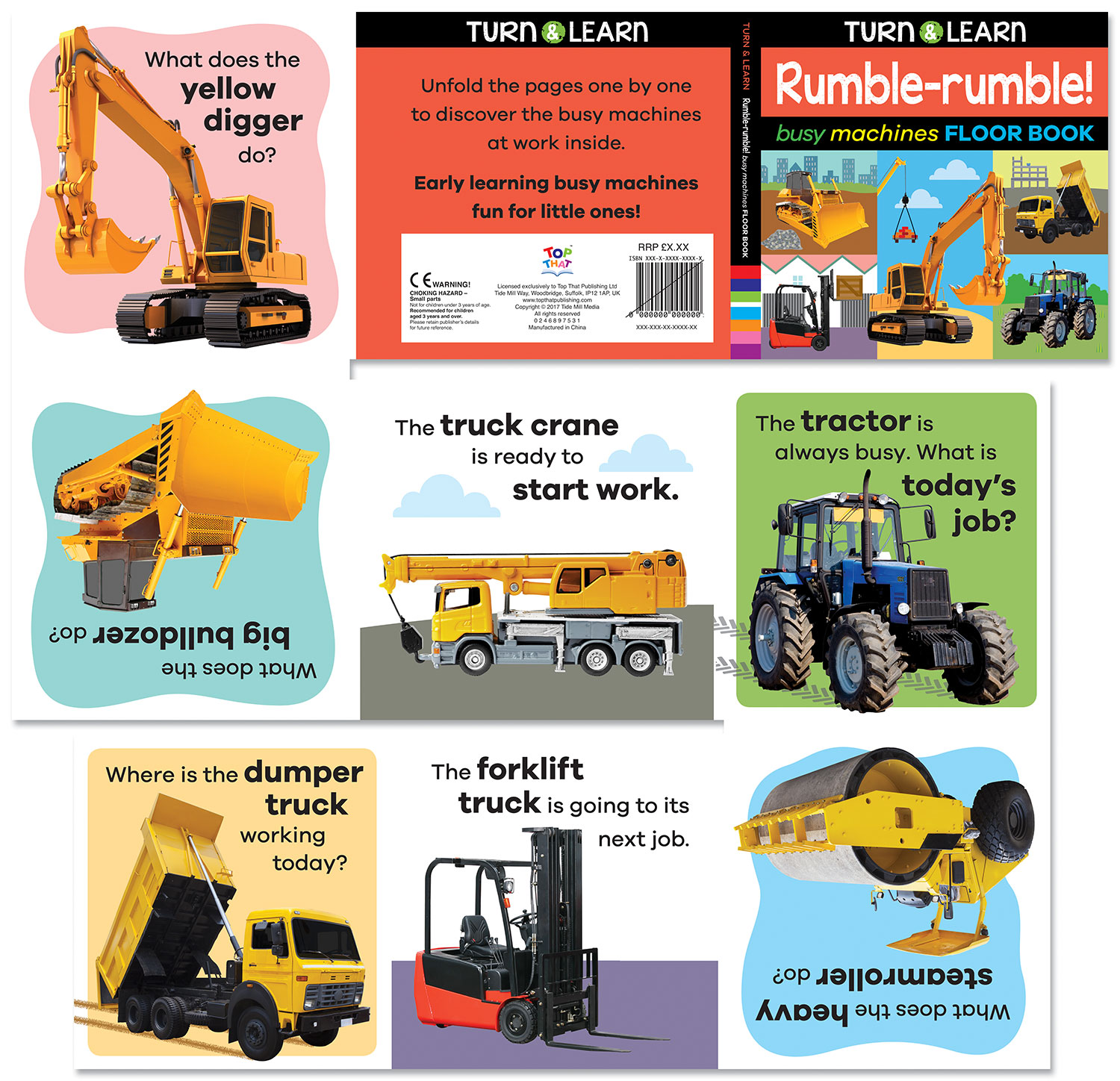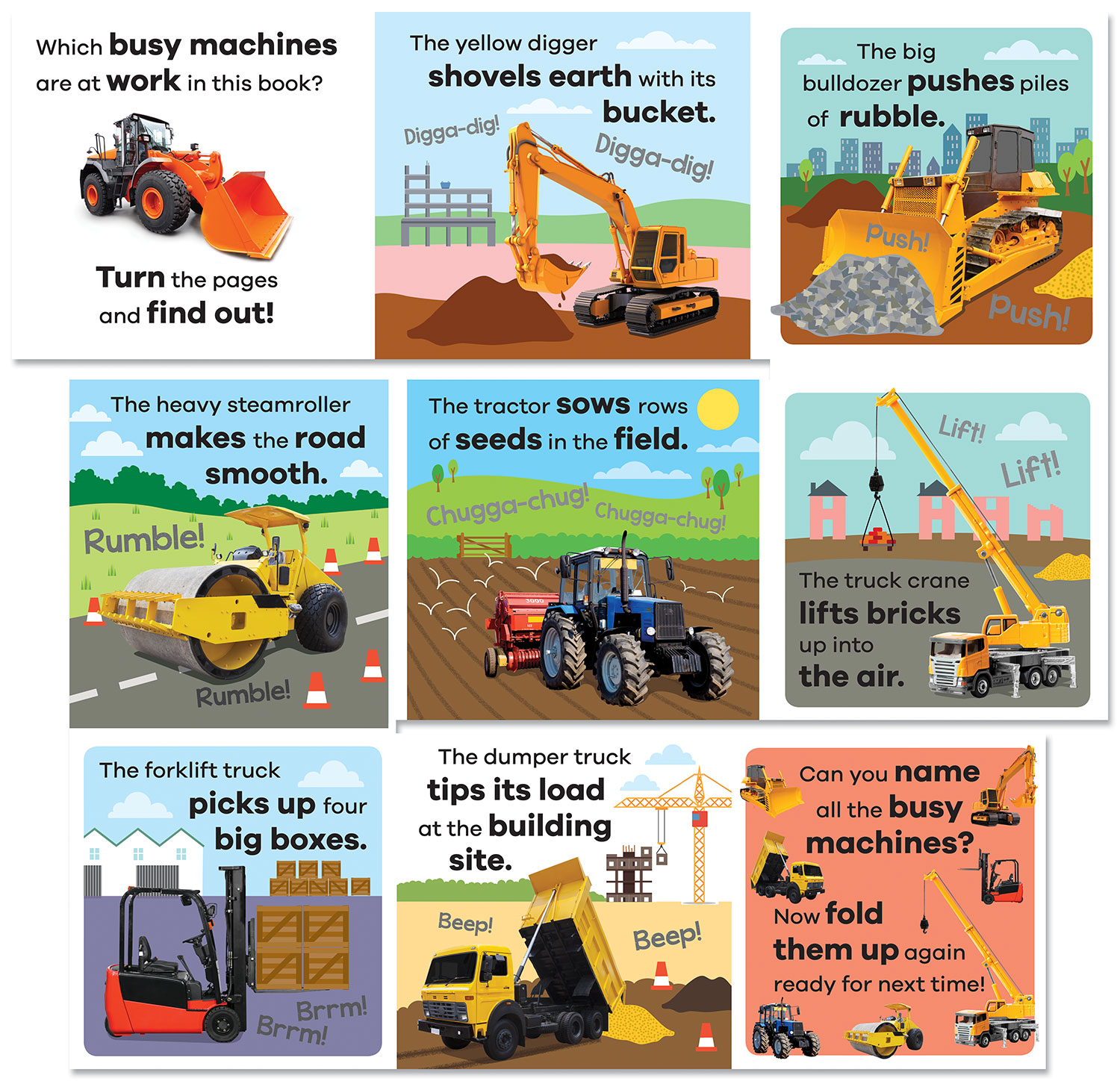 Busy Machines Floor Book
Illustrator:

Debbie Fisher

Author:

Connie Isaacs
Unfold the pages one by one to discover the busy machines working inside.
This colourful fold-out floor book begins with a question that entices curious minds and little hands to turn the page and find the answer. With every question and every answer, the floor book unfolds and grows, along with the array of images and early learning fun. Simple text, onomatopoeic words, engaging photographs and bold graphics make using this book a truly hands-on learning experience for children age 3 and up - and when play is over, folding the pages up again ready for next time is a game in itself.
Unique Selling Points
Unfold the books page-by-page to discover the baby animals or busy machines.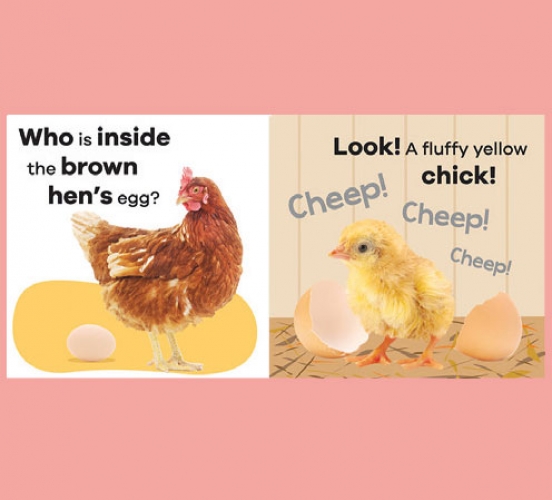 Simple text and engaging photographs combine to create a rich early learning experience.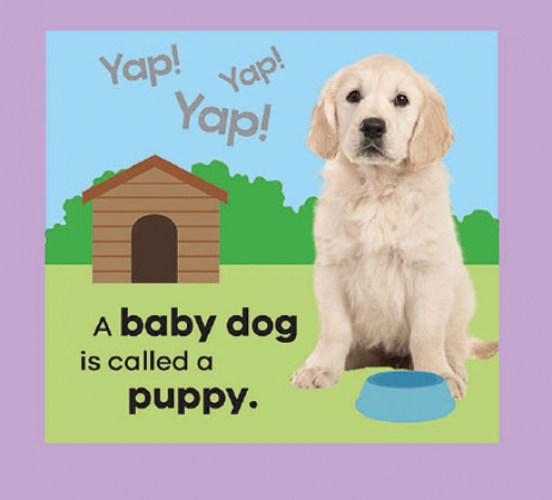 Author: Connie Isaacs
Connie loved books from as early as she can remember. Focusing on creative subjects both through formal education and many, many hours spent on her own creative hobbies, she now does what she loves for a living! Connie is the author of a wide range of children's titles, with the emphasis on fun always to the fore.